An allergist is a medical doctor who specializes in the diagnosis and treatment of allergies and immunology-related diseases. Allergists are highly trained in recognizing, diagnosing, and managing allergic conditions such as food allergies, hay fever, seasonal asthma, hives, eczema, contact dermatitis and more.
Allergists often work together with other physicians such as primary care providers or pediatricians to give patients comprehensive care. They have expertise in evaluating the severity of a patient's condition and administering allergy testing to determine what specifically triggers an allergy. Additionally, they may also provide immunotherapy in cases where medications alone are not enough to treat the condition. Immunotherapy helps people with allergies build up their tolerance to particular substances that trigger their allergies over time so they can lead normal lives.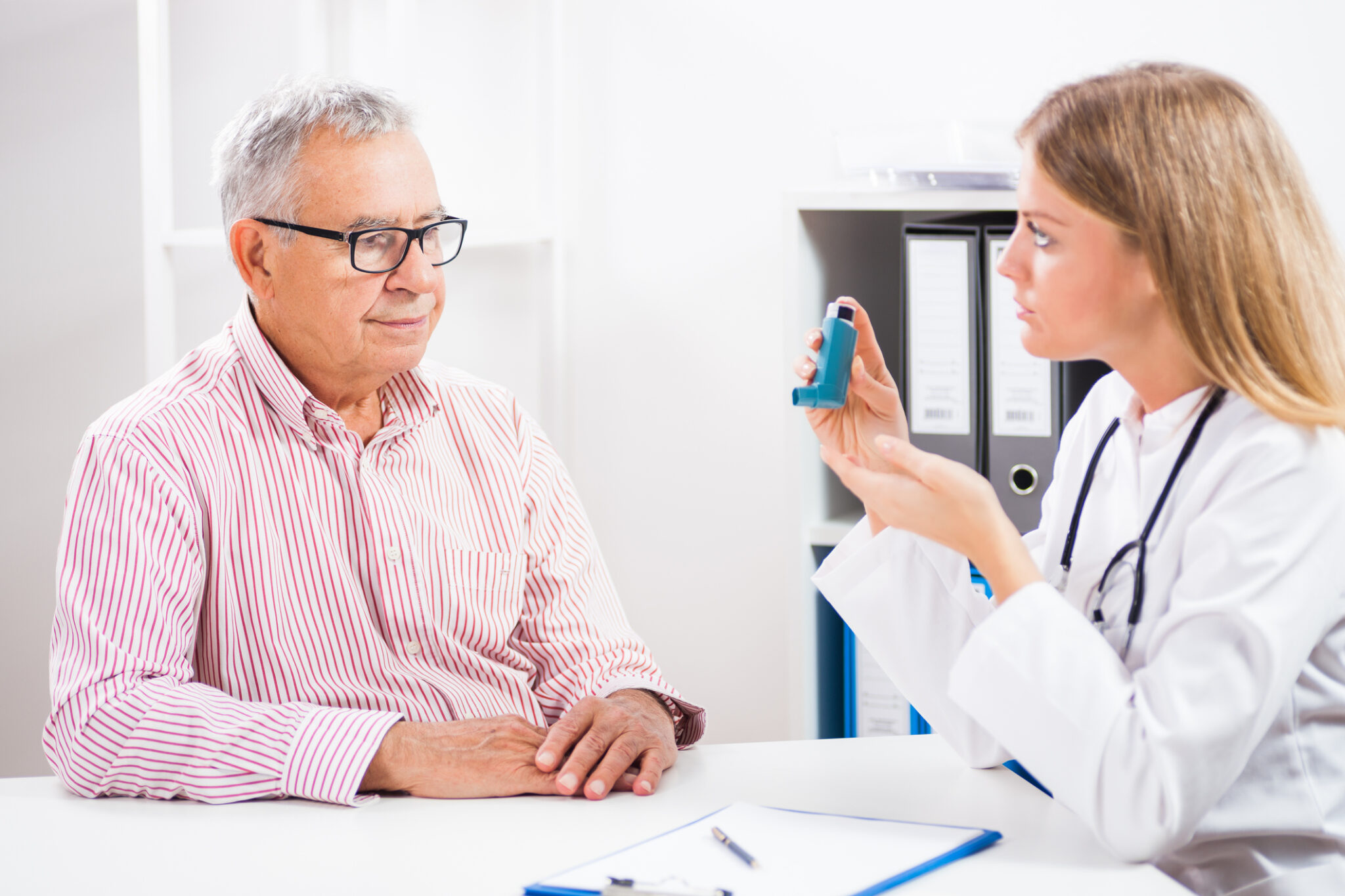 At Becker ENT & Allergy in Springfield we specialize in treating adults and children with chronic allergies and asthma. Our allergists provide personalized care tailored to your needs by monitoring pollen levels and other environmental factors that can affect your symptoms. We also offer onsite testing for food allergies, skin prick tests for inhalant allergies, patch testing for contact dermatitis and intradermal testing for venom reactions like bee stings.
Our allergists understand how difficult living with allergies can be so we strive to provide our patients with the highest level of medical care while helping them manage their condition effectively through medication management or immunotherapy options if needed. We are committed to providing our patients with compassionate care that gets them back on track to enjoying life without worrying about allergic reactions or flare-ups!
Types of Allergy Services Offered
At Becker ENT & Allergy we strive to provide our patients with optimal care for their allergies and immunology-related diseases. We offer a range of diagnostic testing and treatment plans that are tailored to each individual patient's needs. Some of the tests include imaging tests, blood pressure measurements, seasonal allergy analyses, and medical history reviews.
Our allergists take an active role in helping our patients understand their allergies and how to manage them effectively. We take vital signs such as temperature, pulse, oxygen saturation levels and blood pressure measurements before and after treatments so we can monitor any allergic reactions closely. Our allergists also work with our patients to educate them on managing their condition and answer any questions they may have about living with allergies.
We also offer immunotherapy options such as allergy injections or allergy shots for those who need it in order to improve their quality of life. Our allergy partners help provide guidance and support throughout the entire process so our patients know they are not alone in this journey.
Benefits of Seeing an Allergist in Springfield
Seeing an allergist in Springfield is a great way to gain access to specialized care and expertise that can help manage your allergies and asthma. An allergist is a medical expert who specializes in diagnosing and treating allergies and asthma. Their extensive medical knowledge and understanding of the latest advances in immunology allow them to provide personalized care tailored specifically to you.
At Becker ENT & Allergy, we offer convenient appointment scheduling options that fit your lifestyle. You can book an online appointment or call us directly for same-day emergency care if needed. During your allergy consultation, our team will complete a comprehensive evaluation of your symptoms and health condition before creating a personalized care plan that meets your individual needs.
Common tests such as skin prick testing, patch testing, intradermal testing and food allergy tests are available onsite so you can get results quickly without having to travel from office to office. We also ask about any current medications so we can ensure there are no conflicts or adverse effects when prescribed new medications for allergies or asthma.
We understand how important it is that you feel comfortable with your allergist visit, so our team takes the time necessary to answer all of your questions and be sure that you have the information needed to make informed decisions about your healthcare choices. Through regular check-ins with our allergy experts, we aim to help you stay up-to-date with the latest treatments available for allergies and asthma while providing support throughout the entire process of managing your condition so you don't have to worry alone!
Common Allergy Treatments Provided by Allergists
Allergists specialize in the diagnosis and treatment of allergic conditions. Common allergy treatments provided by allergists include:
1. Immunotherapy (allergy shots): This is a series of injections that contain small amounts of the substances to which you are allergic. The injections work by desensitizing your immune system, gradually making it less sensitive to the allergen over time.
2. Oral immunotherapy (OIT): This is a newer form of allergen-specific immunotherapy that involves taking a pill with increasing doses of the allergen over an extended period of time, helping build your body's tolerance to the allergen.
3. Sublingual immunotherapy (SLIT): This type of therapy involves placing drops or tablets containing tiny amounts of the allergens under your tongue on a daily basis in order to help your body become more tolerant and less reactive when exposed to those allergens in the future.
The boy is being examined in the laboratory, waiting for a reaction to allergens. An allergist doctor makes a skin test for allergies.
4. Medications: Allergists may also prescribe medications such as antihistamines, decongestants, corticosteroids, or leukotriene modifiers which can help reduce symptoms associated with allergies such as itching, sneezing, nasal congestion and wheezing. These medications can be taken on a short-term or long-term basis depending on individual needs.
5. Avoidance/Avoidance Measures: Some allergies may require avoiding certain triggers altogether in order to reduce symptoms and prevent serious reactions from occurring. Your allergist will assess your individual situation and provide recommendations for avoiding triggers in places like home, work, school or while traveling outside of these areas if necessary. In addition to avoidance measures, they may recommend wearing protective gear such as masks in public settings where it is difficult to avoid potential triggers completely.
Why Choose Our Specialists?