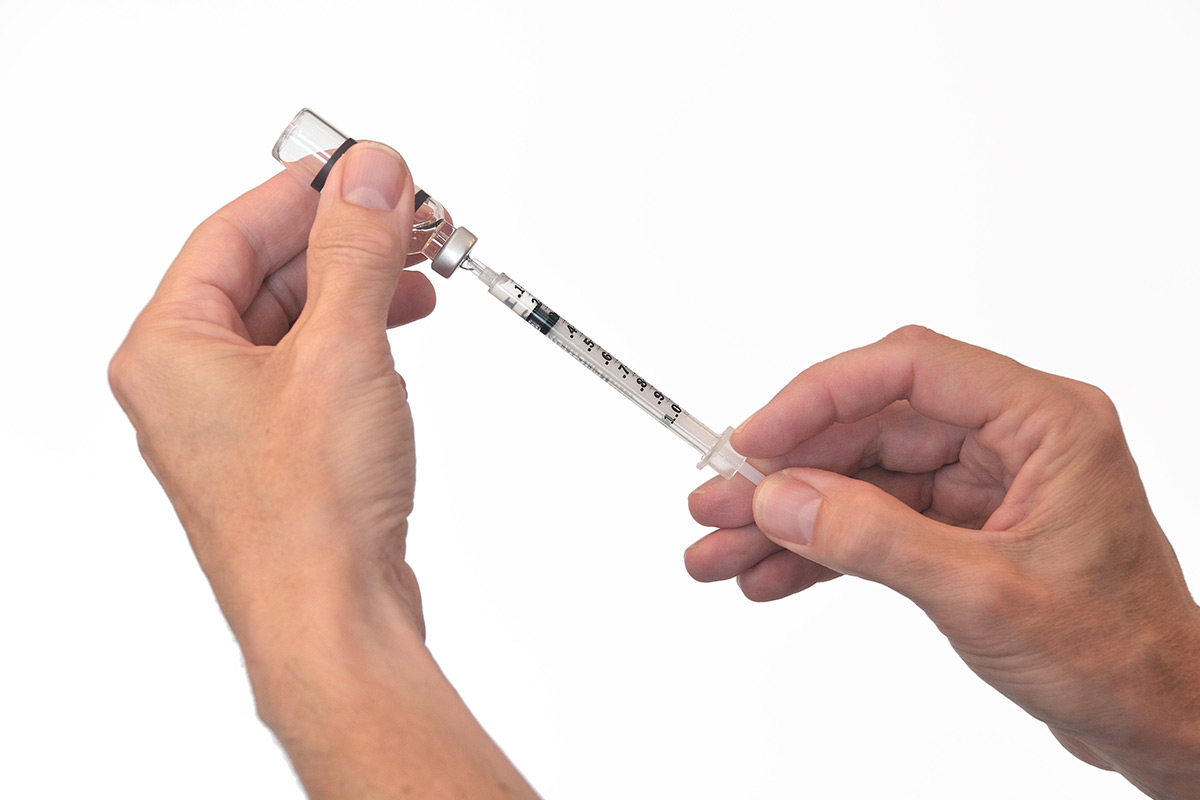 Allergy shots are a long-term treatment option that can significantly alleviate the symptoms of patients suffering from various types of allergies. These shots are a form of allergy treatment that involves injecting small amounts of allergens into the body to stimulate the immune response, thereby reducing the allergic response over time. The goal of allergy shots is to gradually increase the body's tolerance to these allergens, thereby diminishing the severity of allergic reactions over time.
Administered regularly over three to five years, these shots can significantly reduce or halt allergy attacks, providing long-term relief for allergy sufferers. This form of treatment is a long-term commitment, but it can be an effective long-term treatment option for those who struggle with seasonal allergies, especially during pollen season, or those with allergies to insects or ragweed.
What are Allergy Shots?
Allergy shots, also known as allergen immunotherapy injections, are a type of treatment that involves injecting tiny amounts of allergens, the substances that trigger allergic reactions, into the body. These allergens can range from common airborne allergens like pollen, dust mites, and pet dander, to insect venom from stinging insects such as bees and yellow jackets. By exposing the body to controlled doses of allergen triggers, the immune system's allergic response is slowly altered, thereby reducing the severity and frequency of allergic reactions over time.
This can lead to long-term relief from allergy symptoms such as itchy skin, runny nose, nasal congestion, and even allergic asthma symptoms. It's important to note, however, that while allergy shots can significantly improve the quality of life for individuals suffering from chronic allergies, they are not a cure for allergies.
Are Allergy Shots Worth It?
The effectiveness of allergy shots varies from person to person. Some individuals may experience a significant reduction in allergy symptoms, while others may see less dramatic results. During the first year of treatment, most patients actually notice an improvement in their symptoms. During the second year, most patients see a noticeable improvement. Most people become desensitized to the allergens in the shots by the third year. For some, this leads to long-lasting relief, even after the conclusion of the treatment.
How Do Allergy Shots Work?
The process of allergen immunotherapy involves two phases: the build-up phase and the maintenance phase.
Strengthening Phase (Build-up)
During the initial build-up phase of allergen immunotherapy, allergy shots, also known as allergy injections, are administered frequently by an allergy nurse or other healthcare provider. This typically occurs 1 to 2 times per week, depending on the patient's individual allergy treatment plan.
The goal of this build-up phase, which typically lasts between 3 to 6 months, is to reach a maintenance dose. This is the maximum amount of allergen that can be safely administered to the patient to reduce symptoms without causing a severe allergic reaction.
Lock-In Phase (Maintenance)
The maintenance phase, a crucial part of the allergen immunotherapy treatment plan, commences once the target dose, or maximum amount of allergen that can be safely administered, is reached. This phase is characterized by a decrease in the frequency of allergy shots, typically reducing to a schedule of once every 2 to 4 weeks.
This maintenance phase, a significant time commitment, extends for a period of 3-5 years, and in some cases, even longer depending on the individual's response to treatment and the severity of their allergies.
Preparing Yourself for Allergy Shots
Before embarking on the journey of allergy shots, a comprehensive allergy evaluation is conducted by a board-certified allergist. This crucial step in your personalized treatment plan involves either a skin or blood test, which is used to identify the specific allergens causing your allergic symptoms.
The allergy evaluation is a critical part of the process as it helps your allergy provider to tailor the allergy shots to your specific needs. It's important to discuss your medical history with your allergist, as certain conditions may affect your eligibility for allergen immunotherapy. This includes severe asthma, certain heart conditions, and certain immune system disorders.
Who Shouldn't Take Allergy Shots?
While allergy shots can be highly effective for many people, they are not suitable for everyone. Certain individuals may face a higher risk of adverse reactions or may not see significant improvement in their symptoms. These may include:
People with severe asthma: Severe asthma symptoms can increase the risk of a reaction to allergy shots. It's important to have asthma symptoms under control before starting allergen immunotherapy.
People with heart disease: Certain heart conditions could increase the risk of a severe reaction to allergy shots. Always discuss your medical history with your healthcare provider before starting any new treatment.
Pregnant women: While already pregnant women can usually continue their allergy shots, it's generally not recommended to start allergy shots during pregnancy. This is due to the risk of a severe reaction that could potentially harm the fetus.
People with certain immune system disorders: Allergy shots work by stimulating the immune system, which can be problematic for individuals with certain immune system disorders.
People with food allergies or chronic hives: Currently, allergy shots are not available for these conditions.
If you fall into any of these categories, it's important to discuss other treatment options with your healthcare provider. There are many ways to manage allergies, and your doctor can help you find the best approach for your specific needs.
Allergy Shots Benefits
Allergy shots, or allergen immunotherapy, offer several benefits that can significantly improve the quality of daily life for people suffering from allergies. Here are some of the main advantages:
Reduced Allergy Symptoms: The primary benefit of allergy shots is the reduction in allergy symptoms. Over time, as your body builds up a tolerance to the allergens in the shots, you may experience fewer and less severe allergic reactions.
Cost-Effective: While the upfront cost of allergy shots can be high, over time they can be more cost-effective than long-term allergy medication use. As your symptoms decrease, you may need fewer medications to manage them, leading to cost savings in the long run.
Prevent New Allergies and Asthma: Research suggests that allergy shots may prevent the development of new allergies. Additionally, for children, they can potentially prevent the progression of allergic diseases from allergic rhinitis to asthma.
Long-Term Success: After a few years of successful treatment, some people retain their lack of allergy problems even after stopping the allergy shots. Others may need ongoing shots to keep their symptoms in check.
At Penn Medicine Becker ENT & Allergy, we are committed to helping our patients find the most effective treatment options for their allergies. Our team of experienced professionals is here to guide you through the process and answer any questions you may have. If you're looking for an allergy clinic in Voorhees, NJ, we serve the areas of Collingswood, Marlton, Waterford, and Glendale. Contact us today to schedule a consultation.