How to Treat Sinus Symptoms
Sinus symptoms can be a significant source of discomfort for children, especially during allergy season. Identifying and treating sinus issues in kids is essential to ensure their overall health and well-being.
Penn Medicine Becker ENT & Allergy professionals can help against sinus infection symptoms, such as chronic sinusitis, and other issues in children. In this article, we will discuss how to identify sinus symptoms in children, the causes of pediatric sinusitis, and various treatment options to help alleviate sinus symptoms in kids.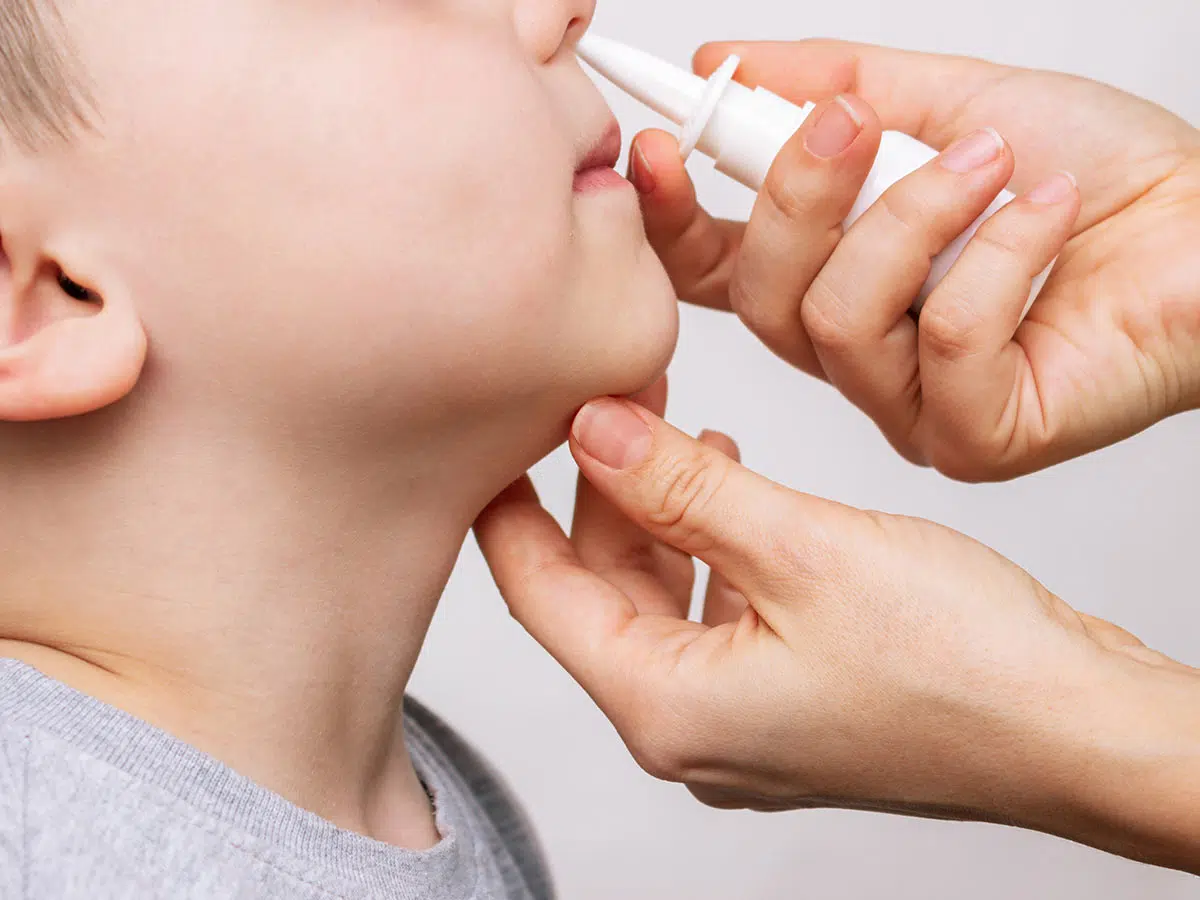 Identifying Sinus Symptoms in Children
Sinus symptoms in children can be similar to those experienced by adults, but may also present differently due to a child's developing immune system and smaller sinus cavities. Common sinus symptoms in children include:
Nasal congestion
Runny nose
Postnasal drip
Cough
Sore throat
Headache
Fatigue
Facial pain or pressure
If your child is experiencing any of these symptoms, it may be indicative of a sinus issue that requires further investigation and treatment, and it may be best to consult an ear, nose, and throat (ENT) specialist.
Causes of Pediatric Sinusitis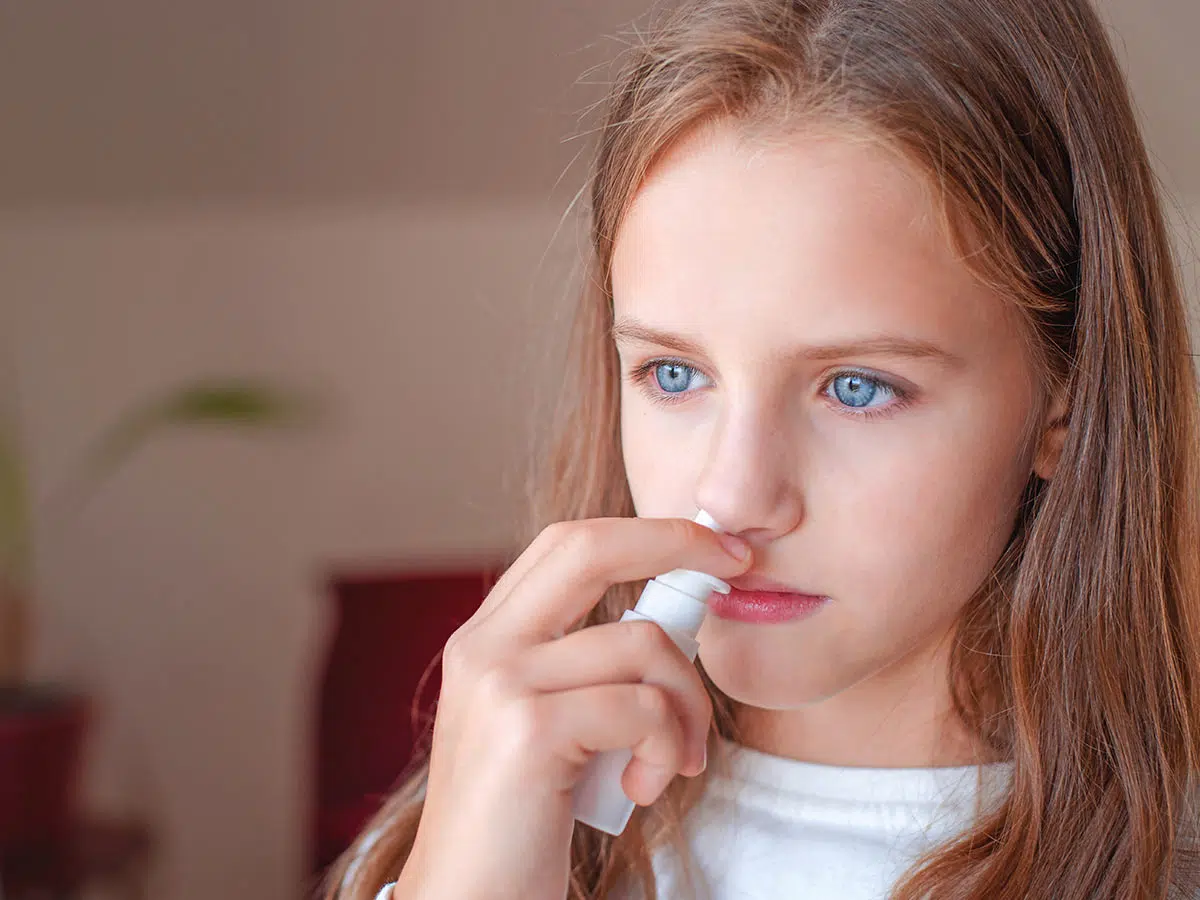 Pediatric sinusitis, or inflammation of the sinuses, can be caused by a variety of factors. Common causes include:
Allergies: Seasonal or environmental allergens, such as pollen, mold, and pet dander, can trigger sinusitis in children.
Viral infections: The common cold, flu, and other respiratory viruses can cause sinus inflammation and congestion.
Bacterial infections: A bacterial infection can cause sinus infections, especially if a child has a weakened immune system or a history of sinus problems.
Structural abnormalities: Some children may have structural issues, such as a deviated septum or nasal polyps, that contribute to sinusitis.
Treating Allergies to Relieve Sinus Symptoms
Addressing the underlying cause of sinus symptoms is crucial for effective treatment. If allergies are the primary cause of your child's sinus issues, the following steps can help alleviate their symptoms:
Identifying Allergens and Possible Exposure Sources
The first step in treating allergies is to identify the specific allergens that are causing your child's sinus symptoms. Some of the most common allergens are pet dander, pollen, dust mites, and mold. Once the allergens are identified, you can take steps to reduce your child's exposure to these triggers.
Allergy Testing for Accurate Diagnosis
If you suspect that your child's sinus symptoms are allergy-related, it's essential to consult with a healthcare professional for an accurate diagnosis. Allergy testing, such as skin prick tests or blood tests, can help determine the specific allergens causing your child's symptoms.
Treating Allergies with Antihistamines or Decongestants
Once the allergens have been identified, your healthcare provider may recommend over-the-counter or prescription medications to help manage your child's allergy symptoms. Antihistamines, such as cetirizine or loratadine, can help reduce sneezing, itching, and runny nose. Decongestants, such as pseudoephedrine or phenylephrine, can help relieve nasal congestion and sinus pressure. Always consult with a healthcare professional before administering any medication to your child.
Managing Environmental Triggers to Reduce Sinus Symptoms
Reducing your child's exposure to environmental triggers can significantly alleviate their sinus symptoms. Some practical steps to manage these triggers include:
Regularly cleaning your home to minimize dust and mold
Using air purifiers with HEPA filters to remove allergens from the air
Washing bedding and stuffed toys frequently in hot water to kill dust mites
Keeping windows closed during high pollen days and using air conditioning instead
Bathing pets regularly to reduce dander
Consulting with an Allergist for Long-Term Treatment Solutions
If your child's sinus symptoms persist despite efforts to manage allergens and irritants, it may be time to consult with an allergist. An allergist can provide personalized treatment plans, including immunotherapy (allergy shots or sublingual tablets), which can help build your child's tolerance to allergens over time and provide long-term relief from sinus symptoms.
Natural Remedies for Kids With Sinus Problems
In addition to medical treatments, there are several natural remedies that can help alleviate sinus symptoms in children:
Warm compresses: Applying a warm, damp cloth to your child's forehead or cheeks can help relieve sinus pain and pressure.
Steam inhalation: Encourage your child to breathe in steam from a hot shower or a bowl of hot water to help loosen mucus and reduce congestion.
Saline nasal spray: A saline nasal spray can help clear mucus and reduce nasal congestion in children.
Hydration: Encourage your child to drink plenty of fluids to help thin mucus and promote drainage.
Probiotics: Adding probiotics to your child's diet can help support their immune system and potentially reduce the frequency of sinus infections.
When to See a Doctor for Your Child's Sinus Symptoms
If your child's sinus symptoms persist or worsen despite your efforts to manage them, it's essential to consult with a healthcare professional. Seek medical attention if your child experiences:
High fever
Severe headache or facial pain
Swelling around the eyes
Symptoms that last longer than 10 days without improvement
Recurring sinus infections
The Benefits of Nasal Irrigation for Young Patients With Sinus Problems
Nasal irrigation, such as using a saline solution or a neti pot, can help clear mucus and allergens from your child's nasal passages, relieving sinus symptoms. This treatment is safe for children when done correctly and can be an effective addition to their sinus care routine.
How to Keep Your Child's Sinuses Clear and Healthy
Taking proactive steps to maintain your child's sinus health can help prevent sinus issues and reduce the severity of symptoms when they do occur. Some strategies to keep your child's sinuses clear and healthy include:
Avoid Allergens and Irritants
Limit your child's exposure to allergens and irritants by keeping your home clean, using air purifiers, and avoiding outdoor activities during high pollen days. Teach your child to avoid touching their face and to wash their hands frequently to reduce the risk of introducing allergens and pathogens into their nasal passages.
Keep the Air Clean and Humidified
Maintaining clean and humidified air in your home can help prevent sinus issues for your child. Use a humidifier to maintain optimal humidity levels, particularly during dry winter months. This can help keep your child's nasal passages moist and reduce the risk of sinus infections.
Use Nasal Sprays and Saline Solutions to Clear Congestion
Over-the-counter saline nasal sprays can help clear congestion and provide relief from sinus symptoms. These sprays can be used as needed to flush out allergens and mucus from your child's nasal passages.
Use a Neti Pot or Nasal Irrigation System
A neti pot or nasal irrigation system can help clear mucus and allergens from your child's nasal passages, reducing sinus symptoms. Ensure that you follow the manufacturer's instructions and use a sterile saline solution to prevent introducing bacteria into your child's nasal passages.
Try Homeopathic Remedies for Sinus Relief
Some parents have found success using homeopathic remedies to alleviate their child's sinus symptoms. These remedies, such as Euphorbium compositum, may help provide relief from sinus congestion and inflammation. Consult with a healthcare professional before starting any homeopathic treatment for your child.
Get Plenty of Rest and Exercise
Encourage your child to get plenty of rest and engage in regular physical activity. Adequate sleep and exercise can help support your child's immune system and may reduce the frequency and severity of sinus infections.
Practice Good Hygiene Habits
Teach your child the importance of good hygiene habits, such as washing their hands frequently, covering their mouth when coughing or sneezing, and avoiding close contact with others who are sick. These habits can help prevent the spread of germs and reduce the risk of sinus infections.
Add Nutrient-Rich Foods to the Diet
A healthy diet can help support your child's immune system and overall health. Incorporate nutrient-rich foods, such as fruits, vegetables, whole grains, and lean proteins, into your child's diet. Additionally, consider adding foods rich in vitamin C, such as oranges and strawberries, as they may help boost the immune system and reduce the risk of sinus infections.