Advil Allergy Sinus and Congestion
As a parent, it can be difficult to watch your child struggle with congestion. Not only is it uncomfortable for them, but it can also lead to sleepless nights and missed school days. Fortunately, there are effective solutions to help your child breathe easier, and one such option is Advil Allergy Sinus.
The experts at Penn Medicine Becker ENT & Allergy can offer guidance on how to alleviate chest congestion or reduce nasal congestion symptoms using this medication, allowing your child to feel better and get back to their daily activities. In this post, we'll discuss the common causes of congestion in children and how Advil Allergy Sinus can help alleviate these symptoms.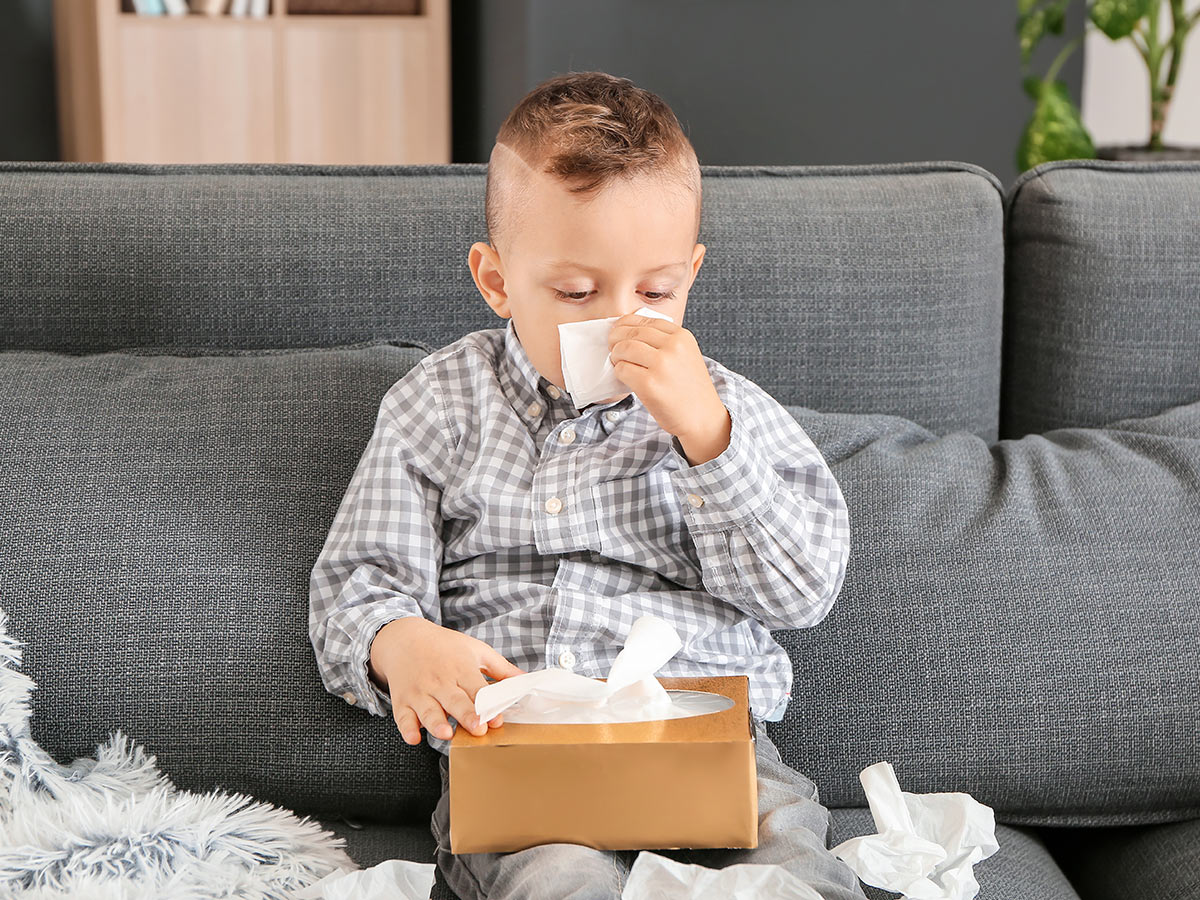 What Causes Congestion in Children?
There are several factors that can contribute to congestion in children. Understanding the underlying cause can help you determine the best course of action to provide relief for your child.
Allergies
Allergies are a common cause of congestion in children. When the body encounters an allergen, such as pollen or dust mites, it releases histamine, which can cause inflammation and swelling in the nasal passages. This leads to congestion, as well as other allergy symptoms like sneezing, itching, and watery eyes.
Cold and Flu Viruses
Colds and flu are viral infections that can cause congestion, along with other symptoms like fever, cough, sore throat, and stuffy or runny nose. These viruses typically spread through respiratory droplets, making children more susceptible to catching them, especially during the colder months when they spend more time indoors.
Sinusitis
Sinusitis is an inflammation of the sinuses, which are the air-filled cavities surrounding the nasal passage. This inflammation can be caused by a bacterial, viral, or fungal infection, or by allergies. Sinusitis can lead to congestion, as well as pain and pressure in the face.
Respiratory Infections
Respiratory infections, such as bronchitis and pneumonia, can also cause congestion in children. These infections can be caused by bacteria or viruses and often result in inflammation and mucus production in the airways, leading to congestion and difficulty breathing.
Environmental Factors
Environmental factors, such as exposure to cigarette smoke, air pollution, or changes in weather, can also contribute to congestion in children. These factors can irritate the nasal passages and airways, leading to inflammation and mucus in your nose.
How Advil Allergy Sinus Can Help Relieve Congestion Symptoms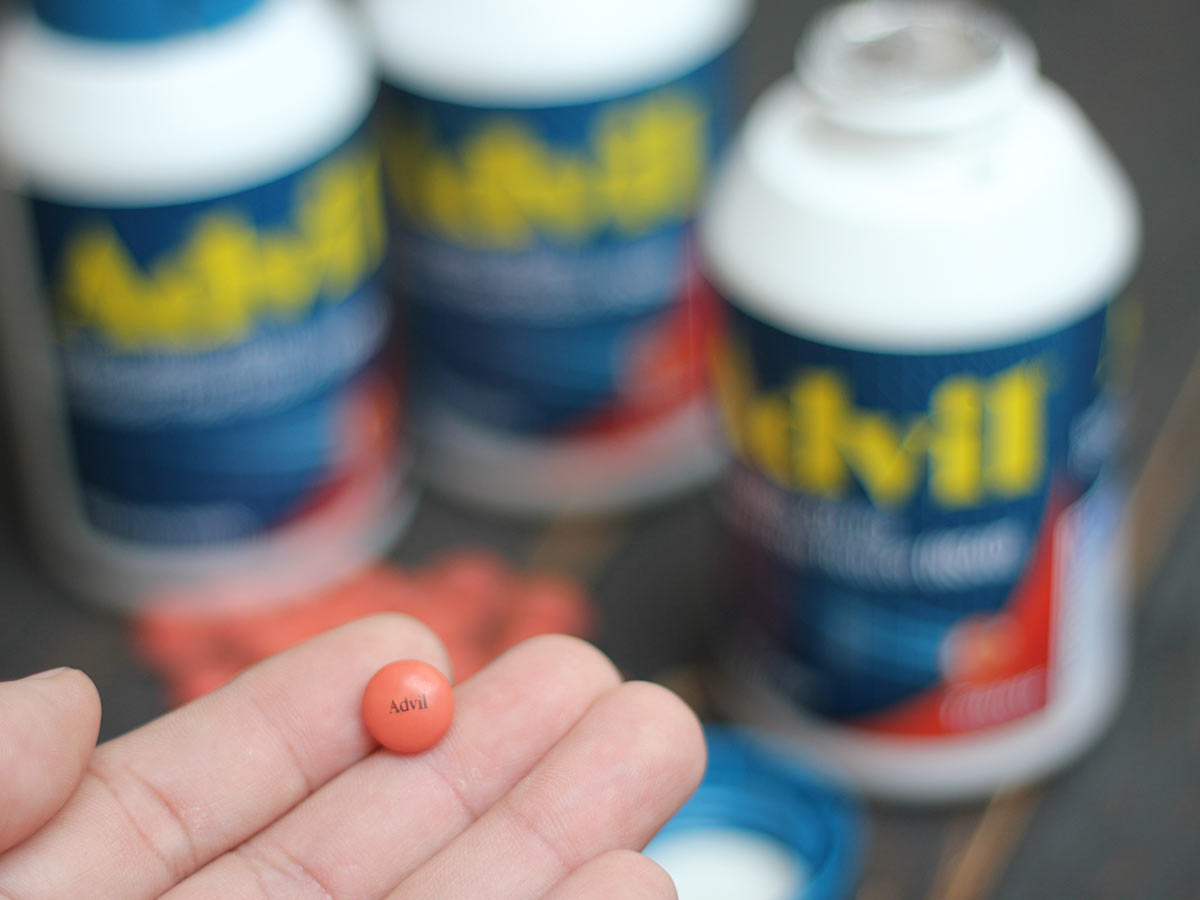 Advil Allergy Sinus is a combination medication that contains three active ingredients: ibuprofen, pseudoephedrine, and chlorpheniramine. These ingredients work together to provide relief from congestion and other allergy symptoms.
Ibuprofen is a nonsteroidal anti-inflammatory drug (NSAID) that helps to reduce inflammation and pain. This can help alleviate the discomfort associated with congestion and sinus pressure.
Pseudoephedrine is a decongestant that works by narrowing the blood vessels in the nasal passages, which can help reduce swelling and help clear nasal congestion. This allows your child to breathe more easily through their nose.
Chlorpheniramine is an antihistamine that helps to block the effects of histamine, the substance released by the body during an allergic reaction. This can help relieve allergy symptoms such as sneezing, itching, and watery eyes, in addition to congestion.
Understanding the Benefits of Advil Allergy Sinus
Advil Allergy Sinus offers several benefits for children suffering from congestion. Some of these benefits include:
Fast-acting relief from congestion and other allergy symptoms
Non-drowsy formula that allows your child to stay alert and focused during the day
Over-the-counter availability, making it easy to obtain without a prescription
Suitable for children aged 12 years and older, providing an effective solution for older children and teenagers
Tips for Safe and Effective Use of Advil Allergy Sinus
To ensure the safe and effective use of Advil Allergy Sinus for your child, it's important to follow the recommended dosing instructions and precautions. Some tips for using this medication include:
Always read and follow the directions on the product label
Do not exceed the recommended dose or duration of use
Consult with a healthcare professional if your child is under 12 years of age or has a history of medical conditions, such as heart disease or high blood pressure
Keep the medication out of reach of younger children to prevent accidental ingestion
When to Seek Medical Advice for Persistent Congestion
While Advil Allergy Sinus can treat nasal congestion, it's important to consult with a healthcare professional if your child's symptoms persist or worsen. This may indicate an underlying issue that requires medical attention, such as a sinus infection or chronic allergies.
Additionally, if your child experiences any side effects or allergic reactions to the medication, it's crucial to seek medical advice immediately. Consult with a professional from Penn Medicine Becker ENT & Allergy to learn if this medication is right for your child.
Identifying Allergic Reactions to Advil Allergy Sinus
While Advil Allergy Sinus is generally safe for most children, some individuals may experience an allergic reaction to one or more of its ingredients. It's essential to be aware of the potential signs of an allergic reaction, which can include:
Hives or rash
Difficulty breathing
Swelling of the face, lips, tongue, or throat
Rapid or irregular heartbeat
If you suspect your child is experiencing an allergic reaction to Advil Allergy Sinus, discontinue use immediately and seek medical attention.
How to Store Advil Allergy Sinus
Proper storage of Advil Allergy Sinus is important to maintain its effectiveness and safety. Follow these guidelines for storing the medication:
Keep the medication in its original container, tightly closed
Store at room temperature, away from heat, moisture, and direct sunlight
Do not store in the bathroom, as humidity can affect the medication
Keep out of the reach of children and pets
By storing Advil Allergy Sinus correctly, you can help ensure that it remains safe and effective for your child when they need it.