Basking in the warm glow of the sun, enjoying outdoor activities, and relishing those summer vacations sounds wonderful, doesn't it? But what if you are one of the many people with asthma, and the summer months bring along more than just sunshine? Can the heat waves, pollen counts, and humid weather make your asthma worse? Absolutely! But worry not, this article will guide you on different ways to manage asthma allergies during the scorching months of summer.
Understanding Asthma in the Summer
The warm temperatures and increased physical activity during the summer months can indeed make asthma symptoms more pronounced, leading to frequent asthma attacks. This is what we call summer asthma. Imagine running a race with a straw in your mouth, that's what breathing feels like during an acute asthma attack. Now, add extreme heat and allergens to this race, and you can see why summer can be challenging for asthma sufferers.
Recognizing the Triggers
Asthma triggers can be many and vary from person to person. However, some common triggers that often get overlooked in the summer include airborne allergens, increased particle pollution, humidity levels that lead to the growth of mold, and fume particles from barbeques. Staying aware of these triggers is key in managing asthma during summer weather.
The Impact of Weather on Asthma
Humid weather can result in increased mucus production in your airways, causing breathing difficulties. Heat waves and poor air quality can also exacerbate asthma symptoms. Checking weather forecasts can help you anticipate and prepare for weather changes. Think of it as a raincoat for a storm; in this case, your rescue inhaler is your shield against poor air conditions.
Asthma and Outdoor Activities
While enjoying outdoor activities in the summer can be great, for people with asthma, the combination of warm weather and physical activity can potentially trigger an asthma flare-up. Swimming in outdoor pools can be a mixed bag; while it is an excellent activity for patients with lung disease, the chlorine in pools can also trigger asthma symptoms.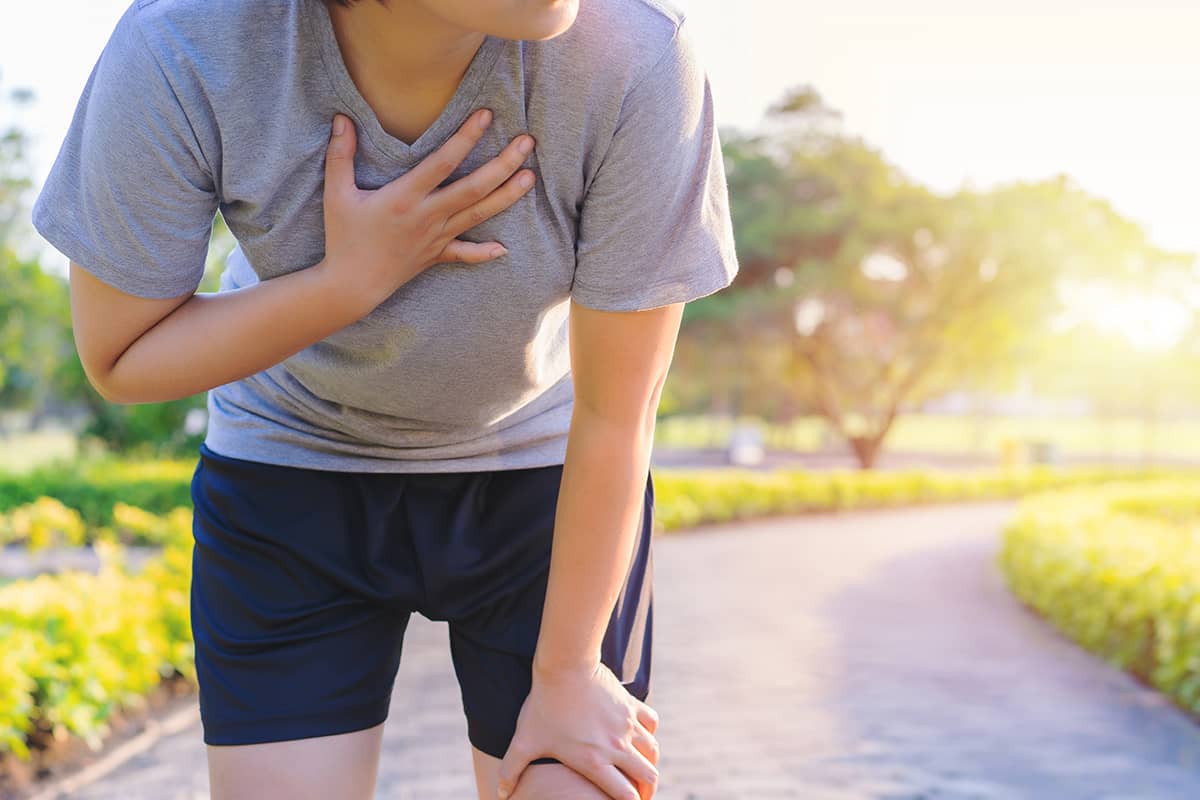 Allergic Asthma: The Role of Pollen and Mold
Pollen counts can be high during the summer, especially tree pollen, which can lead to allergic asthma. Mold spores thrive in humid weather, and can lead to an increase in asthma symptoms. Monitoring pollen counts and reducing exposure to mold can help manage asthma allergies in the summer.
Staying Hydrated
Drinking plenty of water is not just for quenching your thirst in the heat. It helps thin the mucus in your lungs, aiding your breathing. Think of it as oil to a rusty machine, ensuring it operates smoothly.
Making Air Conditioning Your Ally
Air conditioners can help asthma patients by reducing indoor humidity levels and filtering out allergens like pet dander and particulate matter. However, ensure the air filters are regularly cleaned to avoid the accumulation of mold and dust.
Planning Ahead: Weather Forecasts and Travel Packs
Monitoring weather forecasts can help you plan your outdoor activities. Keeping a 'summer asthma travel pack' with your asthma medication, rescue inhaler, and plenty of water can be a lifesaver when you are on the move during the summer months.
Ensuring Continuous Medical Care
Even though summer vacations may tempt you to take a break from your daily medications, it's crucial not to let your guard down. It is important to remember that everyone's asthma triggers and symptoms are unique, so it is important to work closely with your healthcare provider to develop an individualized plan of action. While summer months can be challenging for asthma sufferers, they can also be a time of relaxation and enjoyment if the proper precautions are taken. With careful monitoring, appropriate medication, and an awareness of the environmental triggers, people with asthma can still make the most of summertime activities.
Effective Asthma Treatment Plans
Working with your healthcare provider to establish a personalized asthma action plan can go a long way. This should include measures to avoid triggers, instructions for taking medications, and what to do in case of an asthma attack.
Common asthma treatments include the use of rescue inhalers, medication like corticosteroids or mast cell stabilizers, and allergen avoidance strategies.
Protecting Children with Asthma
Kids with asthma should be encouraged to participate in summer activities but within limits to avoid over-exertion. Ensuring they have their asthma inhalers and keeping them well-hydrated can help manage their asthma symptoms during the summer months.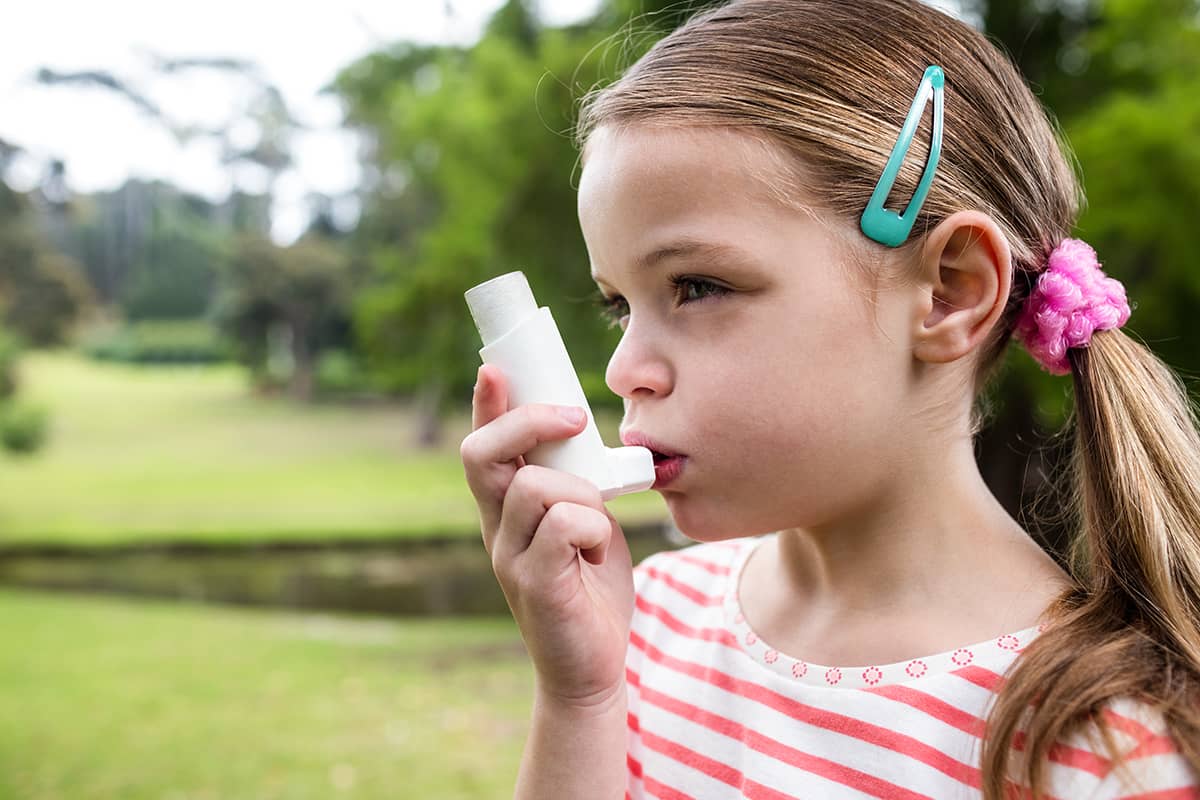 Mitigating Indoor Asthma Triggers
Aside from outdoor triggers, indoor triggers like pet dander and dust mites can also worsen asthma. Regular cleaning and use of air filters can help manage these triggers.
Asthma and Air Pollution
Air pollution levels tend to increase during the summer, exacerbating asthma symptoms. Staying indoors on days with high air pollution levels and using air purifiers can help manage asthma during these times.
Keeping Asthma Under Control
The goal is not just to survive but to enjoy the summer. And that's possible by keeping your asthma under control, making small adjustments to your lifestyle, and always staying prepared with your treatment plan and rescue inhaler.
Conclusion: Surviving the Heat with Asthma
Summertime can be a challenge for asthma sufferers, especially with the added risk of high air pollution levels in cities like Glenside, Ardmore, Kensington, Plymouth Meeting, and Springfield. But by following an individualized treatment plan and taking measures to avoid triggers both indoors and outdoors, people with asthma can still make the most of summertime activities. Staying hydrated, monitoring weather forecasts, keeping an asthma travel pack ready at all times, and regularly cleaning air filters can help manage symptoms and keep asthma under control during these months. With proper precautions and medication management, everyone can survive the heat this summer.
Frequently Asked Questions (FAQs)