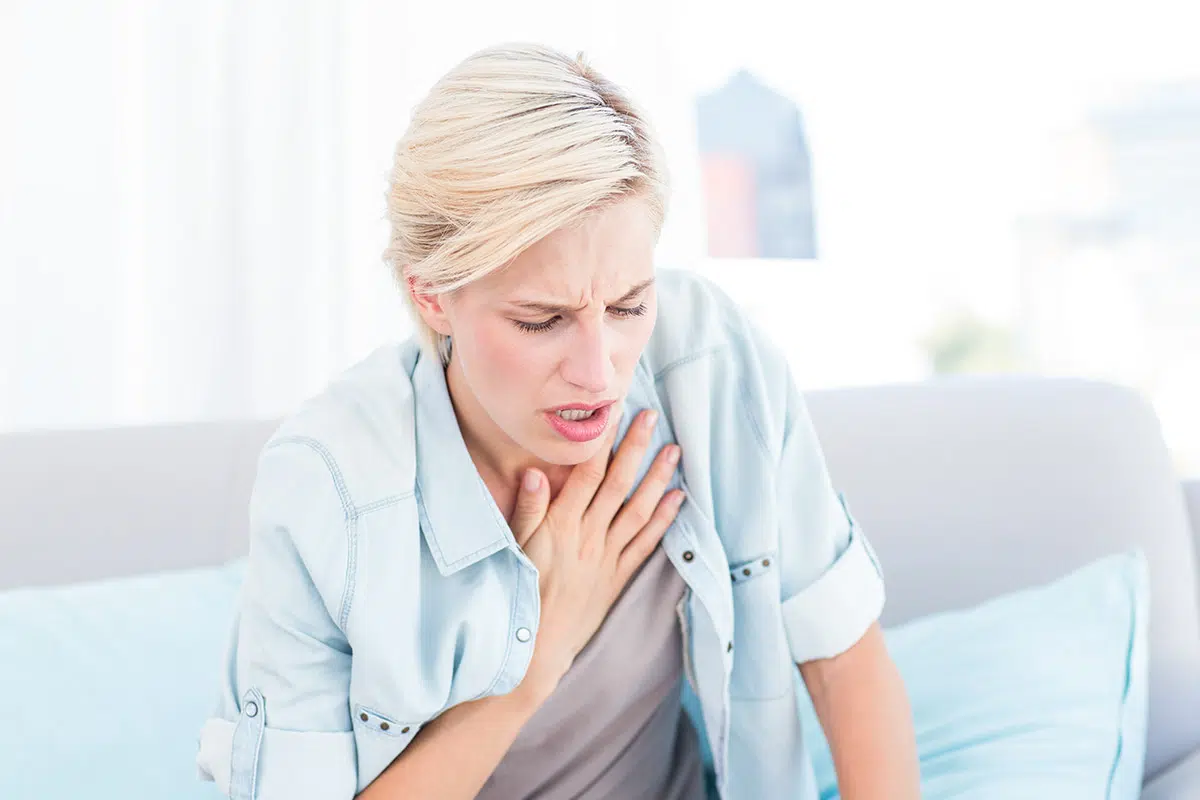 Shortness of breath, also known as dyspnea, is a symptom that can be caused by various health conditions, including allergies. Particularly, allergies can induce inflammation in the airways, leading to breathing difficulties. Understanding the relationship between allergies and respiratory issues can help individuals identify the cause of their symptoms and seek appropriate treatment.
The Connection Between Allergies and Breathing Difficulties
Allergies occur when the immune system perceives a typically harmless substance as a threat, leading to an inflammatory response. This response can affect various parts of the body, including the sinuses, airways, digestive system, or skin.
Common Allergens Affecting the Respiratory System
There are several common allergens that can affect the respiratory system and potentially cause shortness of breath. Environmental triggers such as dander, dust mites, cockroaches, mold, and pollen are often responsible for allergic asthma. Seasonal allergens like mold and pollen can cause allergies during specific times of the year, while allergens like pet dander or dust mites may cause year-round allergies.
Allergy-Induced Respiratory Symptoms
Allergy-induced respiratory symptoms can be bothersome and distressing. When the immune system overreacts to harmless allergens, it can lead to sneezing, a runny or congested nose, itchy and watery eyes, persistent coughing, wheezing, shortness of breath, and even chest tightness. Allergic rhinitis affects the nose and sinuses, while allergic asthma primarily targets the lungs. The severity of these symptoms varies depending on individual sensitivity and the specific allergens involved.
Allergic Asthma
Allergic asthma is a type of asthma that is triggered by allergens, which leads to inflammation and constriction of the airways, making breathing difficult and necessitating proper management and treatment to alleviate discomfort and ensure better respiratory health.
Identifying Allergy-Induced Asthma
Diagnosing allergic asthma can be challenging as it shares symptoms with other respiratory conditions like emphysema, bronchitis, and lower respiratory infections. Allergists, who specialize in diagnosing and treating asthma and other allergic diseases, use a combination of medical history, physical examination, and certain tests to diagnose allergic asthma. It's important to consult with an allergist if you experience recurrent or persistent shortness of breath, especially if it's associated with exposure to potential allergens.
When to See a Doctor for Shortness of Breath
Dyspnea can be a sign of various medical conditions, including allergies, asthma, atrial fibrillation (AFib), chronic obstructive pulmonary disease (COPD), and lung damage from smoking. It can also be a symptom of severe allergies, respiratory allergies, or even a sign of an impending heart attack. In some cases, it could be a result of exposure to airborne allergens or a reaction to certain allergy triggers.
It's also important to note that shortness of breath could be a symptom of allergic bronchitis, a type of chronic lung condition. If you experience persistent or worsening shortness of breath, especially if it's accompanied by chest pain or rapid breathing, it's crucial to seek medical attention. Your primary care doctor or an allergy specialist can conduct allergy tests, such as a blood sample or skin reactions test, to determine the underlying allergies causing your symptoms. They may also recommend a chest X-ray to rule out other common lung diseases.
Emergency Situations (Anaphylaxis)
Sometimes allergies can trigger anaphylaxis, which is a severe allergic response. This is a life-threatening allergic reaction that requires immediate medical treatment. Anaphylaxis can be triggered by various allergens, including food allergies, insect stings, and drug allergies. The reaction can cause a rapid drop in blood pressure, difficulty breathing, and loss of consciousness. It's crucial to understand the dangers of allergy attacks, especially for those with severe allergies.
After an anaphylactic reaction, it's important to follow up with an allergy specialist for further evaluation and treatment. Allergy testing may be recommended to identify the culprit allergen and develop a comprehensive treatment plan, which may include allergen avoidance strategies and allergen immunotherapy, also known as allergy shots.
To reduce the event of an emergency situation, such as a severe allergic reaction, the Asthma and Allergy Foundation of America recommends that individuals with a history of severe allergic reactions carry an epinephrine auto-injector at all times.
Managing Allergy-Induced Shortness of Breath
Managing allergy-induced shortness of breath involves a comprehensive approach that combines various strategies. These strategies are primarily aimed at reducing exposure to allergens, relieving symptoms, and improving the quality of daily life for allergy sufferers.
Understanding the specific allergens that trigger your symptoms, whether they are airborne allergies, food allergies, or insect sting allergies, is crucial in developing an effective management plan.
Allergen Avoidance Strategies
Avoiding contact with allergens is one of the best ways to control shortness of breath caused by allergies. This may involve making changes to your home environment to reduce the presence of allergens such as dust mites, pet dander, and mold. Regular cleaning, using air purifiers, and investing in hypoallergenic bedding can help reduce indoor allergens. For outdoor allergens like pollen, it may be helpful to stay indoors on high pollen count days.
Medications and Treatment Options
Several medications are available to help manage the symptoms of allergy-induced shortness of breath. Antihistamines can help reduce the immune system's response to allergens, while decongestants can help relieve nasal congestion. Inhaled corticosteroids and bronchodilators can help reduce inflammation and widen the airways, making it easier to breathe. For severe cases, immunotherapy (allergy shots) may be recommended. It's important to consult with a healthcare provider to determine the best treatment approach for your specific condition.
Lifestyle Adjustments for Better Breathing
In addition to medical treatments and allergen avoidance, lifestyle adjustments can also play a key role in managing allergy-induced shortness of breath. Regular exercise can help strengthen the respiratory muscles and improve overall lung function.
However, it's important to avoid outdoor exercise when pollen counts are high if you're allergic to pollen. Maintaining a healthy weight can also reduce the risk of breathing difficulties, as excess weight can put pressure on the lungs. Smoking cessation is crucial, as smoke can irritate the airways and worsen allergy symptoms. Lastly, techniques such as deep breathing exercises and yoga can help improve lung capacity and reduce stress, which can exacerbate allergy symptoms.
If you're looking for an allergist in Plainsboro, NJ, remember that Penn Medicine Becker ENT & Allergy serves the areas of East Brunswick, Trenton, and New Brunswick. We offer comprehensive allergy services, including treatments for allergic asthma, allergic rhinitis, anaphylaxis, and more. Our approach includes allergen avoidance strategies, medications, and lifestyle adjustments to help you breathe easier. Schedule a consultation with one of our allergists today and start your journey towards better breathing.