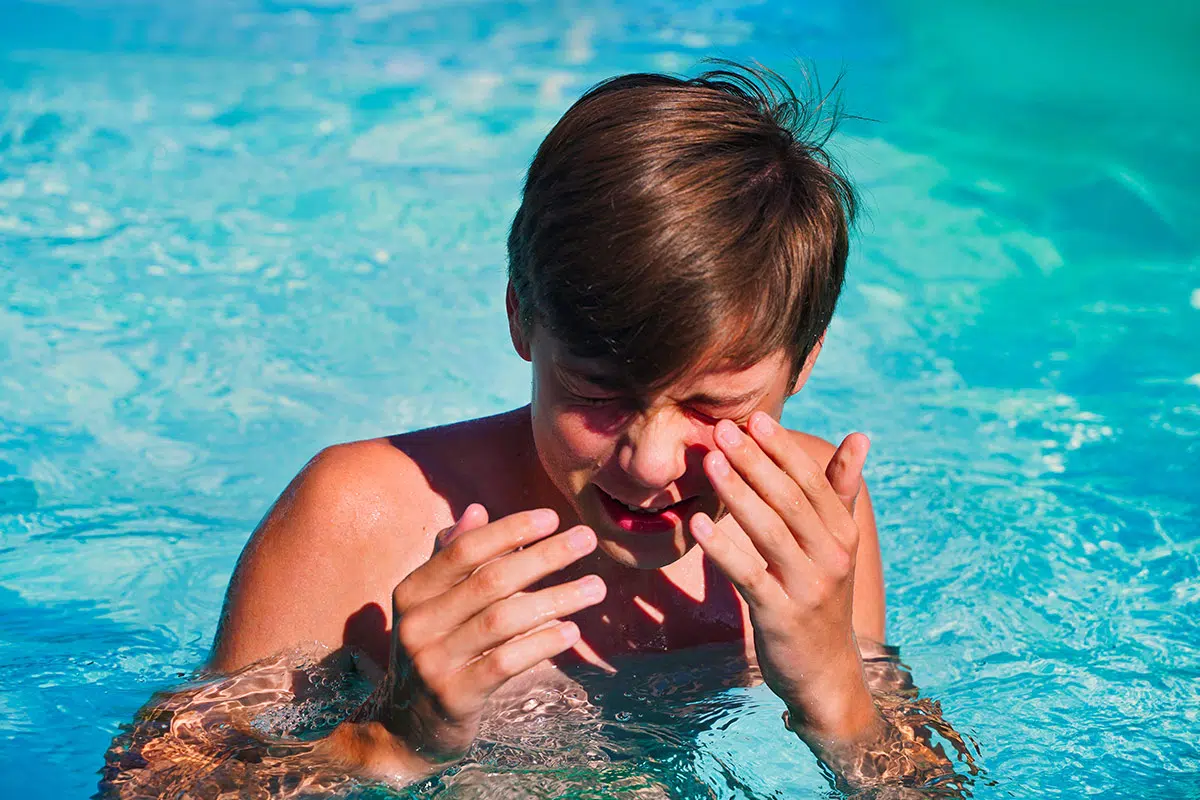 Allergies, a common health issue, affect millions of people globally, impacting their quality of life and everyday activities.
These allergic responses can be triggered by a wide array of allergens, ranging from common ones such as pollen, dust, and certain foods to more uncommon ones that various substances or conditions can activate.
For instance, food allergies can result in adverse reactions to common foods like tree nuts. Pollen allergies, on the other hand, are a type of allergy that affects a large number of people and can cause mild symptoms like a runny or stuffy nose, itchy skin, skin rash, and watery eyes.
However, some allergies are extremely rare and can be quite debilitating for those who suffer from them. We'll explore some of those below.
Briefly: How Do Allergies Work?
Allergies are the result of an overactive immune response to substances that are typically harmless to most people. These substances, known as allergens, can be inhaled, ingested, or come into contact with the skin, triggering an allergic reaction.
The body's immune system mistakenly identifies these allergens as harmful and produces antibodies to fight them off. This results in a variety of allergy symptoms, which can range from mild to severe.
Common symptoms include itching, swelling, a runny or stuffy nose, and, in severe cases, anaphylaxis. Some people may also experience shortness of breath, a rapid heartbeat, or a sudden drop in blood pressure.
The type of allergy and the severity of the allergic response can vary greatly from person to person, and even from one exposure to the next.
What Are Some Uncommon Allergies?
When it comes to rare allergies, they often involve reactions to substances or conditions that most people encounter daily without any adverse effects. Here are some of the rarest allergies known to medical science.
Aquagenic Urticaria (Water Allergy)
Aquagenic urticaria, or water allergy, is an extremely rare condition. It causes individuals to develop itchy and painful hives when their skin comes into contact with water.
The temperature of the water does not influence the allergic reaction, and unfortunately, there is currently no effective treatment for this condition. Individuals with aquagenic urticaria must take special precautions to limit their skin's exposure to water as much as possible.
Photosensitivity (Sun Allergy)
Another rare allergy is photosensitivity, also known as a sun allergy. Medically, this allergy is referred to as Polymorphous Light Eruption or PMLE. This condition causes individuals to develop hives on their skin when exposed to sunlight.
The most common areas for a sun allergy reaction to occur are listed below:
The suprasternal notch ("V" of the neck)
Behind the hands
Outside surfaces of the lower legs
Outsides of the arms
The reaction is caused by mast cells in the skin releasing histamine. Those with this allergy must avoid exposing large areas of their bodies to sunlight and use antihistamines and sunscreen to manage their symptoms.
Cold Urticaria (Allergy to the Cold)
Cold urticaria is a rare allergy in which exposure to cold temperatures leads to the development of hives on the skin. This allergic reaction can occur with exposure to cold air, cold water, or even consuming cold food or beverages.
Symptoms can range from redness and itching to more severe reactions such as swelling and anaphylaxis. Just like with other rare allergies, there's no definitive cure for cold urticaria. However, sufferers can manage their symptoms by avoiding exposure to cold temperatures and taking antihistamines.
Exercise-Induced Anaphylaxis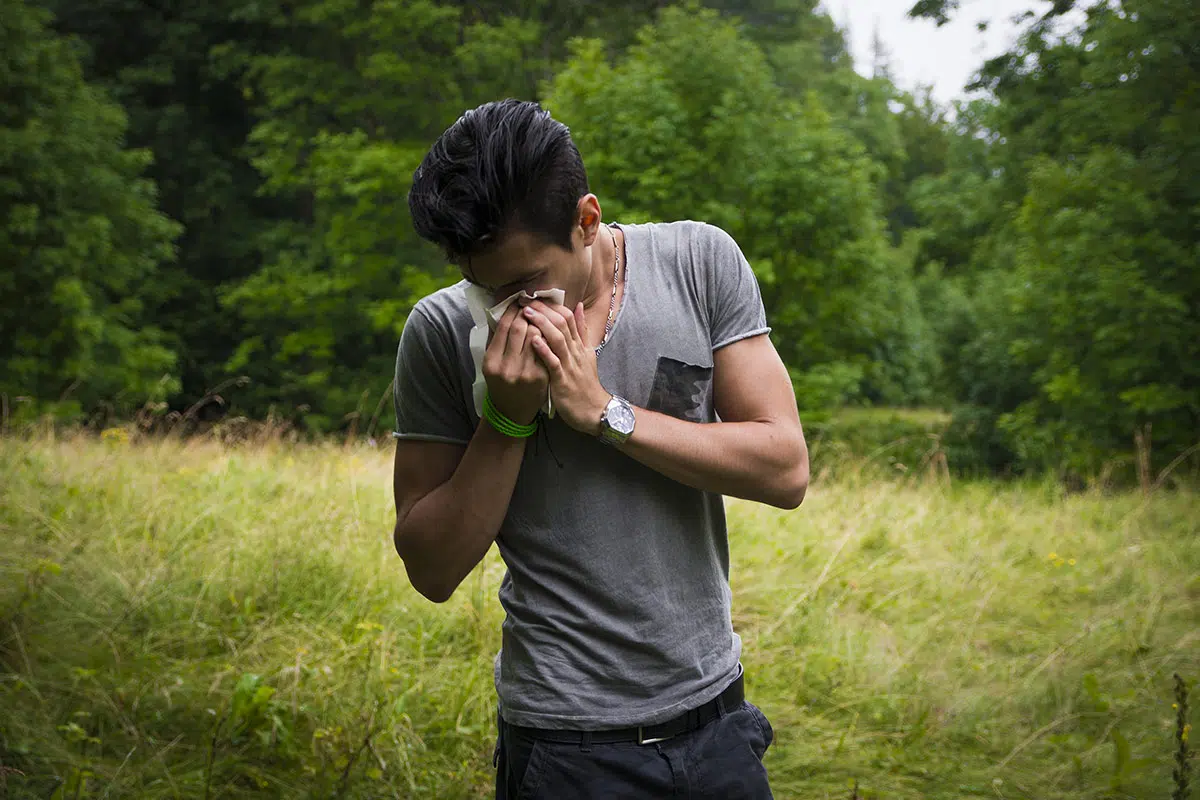 Exercise-induced anaphylaxis is a severe allergic reaction that occurs during or after physical activity. Symptoms can include hives, difficulty breathing, nausea, facial swelling, and in severe cases, a drop in blood pressure leading to fainting or shock.
This rare allergy (having a 0.05% lifetime prevalence) can be triggered by any form of exercise, and the severity of the reaction can vary from person to person. In case of an emergency, adrenaline shots may be administered. It's crucial for individuals with this allergy to always have an emergency action plan and to inform those around them about their condition.
Cholinergic Urticaria (Sweat Allergy)
Cholinergic urticaria is an allergic reaction characterized by the sudden appearance of heat bumps or small round, itchy papules that appear on the skin with an increase in body temperature. These papules usually dissipate after about an hour.
This allergy can significantly impact a person's quality of life as it can limit their ability to engage in physical activities. As with other allergies, antihistamines can help manage symptoms.
Nickel Allergy (Allergy to Coins)
Nickel allergy is a common cause of allergic contact dermatitis, which is an itchy rash that appears when your skin touches a usually harmless substance. Nickel is found in many common items, including coins, jewelry, cellphones, and eyeglass frames.
People with this allergy may experience redness, itching, and blistering when the object touches the skin or anywhere on their body. Avoiding contact with nickel-containing items and the use of protective barriers, such as gloves when handling nickel-containing objects, can help manage this allergy.
How Common Are These In New Jersey and Pennsylvania?
While comprehensive data on the prevalence of rare allergies in specific states is not readily available, it is important to remember that allergies, regardless of their rarity, can occur anywhere, including in New Jersey and Pennsylvania.
In these states, common allergies such as pollen allergies, food allergies, and latex allergies are frequently diagnosed and treated. However, healthcare providers also encounter cases of less common allergies, such as those discussed in this article.
It is also interesting to note that certain environmental factors are prevalent in New Jersey and Pennsylvania, such as cold weather, which can trigger cold urticaria. People who suffer from cold urticaria may experience more frequent symptoms during the cold winter months in these states.
What To Do in Case of An Emergency
In case of a severe allergic reaction, it is crucial to seek immediate medical attention. Symptoms of a severe reaction, also known as anaphylaxis, can include difficulty breathing, a rapid heartbeat, a sudden drop in blood pressure, and loss of consciousness. If you or someone else is experiencing these symptoms, call 911 immediately.
Those with known allergies, particularly those prone to severe reactions, should carry an epinephrine auto-injector (EpiPen) with them at all times. This can be used to treat anaphylactic reactions until medical help arrives.
If you suspect you have a rare allergy, it's important to consult with a healthcare professional. They can conduct allergy testing and provide appropriate treatment options to manage your symptoms and improve your quality of life.
Penn Medicine Becker ENT & Allergy in Philadelphia also serves the surrounding areas of Bryn Mawr, Conshohocken, Jenkintown, Kensington, Ardmore, Havertown, and Media, and offers comprehensive allergy services covering a wide range of allergies. Contact us to schedule your allergy consultation today.