Sinus problems can be a significant burden for those who suffer from them. Chronic sinusitis, nasal polyps, and other issues can lead to difficulty breathing, congestion, pain, and a decreased quality of life.
Fortunately, endoscopic surgery can help alleviate these issues. Specialists at Penn Medicine Becker ENT & Allergy are well-trained in this in this minimally invasive surgery and provide top-notch medical treatment. This procedure has been proven to provide relief for many patients, allowing them to breathe more easily and experience fewer sinus problems.
What Is Endoscopic Surgery?
Endoscopic surgery is a minimally invasive procedure that utilizes a thin, flexible tube called an endoscope. The endoscope is equipped with a small camera and light, allowing the surgeon to see inside the body without making large incisions. This type of surgery is commonly used for various medical procedures, including those related to the sinuses and nasal passages.
During endoscopic sinus surgery, the surgeon inserts the endoscope into the patient's nostrils and guides it through the nasal passages. This allows the surgeon to examine the sinuses, identify any issues, and remove any obstructions, such as polyps or inflamed tissue. The goal of the surgery is to improve sinus drainage and airflow, ultimately providing relief from sinus problems and better breathing.
How Can Endoscopic Surgery Help with Sinus Issues?
Endoscopic surgery is an effective treatment for various sinus issues, including chronic sinusitis, nasal polyps, and deviated septum. The procedure helps to address the root causes of these problems, such as nasal obstruction, to provide long-lasting relief for patients.
For those with chronic sinusitis, functional endoscopic sinus surgery can help by removing inflamed tissue and improving sinus drainage. This reduces the risk of infection and inflammation, allowing the patient to experience fewer sinus infections and less congestion.
Endoscopic surgery is used to remove nasal polyps from the nasal passages. Polyps can obstruct airflow and contribute to sinus infections, so their removal can significantly improve a patient's ability to breathe and reduce the frequency of sinus problems.
Lastly, endoscopic surgery can correct a deviated septum, which is a common cause of breathing difficulties and chronic sinusitis. By straightening the septum, the surgeon can improve airflow and reduce the risk of sinus infections and other issues.
What Are the Benefits of Endoscopic Surgery?
There are several benefits to choosing endoscopic surgery for treating sinus problems, including:
Minimally invasive: Unlike most sinus surgery techniques, endoscopic surgery requires only small incisions or no incisions at all, resulting in less scarring and a faster recovery time compared to traditional open surgery.
Less pain and discomfort: Patients typically experience less pain and discomfort following endoscopic surgery than with traditional surgical methods, making the recovery process more manageable.
Outpatient procedure: This surgery is normally an outpatient procedure and most patients return home the same day as the procedure.
Improved sinus function: By addressing the root causes of sinus issues, endoscopic surgery can improve sinus drainage, reduce inflammation, and alleviate breathing difficulties, ultimately leading to a better quality of life.
Lower risk of complications: The minimally invasive nature of endoscopic surgery reduces the risk of complications, such as infection and bleeding, compared to traditional surgery.
Risks Associated with Endoscopic Surgery
While endoscopic surgery is generally considered safe and effective, there are some risks associated with the procedure. These may include:
Bleeding: As with any surgery, there is a risk of bleeding during or after the procedure. However, the risk is typically low due to the minimally invasive nature of endoscopic surgery.
Infection: Although the risk of infection is lower than with traditional surgery, it is still possible for patients to develop an infection following endoscopic surgery.
Reaction to anesthesia: Some patients may experience a reaction to the anesthesia used during the procedure, such as nausea, vomiting, or an allergic reaction.
Damage to surrounding structures: In rare cases, the endoscope or surgical instruments may cause damage to nearby structures, such as the eyes, brain, or blood vessels.
Choosing an experienced, board-certified Ear, Nose, and Throat physician at Penn Medicine Becker ENT & Allergy will minimize the potential complications.
What to Expect Before and After Endoscopic Surgery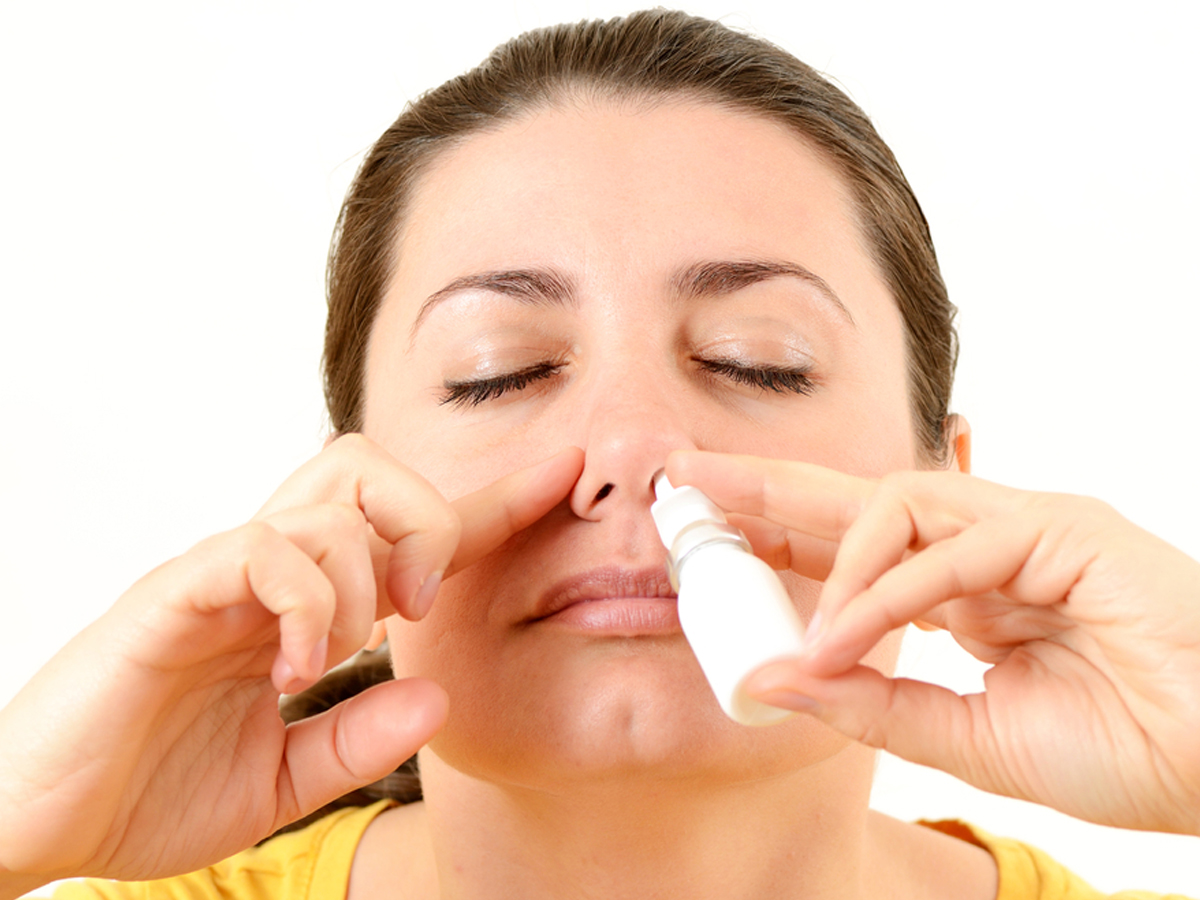 Before the surgery, your doctor will likely perform a thorough evaluation, including a physical examination, imaging studies (such as CT scans or MRIs), and possibly allergy testing. This will help determine the cause of your sinus problems and the best course of action.
On the day of the surgery, general anesthesia will be administered to ensure your comfort and safety during the procedure. The surgery itself typically takes between one to three hours, depending on the complexity of the case.
After the surgery, you may experience some nasal congestion, swelling, or mild pain. These symptoms are usually temporary and can be managed with over-the-counter pain relievers and saline nasal sprays. Your doctor will provide you with post-operative care instructions to ensure a smooth recovery.
In the days following the surgery, it's crucial to keep your nasal passages clean and follow any guidelines provided by your doctor. You may be asked to avoid strenuous activities and heavy lifting for a few weeks to promote healing.
Most patients can return to work or their normal activities within one to two weeks after endoscopic surgery. However, the full recovery time may vary depending on the individual and the extent of the procedure. It's essential to follow your doctor's recommendations and attend any scheduled follow-up appointments to ensure the best possible outcome.
How Endoscopic Surgery Differs from Other Treatments
Endoscopic surgery is a minimally invasive procedure that offers a unique approach to treating sinus problems compared to other treatments. Traditional sinus surgeries, such as sinusotomy or Caldwell-Luc procedure, involve more extensive incisions and tissue removal, leading to a longer recovery time and a higher risk of complications.
In contrast, endoscopic surgery uses a small, flexible endoscope with a camera and light source to visualize the nasal passages and sinuses. This allows the surgeon to precisely target the problem areas without causing significant damage to surrounding tissues. As a result, endoscopic surgery typically results in less pain, shorter recovery time, and fewer complications compared to traditional surgical methods.
Other non-surgical treatments for sinus problems, such as medications, nasal sprays, and allergy management, may provide temporary relief but may not address the underlying causes of chronic sinus issues. Endoscopic surgery offers a more definitive solution by targeting the root cause of the problem and improving sinus function.
Costs Involved with Endoscopic Surgery
The cost of endoscopic surgery can vary depending on several factors, including the complexity of the procedure, the surgeon's experience, and the geographic location of the treatment center.
Check with your insurance provider to determine the extent of coverage for endoscopic surgery. Many insurance plans cover the procedure when deemed medically necessary, but some may require prior authorization or have specific limitations.
The cost of endoscopic surgery should be weighed against the potential benefits, such as improved breathing, reduced sinus infections, and an overall better quality of life.
Long-Term Results of Endoscopic Nasal Surgery
Endoscopic nasal surgery has been shown to provide long-lasting relief for many patients suffering from chronic sinus problems. Studies have reported that up to 90% of patients experience significant improvement in their sinus symptoms following endoscopic surgery.
The long-term success of endoscopic surgery depends on several things such as the underlying cause of the sinus problems, the extent of the procedure, and the patient's adherence to post-operative care instructions. In some cases, patients may require additional procedures or ongoing medical management to maintain optimal sinus function.
It's critical to maintain regular follow-up appointments with your doctor to monitor your progress and address any potential issues that may arise after endoscopic surgery. By following your doctor's recommendations and maintaining a healthy lifestyle, you can maximize the long-term benefits of endoscopic nasal surgery and enjoy improved breathing and sinus function.
Schedule a Consultation with an ENT expert!
If you're suffering from chronic sinus issues, don't wait any longer to get relief! At Becker ENT & Allergy, we specialize in endoscopic nasal surgery to provide long-term results. Our team of experienced surgeons has the expertise and knowledge to ensure you receive the best care possible. Consult with an ENT specialist today to learn more about long-term management after endoscopic surgery and if this procedure is right for you.