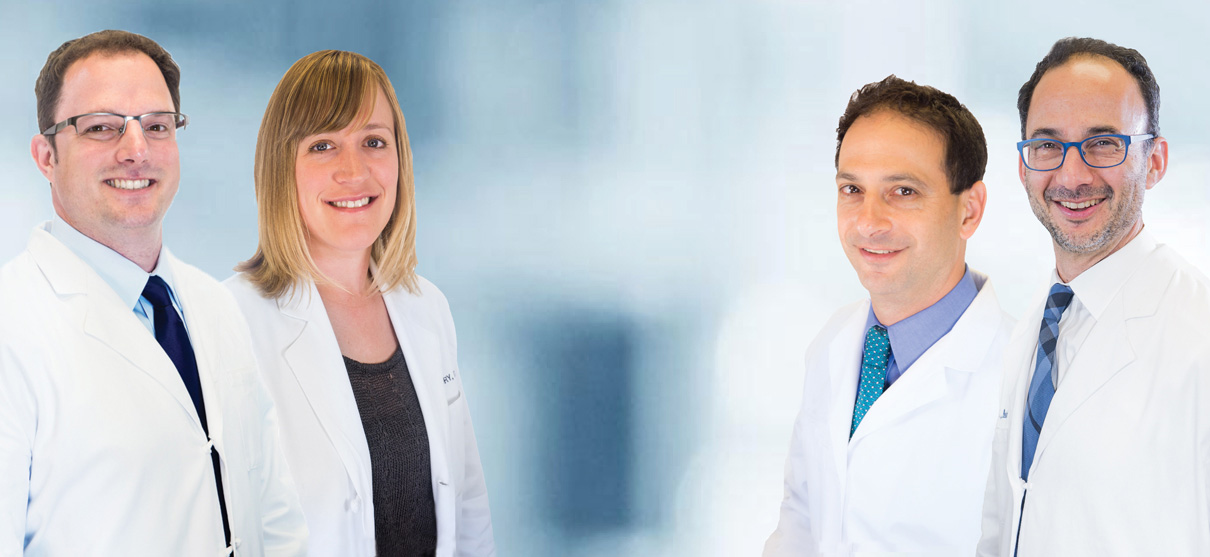 Who is the Best ENT in Princeton?
A Closer Look at Penn Becker ENT & Allergy
An Ear, Nose, and Throat (ENT) specialist, also known as an Otolaryngologist, is a medical professional who treats conditions related to the human sensory organs. These doctors are the gatekeepers of our vital senses – hearing, balance, smell, taste, and even our voice. But who are the people behind these lifesaving feats? Today, we delve into the world of otolaryngology in Princeton and the acclaimed Penn Becker ENT & Allergy practice.
The Art of Medicine – Personal Stories of Healing
Medicine is as much about healing as it is about understanding and empathizing with patients. The specialists at Penn Becker ENT & Allergy have proven to excel in both. Over the years, they have touched many lives and stories of healing echo throughout Princeton.
Consider the case of a professional violinist, whose sudden onset of vertigo threatened her career. Or the young boy, who, after a successful tonsillectomy, can now enjoy a peaceful night's sleep, free from sleep apnea. These stories aren't just instances of effective treatment; they underscore the human impact that exceptional ENT specialists, like those at Penn Becker ENT & Allergy, bring to their patients' lives.
Behind the Scenes: The Daily Life of an ENT Specialist
Let's pull back the curtain and shed light on a day in the life of an ENT specialist at Penn Becker ENT & Allergy. Balancing surgery schedules, patient consultations, and ongoing research, these doctors ensure a well-rounded approach towards their practice.
Dr. Sam Becker, a renowned figure in the field, starts his day early with rounds, post-operative checks, and a flurry of patient consultations. Even amidst this hectic schedule, he prioritizes direct communication with patients and their families. His colleagues mirror this patient-first approach, demonstrating why this practice stands out in Princeton.
The Parameters of Success
What makes an ENT the best? At Penn Becker ENT & Allergy, success isn't gauged solely by surgical outcomes or research publications. Patient satisfaction scores, innovative treatment methods, community engagement, and a track record of holistic patient care all play a significant role.
This practice is renowned for its personalized care and commitment to maintaining a human touch in their work. They believe that the best medicine starts with understanding the person behind the patient. This compassionate approach, combined with their medical expertise, sets them apart.
Princeton's Top ENTs
The ENT specialists at Penn Becker ENT & Allergy are leaders in their field. Dr. Becker, a respected veteran with numerous publications to his credit, is known for his groundbreaking work in minimally invasive sinus surgery. Meanwhile, his colleagues include an expert in pediatric otolaryngology, who has changed countless lives with his specialized approach to child-centric care. The highly qualified team makes this practice one of the best in Princeton, New Jersey.
Innovation and Advancements in the Field of Otolaryngology
The field of otolaryngology is ever-evolving, and Penn Becker ENT & Allergy prides itself on being at the forefront of these changes. From the implementation of cutting-edge surgical techniques to the adoption of advanced diagnostic tools, the practice is dedicated to providing the latest in ENT care.
Dr. Becker's pioneering work in the utilization of balloon sinuplasty for chronic sinusitis is just one example of his team's innovative spirit. This procedure offers patients a less invasive alternative to traditional sinus surgery, with quicker recovery times and excellent outcomes.
Conclusion: The Future of ENT at Princeton
Excellence in ENT doesn't just stop at innovative techniques and successful treatments. It also lies in training the next generation of specialists, a responsibility that Penn Becker ENT & Allergy takes seriously. By contributing to the body of research, mentoring upcoming physicians, and remaining committed to their patients, they are shaping the future of ENT care in Princeton.
As we venture into the future, it's clear that the ENT specialists at Penn Becker ENT & Allergy are leading the charge. They stand as a testament to the blend of art, science, and compassion that defines the best in otolaryngology. Through their daily work, they continue to breathe life into their profession, reaffirming their status as some of the best ENT specialists in Princeton.
In the world of ENT, the best isn't just defined by their surgical prowess or academic accolades. It's about the lives they impact, the innovations they introduce, and the future generations they inspire. This is the ethos that defines Penn Becker ENT & Allergy, setting the standard for what it truly means to be the best.
| Key Points | Details |
| --- | --- |
| Personal Stories of Healing | The ENT specialists at Penn Becker ENT & Allergy have touched many lives through their successful treatments and caring patient approach. |
| Daily Life of an ENT Specialist | The doctors at Penn Becker balance surgeries, consultations, and research to provide a comprehensive care. |
| Parameters of Success | The team at Penn Becker gauges success not just through surgical outcomes but also patient satisfaction, innovative treatments, and community engagement. |
| Top ENTs in Princeton | Dr. Becker, backed by his highly qualified team, makes Penn Becker ENT & Allergy one of the best practices in Princeton. |
| Innovation and Advancements | Penn Becker ENT & Allergy prides itself on being at the forefront of advancements in the field, such as the implementation of balloon sinuplasty. |
| The Future of ENT in Princeton | Penn Becker is shaping the future of ENT care by contributing to research, mentoring upcoming physicians, and maintaining their commitment to patients. |
Frequently asked questions about ENT & Allergy in Princeton