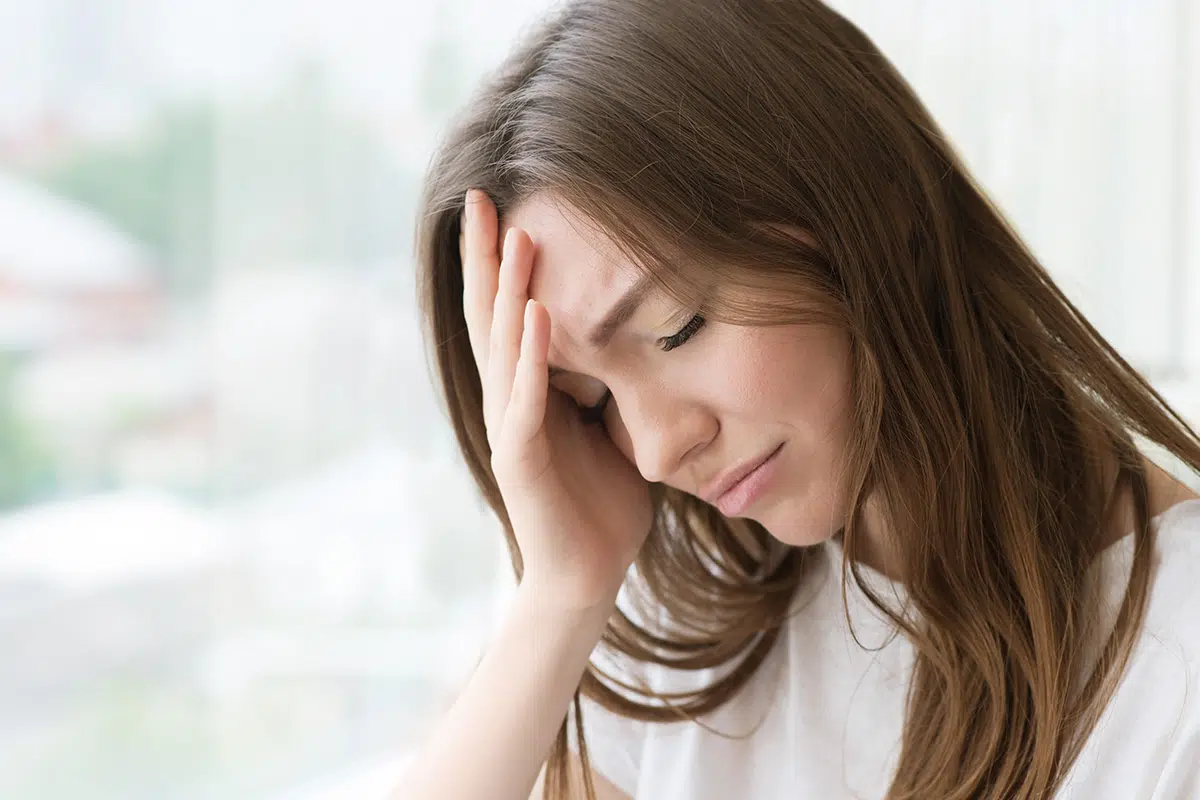 Allergies, a common health condition affecting millions of people worldwide, are notorious for causing a myriad of physical symptoms. These symptoms are often easily recognized and include itchy eyes, a runny nose, and bouts of sneezing.
However, there is a less recognized, yet equally debilitating symptom that can significantly impact a person's daily life – fatigue. Allergy fatigue is not just simply feeling tired, but a profound exhaustion that can interfere with everyday tasks, mental health, and overall quality of life.
What is Allergy Fatigue?
Allergy fatigue, a common complaint among people with allergies, is an intense sense of tiredness and lack of energy often associated with the body's reaction to allergens. This feeling of exhaustion is not merely a result of poor sleep quality due to common allergy symptoms. It's also a direct consequence of the body's immune response to common allergens, which can be anything from dust mites and pet dander to pollen and certain foods. When the body encounters an allergen, it perceives it as a foreign invader and triggers an immune response to protect the body from invaders.
This immune response involves the production of antibodies known as immunoglobulin E, which bind to the allergen and signal the release of chemicals like histamine from certain cells in the body. Histamine, while crucial in the body's defense mechanism, can lead to inflammation in the nasal tissues and other parts of the body. This bodily inflammation can cause a chain reaction of uncomfortable symptoms, including drowsiness and fatigue.
Causes of Allergy Fatigue
The primary cause of allergy fatigue is the body's immune response to allergens. When the immune system identifies a harmless substance as a threat, it attacks it.
Seasonal allergies can also lead to fatigue due to the body's efforts to fight off allergens, similar to how it fights off viruses. In addition, certain allergy medications, particularly antihistamines, can induce drowsiness and affect sleep quality, contributing to fatigue.
Symptoms of Allergy Fatigue
Allergy fatigue is characterized by a persistent feeling of tiredness that is not relieved by rest. Along with fatigue, individuals may experience other symptoms that can affect their daily life and overall well-being.
Brain Fog
One of the prevalent symptoms linked with allergy fatigue is a condition often referred to as brain fog. Brain fog, a term used to describe feelings of confusion, forgetfulness, and a lack of focus, can significantly impact an individual's mental health and daily activities.
This symptom is commonly associated with allergic sinusitis, a condition that inflames the sinuses and can lead to chronic sinusitis if not properly managed. Allergic sinusitis can trigger brain fog due to a decrease in oxygen intake through the nasal passages.
Sleep Apnea
Allergic sinusitis can also lead to more severe conditions such as sleep apnea, which is a sleep disorder characterized by repeated interruptions in breathing during slumber, leading to a lack of sleep.
These interruptions are often caused by blockages in the airway, which can be exacerbated by the inflammation and nasal congestion associated with allergies.
Weak Immune System Response
The body's immune response to allergens, whether it's outdoor allergens like pollen or indoor allergens like dust mites and pet dander, can lead to a weakened immune system over time. This is because the immune system is constantly in a state of high alert.
This constant state of defense can strain the immune system, making it less effective at warding off actual threats such as infections and other health conditions.
Breathing Issues
Allergies, especially severe allergies, can instigate a chain reaction in the body, leading to an allergic response that triggers inflammation.
The inflammation can cause the nasal tissues to swell, leading to nasal congestion. This constant nasal congestion can make it challenging for individuals to breathe properly, leading to a variety of breathing issues and sleep disruption.
These breathing issues can manifest in various degrees, ranging from mild discomfort to severe and potentially life-threatening conditions. As a consequence, the body may experience decreased oxygen levels, leading to feelings of fatigue and a persistent lack of energy.
Other Common Symptoms
In addition to the persistent feeling of tiredness, allergy fatigue can cause several other common symptoms that can significantly disrupt an individual's daily life.
One of the most common symptoms is a runny or stuffy nose, often accompanied by postnasal drip. This can be particularly bothersome, as it can lead to constant nasal congestion and a need for frequent nose blowing. Nasal sprays or a nasal saline rinse can provide short-term relief, but for long-term management, it's important to identify and avoid the allergen causing the reaction.
Diagnosis and Treatment of Allergy Fatigue
If you're experiencing persistent fatigue from allergies, coupled with other common allergy symptoms, it's crucial to consult a healthcare provider.
This fatigue, often referred to as allergy fatigue, can significantly impact your daytime energy levels, activity level, and overall quality of life. It's not just a symptom of allergies but a sign that your body is constantly fighting off what it perceives as foreign invaders, such as allergens.
Identifying the Allergen Source
The first step in the diagnosis of allergy fatigue is identifying the specific allergen causing your annoying symptoms. This typically involves a common allergy test, which may be a skin prick test, blood test, or elimination diet, depending on the suspected allergen.
How to Reduce Exposure to Allergens
Once the allergen has been identified, the next step is to reduce your exposure to it. This may involve various strategies, depending on the allergen. For instance, if you're allergic to dust mites, you may be advised to use allergen-proof bed covers, wash bedding in hot water weekly, and remove carpeting from your bedroom.
Types of Medication to be Used
Various types of medication can be used to manage the symptoms of allergies and reduce fatigue. Antihistamines, which block the action of histamine, can help relieve unpleasant symptoms like sneezing, itching, and nasal congestion.
However, some over-the-counter antihistamines can cause drowsiness, so they should be taken with caution. Decongestants can help relieve nasal congestion, while corticosteroids can help reduce inflammation in the nasal passages. It's important to consult a healthcare professional to determine the most appropriate medication for your specific symptoms and needs.
Allergy Shots
For some individuals, allergy shots, also known as immunotherapy, may be an effective treatment for allergy symptoms. This type of treatment is particularly beneficial for those with various types of allergies including seasonal allergies, food allergies, pet allergies, and dust mite allergies.
Allergy shots work by gradually exposing your body to increasing amounts of the allergen, which can help your immune system become less sensitive to it. This process, known as desensitization, can significantly reduce the severity of your allergic reaction over time.
At Penn Medicine Becker ENT & Allergy, our experts can conduct tests to identify the specific allergens causing your symptoms and recommend the most appropriate treatment options for you. For those looking for an allergy clinic in Pennsylvania, we also serve areas such as Media, Springfield, Havertown, Bryn Mawr, Ardmore, Jenkintown, and Conshohocken. Contact us today to schedule a consultation.