As the seasons change in Pennsylvania, do you find yourself grappling with a runny nose, incessant sneezes, and itchy eyes? You might brush these off as the common cold, but what if these symptoms persist longer than a usual cold? It's likely you're dealing with seasonal allergies, also known as hay fever. However, could it be something else? We're here to help you navigate the world of seasonal allergies in Pennsylvania and understand whether your symptoms are due to hay fever or something else entirely.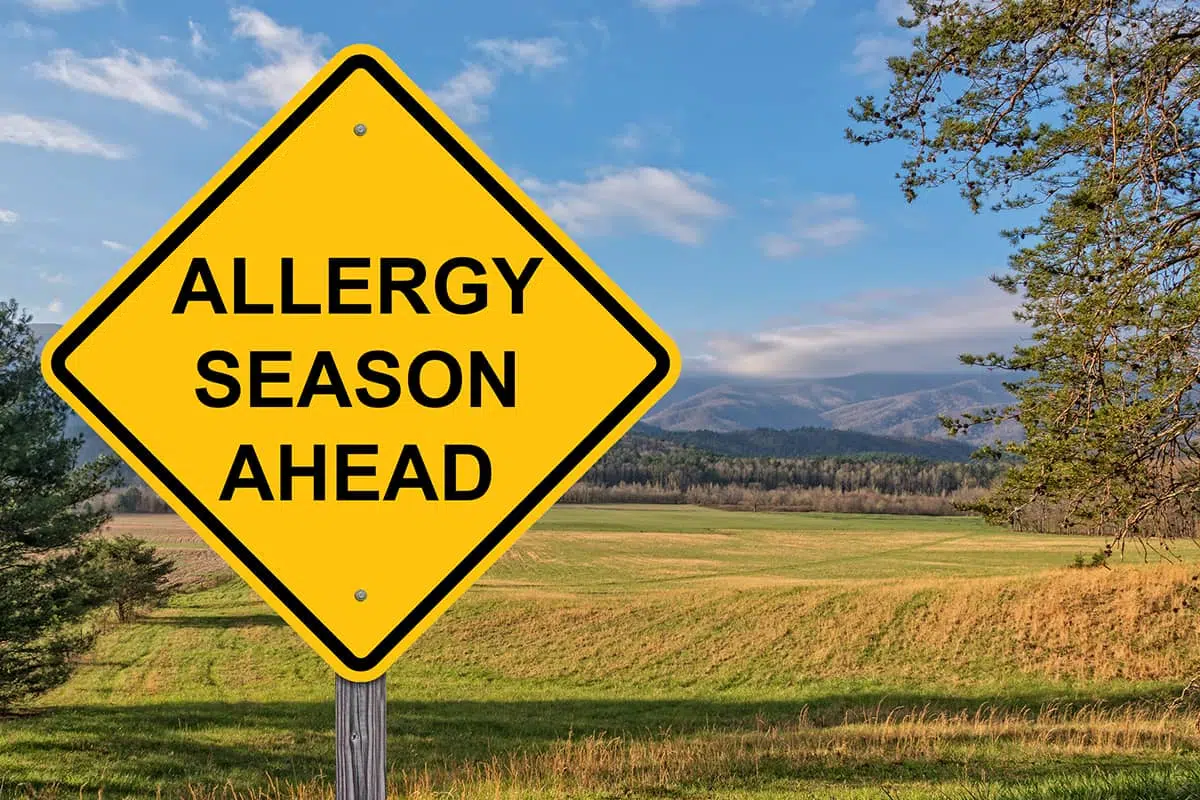 Decoding Seasonal Allergies
Seasonal allergies, in essence, are the immune system's exaggerated response to certain harmless substances or allergens. These allergies manifest at specific times of the year when allergens like pollen are rampant in the air. Imagine your immune system as an overzealous security guard who raises the alarm at the sight of these innocent allergens, causing you the discomfort of an allergic reaction.
Identifying Common Allergy Triggers in Pennsylvania
In Pennsylvania, the culprits triggering these allergies are primarily tree pollens in the spring, grass pollens in late spring and early summer, and weed pollens, particularly ragweed, in the fall. Indoor seasonal allergens like pet dander and dust mites, although present all year round, could also be triggered, causing allergic reactions at any time.
Distinguishing Between Hay Fever and Other Allergies
Hay fever, or allergic rhinitis, is a common type of seasonal allergy, usually triggered by outdoor allergens like pollen. But is what you're experiencing actually hay fever or another form of allergy, say, to pet dander or mold? The key to deciphering this lies in understanding your symptoms and their timing and consulting with an allergy specialist for a proper diagnosis.
Recognizing Seasonal Allergy Symptoms
Symptoms can include:
Nasal congestion
Itchy or watery eyes
Sneezing
Itchy throat and/or mouth
Headache
If you ever feel like you're stuck in a constant cycle of having a cold, especially during a particular season, then it's likely you're dealing with seasonal allergies.
Allergy symptoms may vary from person to person and can be triggered by different allergens depending on the season
Understanding Over-the-counter Allergy Medications
Various over-the-counter allergy medications are available that can help manage your symptoms. These include oral antihistamines, decongestants, and corticosteroid nasal sprays. For itchy or watery eyes, eye drops or artificial tears can provide some relief. But remember, always use these under the guidance of a healthcare provider.
The Importance of Professional Allergy Testing
Professional allergy testing, including skin tests, blood tests, and even allergen challenges, can help your healthcare provider identify what's causing your allergic response. Consider these tests as detectives gathering clues to solve the mystery of your allergies!
A Closer Look at Allergen Immunotherapy
Allergen immunotherapy, including allergy shots and sublingual (under the tongue) tablets, can help reduce sensitivity to allergens over time. Think of it like slowly training your immune system to become less reactive to allergens.
Best Practices for Managing Indoor Allergens
To control indoor allergens, regular cleaning, using air purifiers, and, if necessary, limiting contact with pets can make a significant difference. It's all about making your home a safe haven from allergens.
In addition to regular cleaning and using air purifiers, it is also important to identify potential sources of indoor allergens and take the necessary steps to avoid them. For example, if you have pets, it might be best to keep them out of certain rooms or areas in your home. Additionally, it is important to ensure that any fabrics used in your home are hypoallergenic and wash all bedding regularly. Lastly, keeping windows closed when pollen levels are highest can help limit the amount of outdoor allergens that get inside your home.
Coping with Outdoor Allergens
Managing outdoor allergens can involve tracking local pollen counts and planning your outdoor activities when these counts are low. Using air conditioning in your car and home can also help filter out pollen allergens.
The Role of Air Conditioning in Allergy Management
Air conditioning is more than just a luxury to beat the heat; it can filter out pollens and other airborne allergens, providing you some relief from allergic reactions. But it's crucial to clean those air filters regularly!
What Can a Healthcare Provider Do?
A healthcare provider, such as a board-certified allergist or a nurse practitioner, can help you in your fight against allergies. They can diagnose your allergies, guide you on managing triggers, and prescribe medication or allergy shots if needed.
A healthcare provider can also provide you with lifestyle and dietary recommendations to help reduce your allergy symptoms. For example, they may suggest avoiding certain foods that can be potential allergens, such as dairy or wheat. They may also recommend reducing stress levels to help reduce the severity of your symptoms. Lastly, they can recommend other treatment plans, such as acupuncture or acupressure, that may provide additional relief from allergy symptoms.
Consider them your allies in your battle against allergies!
Lifestyle Adjustments for Allergy Seasons
Surviving allergy seasons can require some lifestyle adjustments. These could include wearing sunglasses outdoors, keeping windows closed, washing clothes and showering after being outdoors, and staying well-hydrated. It's about learning to live harmoniously with allergens without letting them disrupt your life.
Surviving the Allergy Season: Conclusion
Seasonal allergies in Pennsylvania can pose a challenge for residents living in nearby cities such as Glenside, Ardmore, Kensington, Plymouth Meeting, and Springfield. However, understanding your triggers, managing your exposure to allergens, and seeking appropriate medical care can help you find relief. Remember, you may not control the seasons, but you can control how you handle them!
Frequently Asked Questions (FAQs)