Understanding Asthma Attacks in Children
Asthma is a common chronic respiratory condition that affects millions of children worldwide. It is characterized by inflammation and narrowing of the airways, leading to difficulty in breathing. Asthma attacks can be frightening and potentially dangerous, especially for young children who may not be able to communicate their symptoms effectively.
Penn Medicine Becker ENT & Allergy offers a team of specialists that can combat common asthma triggers and help manage symptoms for your child. This article aims to provide an overview of asthma, its symptoms, common causes of asthma attacks in children, and how to recognize the signs of an asthma attack.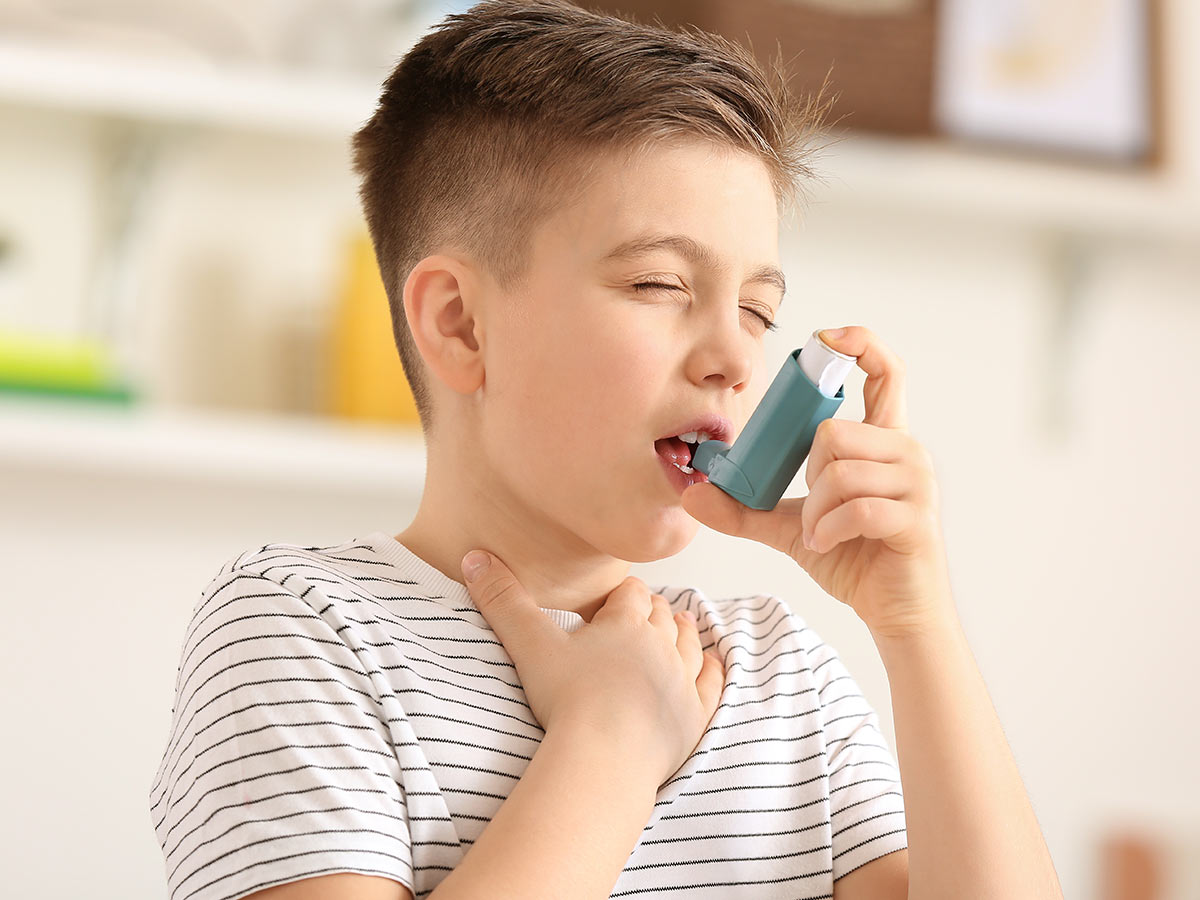 Understanding Asthma and its Symptoms
Asthma is a chronic inflammatory disease of the airways that causes difficulty in breathing. It occurs when the lining of the airways becomes inflamed and swollen, causing the muscles around the airways to tighten and produce excess mucus. This results in a narrowing of the airways, making it difficult for air to pass in and out of the lungs.
Symptoms of asthma in children can vary from mild to severe and may include:
Wheezing (a high-pitched whistling sound when breathing)
Chest tightness
Coughing, especially at night or during exercise
Rapid breathing
Fatigue due to difficulty in breathing
It is essential to recognize these symptoms and seek medical advice if your child is experiencing any of them, as early diagnosis and treatment can help manage asthma effectively.
Common Causes of Asthma Attacks in Children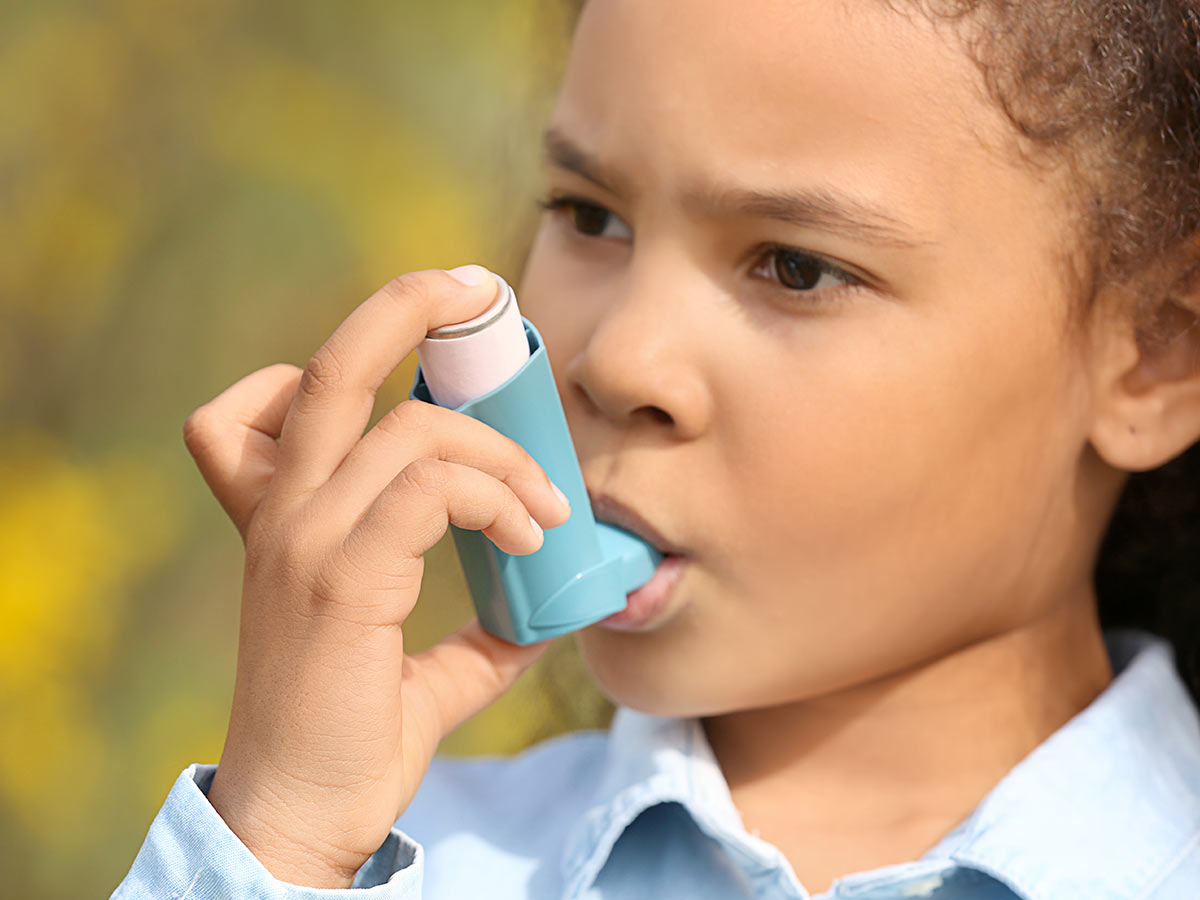 Asthma attacks in children can be triggered by various factors, including allergens, irritants, infections, and physical activity. Understanding these triggers can help parents and caregivers manage a child's asthma more effectively.
Allergens: Asthma attacks in children can be triggered by pollen, mold, pet dander, and dust mites, which cause airway inflammation.
Irritants: Tobacco smoke, air pollution, and strong odors can trigger asthma attacks by inflaming and constricting airways.
Infections: Respiratory infections can trigger asthma; monitor your child's health and seek medical advice if needed.
Physical activity: Exercise-induced asthma occurs during/after exercise; encourage activity while monitoring symptoms and adjusting asthma management.
Emotional factors: Strong emotions can trigger asthma; help children manage emotions and provide a supportive environment to reduce risks.
Recognizing the Signs of an Asthma Attack
An asthma attack can occur suddenly, and it is crucial to recognize the signs and symptoms to provide prompt and appropriate care. Some common signs of an asthma attack in children include:
Increased wheezing or coughing
Rapid or shallow breathing
Difficulty speaking or eating due to shortness of breath
Flaring nostrils or chest retractions (when the skin between the ribs or around the neck pulls in during breathing)
Cyanosis (bluish or grayish color of the lips, face, or fingernails due to low oxygen levels)
If you notice any of these signs in your child, it is essential to follow their asthma action plan and seek medical help if necessary. Early intervention can help prevent severe asthma attacks and reduce the risk of complications.
Treatment Options for Managing Asthma Attacks
When an asthma attack occurs, it is essential to follow your child's asthma action plan, which should be developed in consultation with their healthcare provider. This plan will outline the steps to take during an asthma attack and may include the following treatment options:
Quick-relief medications: Also known as rescue medications, these include short-acting bronchodilators such as albuterol, which help to relax the muscles around the airways and provide immediate relief from asthma symptoms. Ensure that your child always has their quick-relief inhaler with them and knows how to use it correctly.
Inhaled corticosteroids: These medications help to reduce inflammation in the airways and may be prescribed for daily use to prevent asthma symptoms and attacks. It is essential to follow the prescribed dosage and schedule for these medications to ensure their effectiveness.
Oral corticosteroids: In severe asthma attacks, oral corticosteroids may be prescribed to reduce inflammation quickly. These medications should only be used under the guidance of a healthcare professional and for a short period, as they can have side effects if used for an extended time.
Oxygen therapy: In some cases, supplemental oxygen may be required to help your child maintain adequate oxygen levels during an asthma attack. This treatment should be administered by a healthcare professional.
It is crucial to monitor your child's symptoms closely during an asthma attack and seek emergency medical help if their condition does not improve or worsens despite using their quick-relief medication.
Preventing Future Asthma Attacks
Preventing future asthma attacks is an essential aspect of managing your child's asthma. Some strategies to help reduce the risk of asthma attacks include:
Identifying and avoiding triggers: Keep track of your child's asthma triggers and take steps to minimize their exposure to these factors. This may involve allergen-proof bedding, regular cleaning to reduce dust mites, or using air purifiers to improve indoor air quality.
Adhering to the asthma management plan: Ensure that your child follows their prescribed asthma management plan, including taking their medications as directed and attending regular check-ups with their healthcare provider.
Monitoring symptoms: Keep a close eye on your child's asthma symptoms and make note of any changes or worsening. This information can help your healthcare provider adjust your child's treatment plan if necessary.
Teaching proper inhaler technique: Ensure that your child knows how to use their inhaler correctly and encourage them to practice regularly. Proper inhaler technique is crucial for effective asthma management.
Encouraging a healthy lifestyle: A balanced diet, regular exercise, and adequate sleep can all contribute to better asthma control. Encourage your child to adopt healthy habits and support them in maintaining these behaviors.
Understanding the Types of Asthma Medications
Asthma medications can be categorized into two main groups: long-term control medications and quick-relief medications. Long-term control medications are used daily to prevent asthma symptoms and attacks, while quick-relief medications are used to provide immediate relief during an asthma attack. Some common types of asthma medications include:
Inhaled corticosteroids
Long-acting bronchodilators
Leukotriene modifiers
Short-acting bronchodilators
It is essential to discuss your child's asthma medication options with their healthcare provider and ensure that they are using the appropriate medications to manage their asthma effectively.
Lifestyle Tips to Help Manage Asthma Symptoms
In addition to following your child's asthma management plan and taking prescribed medications, incorporating certain lifestyle changes can further help in managing their asthma symptoms. To support your child's asthma management, encourage regular physical activity with guidance from a healthcare provider, help them maintain a healthy weight through a balanced diet, ensure a smoke-free environment, teach relaxation techniques to manage stress, and promote good sleep hygiene with a regular schedule and sleep-friendly environment.
Seeking Professional Help for Severe Asthma Attacks
If your child experiences a severe asthma attack, it is crucial to seek immediate medical attention. Signs of a severe asthma attack may include:
Difficulty speaking in full sentences due to shortness of breath
Rapid breathing and increased heart rate
Severe chest tightness or pain
Cyanosis (bluish coloration of the lips or face)
No improvement or worsening symptoms after using quick-relief medication
In such cases, do not hesitate to call emergency services or visit the nearest emergency room. Prompt medical intervention can help prevent complications and ensure your child receives the appropriate treatment. To potentially avoid severe asthma attacks in the future, consider consulting with an ENT specialist today.