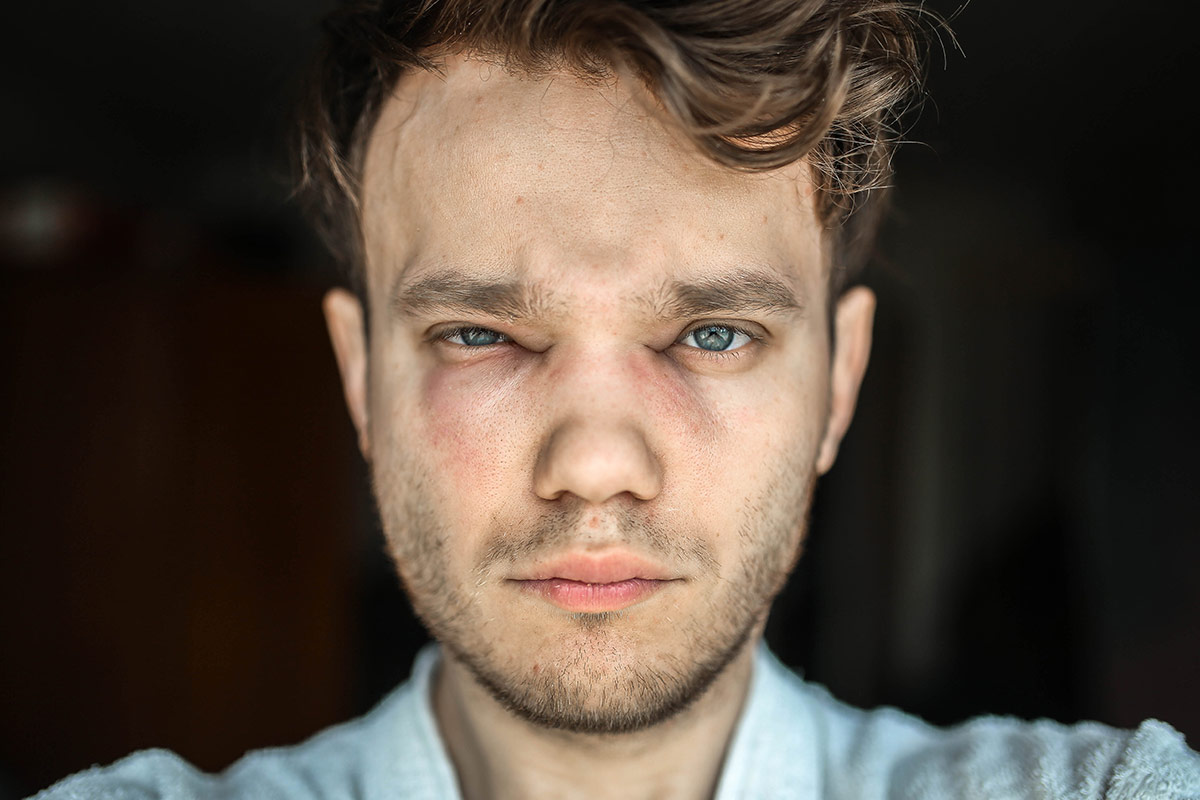 Angiotensin-converting enzyme (ACE) inhibitors, commonly known as ACE inhibitors, are a class of medications widely used to treat various health conditions.
However, they can cause angioedema, a serious side effect characterized by the localized swelling of the deep dermis, subcutaneous, or submucosal tissue. Around 0.1%–0.7% of patients who are undergoing ACE inhibitor therapy are estimated to experience Angioedema. ACEI is a common cause worldwide for patients arriving at the emergency department with angioedema.
This post aims to provide an in-depth understanding of why ACE inhibitors cause angioedema while covering the mechanisms involved in angiotensin-converting enzyme inhibitor-induced angioedema.
What are ACE Inhibitors?
Angiotensin-converting enzyme inhibitors are a category of medications that have a significant role in the medical field, particularly in treating high blood pressure, also known as hypertension and heart failure.
They function by inhibiting the activity of the angiotensin-converting enzyme, a critical enzyme in the renin-angiotensin system. This system regulates blood pressure and fluid balance within the body, making it a key target for antihypertensive medications.
Common Uses of ACE Inhibitors in Medical Treatment
The primary use of ACE inhibitors, a class of drugs that includes angiotensin-converting enzyme inhibitors, is to manage high blood pressure, a prevalent condition that affects millions of people worldwide.
These are common prescription medications for patients with various heart conditions, including congestive heart failure, hypertensive heart disease, and coronary artery disease.
Heart failure teams and primary care doctors often recommend them as an effective treatment to reduce strain on the heart, slow down the heart rate, and prevent severe episodes such as heart attacks and death from heart failure.
In addition to their cardiovascular benefits, ACE inhibitors may also be prescribed to treat kidney disease or diabetes mellitus. This is because the kidneys are often adversely affected in these patients, leading to a form of kidney disease known as diabetic nephropathy.
Why Do ACE Inhibitors Cause Angioedema?
ACE inhibitors can, unfortunately, lead to a serious side effect known as angioedema. This condition is characterized by rapid skin swelling, mucous membranes, and submandibular tissues.
It's a form of bradykinin-mediated angioedema that can occur without the presence of urticaria, a type of skin rash. The development of angioedema from ACE inhibitors results from the medication's impact on a peptide called bradykinin.
ACE inhibitors block the degradation of bradykinin, leading to its accumulation in the body. This build-up of bradykinin in tissues, a phenomenon also known as ACE-I-induced angioedema triggers vasodilation, or the widening of blood vessels. This process, in turn, leads to fluid extravasation into deep tissues, which causes swelling.
Mechanism of Action
The mechanism of action of ACE inhibitors involves the role of the angiotensin-converting enzyme in the production of angiotensin II and the degradation of bradykinin.
Vasodilation and Blood Pressure Regulation
Angiotensin-converting enzyme inhibitors, or ACE inhibitors as they are more commonly known, function by blocking the conversion of angiotensin I to angiotensin II.
Angiotensin II is a potent vasoconstrictor, meaning it can narrow the blood vessels, thereby increasing blood pressure.
This is a critical process in the body's regulation of blood pressure, as well as the regulation of fluid balance.
Accumulation of Bradykinin
Bradykinin, a potent vasodilator, increases vascular permeability, leading to fluid extravasation into the deep tissues, including the submandibular tissues and submucosal layers.
This form of angioedema, known as ACE inhibitor-related angioedema or angiotensin-converting enzyme inhibitor-induced angioedema, is distinct from other types of angioedema such as hereditary angioedema, idiopathic angioedema, or histamine-mediated angioedema.
Unlike these other forms, ACE-I-induced angioedema is bradykinin-mediated angioedema, which is an angioedema without urticaria, a characteristic feature of histamine-driven allergic reactions.
Bradykinin and Angioedema
The accumulation of bradykinin in the body can lead to angioedema. This condition is characterized by localized swelling of the deep dermis, subcutaneous, or submucosal tissue caused by the vascular extravasation of fluid into the interstitium.
The body's most commonly affected areas include the face, tongue, lips, throat, and in severe cases, the airways, leading to potential airway compromise.
Risk Factors for Angioedema
While any individual taking ACE inhibitors can develop angioedema, certain factors increase the risk.
Studies have shown that individuals of African descent, particularly African Americans, are at a higher risk for developing ACE inhibitor-induced angioedema. This risk is also elevated in women, smokers, and people over the age of 65.
In addition to these demographic factors, certain medical conditions and histories can also increase the likelihood of experiencing episodes of angioedema. Similarly, a history of drug rash or adverse drug reactions can heighten the risk.
For instance, a history of angioedema, whether it be hereditary angioedema, idiopathic angioedema, or drug-induced angioedema, can predispose an individual to ACE inhibitor-associated angioedema.
Seasonal allergies, which can trigger hypersensitivity reactions, can also contribute to the risk. Interestingly, the incidence of angioedema among patients with diabetes mellitus is significantly decreased, suggesting a protective effect against ACE inhibitor-induced angioedema in this population.
Managing Angioedema
Angioedema, specifically ACE inhibitor-induced angioedema, is a serious side effect that can lead to adverse reactions and requires immediate medical attention. Characteristics of Angioedema associated with ACE inhibitors are rapid skin swelling, abdominal pain, mucosa, and submucosal tissues. The swelling can occur in various body parts, but it is particularly concerning when it affects the throat or tongue.
This is because the swelling from ACE inhibitor-related angioedema among users can lead to airway swelling, making breathing difficult and potentially causing a life-threatening situation. In severe episodes of angioedema, the swelling can progress to the upper airway, leading to upper airway obstruction.
Upper airway obstruction is a critical situation that requires immediate intervention, often in the form of emergency airway management. In such cases, the patient may need a breathing tube to maintain an open airway. In severe cases, patients may need to be admitted to the emergency department of the closest hospital and may need to discontinue ACE inhibitors. 
Alternative Medication Options
If you've experienced an episode of angioedema, specifically ACE inhibitor angioedema, while taking an ACE inhibitor, your primary care doctor or heart failure team may recommend an alternative class of medication.
This alternative type of medication is known as angiotensin receptor blockers (ARBs). ARBs, like ACE inhibitors, are common blood pressure medications and are often used to treat hypertensive heart disease and congestive heart failure.
However, they function differently from ACE inhibitors and do not increase bradykinin levels in the tissues, thereby significantly reducing the risk for angioedema, including severe episodes that may require hospitalization or emergency department visits.
For patients with ACE inhibitor-related angioedema, ask your doctor about antihistamines as they are considered the standard acute treatment. Remember to communicate with your doctor about your medical history as this can help you avoid hospitalization for Angioedema.
If the swelling of your ACE inhibitor-induced angioedema is serious, contact emergency services immediately. If you're looking for a clinic in Mt. Laurel, NJ, to help with mild episodes before they become more serious, please contact us today and schedule a consultation. Our Mt. Laurel clinic also serves the areas of Moorestown, Willingboro, Medford, and Palmyra.