ENT DOCTOR VOORHEES, NJ (Evesham Rd) – Serving Marlton, NJ
How to reach us
Address and hours of operation
Address
1605 E Evesham Rd Suite 201
Voorhees Township, NJ 08043
Phone: (856) 565-2900
Fax: 856-565-2901
Hours of operation
| | |
| --- | --- |
| Monday | 8:00 AM – 5:00 PM |
| Tuesday | 8:00 AM – 5:00 PM |
| Wednesday | 8:00 AM – 5:00 PM |
| Thursday | 8:00 AM – 5:00 PM |
| Friday | 8:00 AM – 5:00 PM |
| Saturday | Closed |
| Sunday | Closed |
ENT Services at Penn Medicine Becker ENT and Allergy in Voorhees, NJ
Penn Medicine Becker ENT and Allergy specialize in:
At Penn Medicine Becker ENT & Allergy in Voorhees, we offer a wide range of services under one roof. Our Allergist ENT specialists offer advanced treatments ranging from medications to surgery, while our audiologists diagnose and treat hearing loss and our allergists work with patients who want to control their uncomfortable symptoms.
In many cases, patients can benefit from multiple services at our office. Some of the services we offer include:
ENT Specialist Services
Our ear, nose, and throat physicians help patients with all kinds of issues, including sinusitis, breathing problems, GERD, balance disorders, and more. Our talented team includes board-certified head & neck surgeons who can offer effective procedures such as balloon sinuplasty and sinus surgery.
Generally, the diagnostic process starts with a consultation to determine the problem and its likely cause. Our ENT specialists often collaborate with other members of the team to treat hearing and balance problems, speech concerns, and sinus problems relating to allergies. Comprehensive and seamless care is our goal.
People often begin to notice signs of hearing loss or tinnitus as they age or if they are continually exposed to loud noises. Over time, hearing loss can limit a person's activities and affect their relationships. Penn Medicine Becker ENT & Allergy's audiology team is renowned for their ability to help people cope with hearing loss and regain their quality of life.
Our audiologists start by administering a hearing test to determine how much loss has occurred. There are different types of hearing loss, depending on where the damage to the system has occurred (in the ears or in the brain), and our team pinpoints the root cause of each patient's hearing loss before developing a plan to treat and/or cope with hearing loss. Many patients are fitted with hearing aids or similar devices and immediately notice an improvement in their daily lives.
Allergies are an immunologic response to specific substances, such as pollen, animal dander, dust mites, insect stings, and certain foods. While these substances are harmless, the body's immune system can perceive them as threats and react, causing symptoms that can range from harmless to life-threatening.
Some allergens are more common than others, but a person can be allergic to almost anything. Our allergists work with patients to understand what substances cause their allergic reactions so that a treatment and management plan can be formulated. Each patient has different needs, and our allergists work to find the best options for a person's unique lifestyle.
For some allergens, avoidance and management are the best long-term solutions available. Medications for controlling symptoms and even reversing anaphylaxis in an emergency are often the first line of defense in addition to management.
People with seasonal allergies who have respiratory symptoms often choose to undergo immunotherapy with the Becker allergy team. This involves shots or drops administered on a regular basis, gradually exposing the patient to larger quantities of a specific allergen in the hopes of reducing the body's reaction to it.
Breathing problems can cause snoring and other sleep disorders, such as sleep apnea. While snoring might not seem harmful aside from being annoying to those sleeping in close proximity, it can be associated with other health problems.
Our ENT experts offer diagnostics and treatment for sleep disorders like sleep apnea, which can lead to a number of different serious health concerns if left untreated. Patients who are diagnosed with sleep apnea may require treatment with a breathing machine (CPAP) to ensure that they don't stop breathing during the night, or might even benefit from surgery.
The ear, nose, and throat systems are all interconnected, and those who suffer from swallowing disorders and speech problems can benefit from diagnostic and treatment services at Penn Medicine Becker ENT & Allergy in Voorhees. Our speech-language pathologists and ENT physicians may work together to help patients with dysphagia and speech difficulties.
Children's ENT, allergy, speech, and hearing needs are typically different from adults'. Some children are born with hearing problems or have developmental delays in their speech. Childhood allergies are common, as are problems that are rarely seen in adults, like ear infections.
Children require specialized, compassionate care for these kinds of concerns, and the staff at Penn Medicine Becker ENT & Allergy provide top-notch services for families. Our specialists walk parents through each step of the process and help kids feel as safe and comfortable as possible while receiving treatment at our office.
Directions
Get directions to this location on Google Maps
Out-of-town patients often travel to Penn Medicine Becker ENT & Allergy in Voorhees for the exceptional care our specialists provide. There are lots to do in the area for visitors and locals alike, including many beautiful parks and nearby wildlife refuges, water parks, miniature golf, farmer's markets, and more. Voorhees is a great place to live, work, and visit, with close proximity to major cities but at a more relaxed pace of life.
Directions from Woodford Cedar Run Wildlife Refuge
Head northeast on Sawmill Rd toward Bortons Rd (0.3 mi)
Turn right onto Bortons Rd (377 ft)
Bortons Rd turns left and becomes W Centennial Dr (1.9 mi)
Turn right onto Hopewell Rd (0.5 mi)
Continue onto Tomlinson Mill Rd (0.6 mi)
Continue onto Taunton Lake Rd (1.6 mi)
Continue onto Marlton Pkwy (1.6 mi)
Continue onto Evesham Rd (3.1 mi)
Turn left (230 ft)
Directions from Philadelphia International Airport
Head east on Industrial Hwy (499 ft)
Continue straight to stay on Industrial Hwy (0.3 mi)
Slight left onto Garage Access Rd (0.8 mi)
Use the 2nd from the left lane to turn slightly left to stay on Garage Access Rd toward I-95 N (0.1 mi)
Take the ramp to I-95 N (0.7 mi)
Keep left, merge onto I-95 N (0.5 mi)
Take I-95 N (4.5 mi)
Take exit 19 toward I-76 (0.5 mi)
Keep right, merge onto I-76 (4.5 mi)
Take exit 1B for I-295 toward NJTP/Trenton (0.4 mi)
Continue onto I-295 N (5.0 mi)
Take exit 32 toward Voorhees/Gibbsboro (0.2 mi)
Merge onto Haddonfield-Berlin Rd (1.7 mi)
Turn left onto E Evesham Rd (0.6 mi)
Turn right (230 ft)
Directions from Marlton, NJ
Head east on E Main St toward Community Ave
Take S Maple Ave to NJ-73 S
Turn right onto Community Ave
Turn right onto Oak Ave
Turn left onto S Maple Ave
Turn right onto Centre Blvd
Drive from Evesham Rd to Camden County
Use the left 2 lanes to turn sharply left onto NJ-73 S
Keep left to continue on NJ-73
Turn right onto Evesham Rd
Turn left
ABOUT US
New Jersey's most trusted source for comprehensive ear, nose, and throat (ENT) care.
Penn Medicine Becker ENT and Allergy physicians are leading experts in their fields and utilize cutting-edge technology to ensure optimal results. The group of NJ and PA board-certified physicians and surgeons are well-respected in the academic community. They have authored multiple textbooks, over 100 scientific publications, and are guest editors and scientific reviewers for over 20 ENT journals and publications. Their books are available in numerous languages, which enable doctors around the world to benefit from their extensive knowledge. Becker ENT and Allergy physicians are also associated with the highly-respected Thomas Jefferson University Hospital in Philadelphia, PA.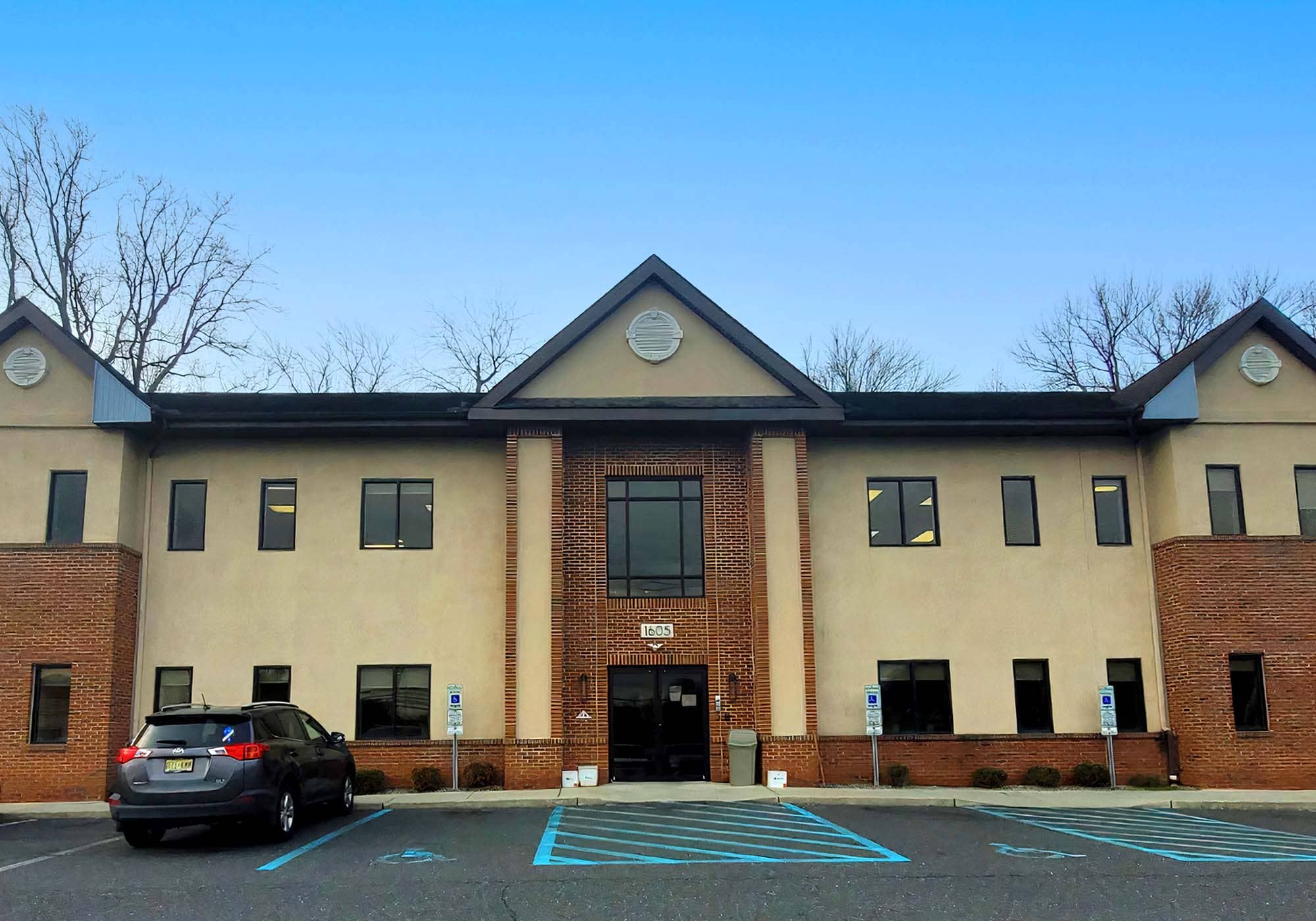 Our Team
Elite medical professionals in Voorhees, NJ
Penn Medicine Becker ENT and Allergy board-certified otolaryngologists and ENT specialists are highly-respected in their fields. Schedule an ENT doctor visit if you are experiencing ear, nose, or throat issues of any kind.
Specialty-Trained Audiologist Team
The specialty-trained audiologists at Penn Medicine Becker ENT and Allergy in Voorhees, NJ, provide comprehensive care for the diagnosis, treatment, and prevention of hearing loss.
Speech-Language Pathologist Team
Everyone deserves a voice. Penn Medicine Becker ENT and Allergy speech-language pathologists in Voorhees, NJ, evaluate and treat speech and language problems in adults and children.
Nurse Practitioner Team
Penn Medicine Becker ENT and Allergy in Voorhees, NJ, prioritize each patient. Becker ENT board-certified nurse practitioners play an integral role in providing high-quality care and routine diagnostics.
Testimonials
Real People, Real Results
Contact Us Today
If you are looking for ENT, allergy, or audiology services for your family, our highly-trained specialists can help. Call Penn Medicine Becker ENT & Allergy in Voorhees at 856-565-2900 and schedule an appointment so you can resolve your symptoms and feel better.
ENT Services and Treatments FAQs
Why Choose Penn Medicine Becker ENT & Allergy?
If you're dealing with an ENT or allergy problem that impacts your ability to be happy and productive, then it's important to find a doctor you can trust to help you. Penn Medicine Becker ENT & Allergy was founded by board-certified surgeon Dr. Daniel Becker, an expert in rhinoplasty and ear, nose, and throat disorders. The team across all locations boasts extensive credentials and experience. 
Getting relief from certain health problems sometimes means working with an ENT and another specialist in tandem. Our team members will help to ensure that the diagnostic process and treatment plan are as seamless as possible. This gives you peace of mind and the quickest, most effective results for your health concerns.
How Can I Find a top-rated Ear, Nose, and Throat Specialist in Marlton, NJ?
To help you find the right ENT doctor in Marlton, we've included information about each doctor's practice, office hours, location, specialties, and contact info. Penn Medicine Becker ENT and Allergy is dedicated to the greater community, each team member provides compassionate care that leaves an impression long after the patient leaves the office. Becker team physicians are elite ear, nose, and throat doctors who treat each patient with compassion and kindness.