Allergies are a common medical condition in which the body's immune system overreacts to a normally harmless substance, such as food, grass, dust or animal dander. This reaction causes an allergic reaction, meaning the body releases histamine and other chemicals that can lead to symptoms like sneezing, hives or breathing difficulties. Allergic reactions can range from mild to severe and even life-threatening; therefore, those who suffer from allergies must take precautions when traveling.
The first step is identifying the foods that are safe for travel. An allergist can provide information on which foods should be avoided and what safe alternatives can be used during travel. It is also important to inform the flight crew of any allergies so they can help create a safe environment while in flight. Additionally, allergy medications should be taken before flights and packed in carry-on luggage in case of an emergency while traveling.
Travel insurance that covers food allergic reactions is also recommended when traveling with allergies. The policy should cover accidental cross-contamination if food becomes contaminated with allergen-containing ingredients due to negligence or mislabeling by restaurants or other establishments while abroad.
Preparation for Air Travel with Allergies
Traveling with allergies can be stressful, but with the right preparation and medical care, it is possible to make air travel a safe and enjoyable experience. For those with severe allergies, especially peanut allergies, it is important to inform flight attendants about your condition before takeoff. It may also be helpful to have a translation card or other identification that indicates you have an allergy in case of language barriers while traveling internationally.
When packing for air travel, make sure to choose safe snacks and foods that are free from any allergen triggers. In addition to bringing allergy-safe snacks on board, consider packing medications such as antihistamines in carry-on luggage in case of a bad reaction mid-flight. If traveling during allergy season, having nasal sprays or other medications on hand may help reduce symptoms while in the air.
For those traveling for long periods of time or staying in hotels abroad, look into booking hotels that offer allergy-friendly rooms with hypoallergenic bedding and linens free from dust mites and pet dander. Additionally, researching food establishments ahead of time to identify potential allergen triggers can help ensure a safe dining experience when traveling abroad.
With the right preparations and proper medical care before and during travel, those who suffer from allergies can safely enjoy the air travel experience!
In-Flight Considerations for People with Allergies
In-flight considerations for those with allergies should always include common-sense strategies, like packing favorite snacks that are free from allergens and carrying medication like epinephrine auto-injectors, in case of an allergic reaction. For those with severe food allergies, it is important to plan ahead and bring epinephrine autoinjectors in case of anaphylactic shock, as well as contact information for emergency contacts at home or abroad. Additionally, airlines typically have an allergy policy in place which should be reviewed before takeoff; this policy usually dictates how the flight crew will handle a passenger's allergies during the flight.
When traveling internationally, it is also important to plan ahead for any food allergies by researching the country's language and customs around food safety and labeling. For example, some countries may not label foods that contain common allergens, such as nuts; therefore, it is important to ask restaurant staff about ingredients before ordering a meal. Furthermore, travelers should look into local stores that offer allergen-free snacks they may enjoy while abroad.
Once aboard the plane, passengers should make sure to adjust air conditioning settings so fewer allergens are being circulated through the cabin air if needed. It is also recommended to keep windows closed when possible to reduce exposure to outdoor allergens such as pollen or mold spores. Finally, requesting meals with allergen-free ingredients can help ensure a safe dining experience on the plane.
By following these tips and planning ahead accordingly, those with allergies can feel confident when traveling by air!
Post-Flight Considerations for People with Allergies
Post-flight considerations for a good time.
Post-flight considerations for those with allergies should include safe meal planning and preparation. People with food allergies should plan ahead by researching grocery stores in the area that offer allergen-free options. Additionally, researching food service establishments such as restaurants, cafeterias, or street food vendors can help identify potential allergens before dining out.
Those with seasonal allergies should check the pollen count of the area they are traveling to prior to their arrival. In addition to taking over-the-counter medications such as antihistamines, travelers may benefit from wearing appropriate clothing and ensuring any contact reactions, such as rashes, are treated appropriately.
For those traveling abroad, it is important to research emergency medical services available in case of an anaphylactic reaction while abroad. Additionally, scheduling a morning flight can allow for more time to rest after arriving at your destination and can reduce any discomfort due to allergens during your travels.
Following these travel tips and making sure to plan accordingly will ensure a safe and enjoyable travel experience for people with allergies!
Dealing with Allergies Abroad
When traveling abroad with allergies, it is important to take the necessary precautions that will ensure a safe and enjoyable experience. Before traveling, it is essential to research the common allergens present in the destination country and plan accordingly. Additionally, it is important to have access to an adequate supply of allergy medicines such as antihistamines, epinephrine auto-injectors, and saline spray for symptom relief.
It is also important to be aware of the food options available at your destination and what ingredients are used in local dishes or snacks so you can avoid any potential allergens. If unsure about the ingredients used in a dish, ask the waiter or restaurant staff prior to ordering. Additionally, packing some safe foods from home can help ensure there are allergen-free meals available during your travels.
Once abroad, it is important to monitor any allergy symptoms closely as they may be more severe due to environmental factors such as humidity or pollen counts. If experiencing any symptoms, use your allergy medications as prescribed or seek medical attention if needed.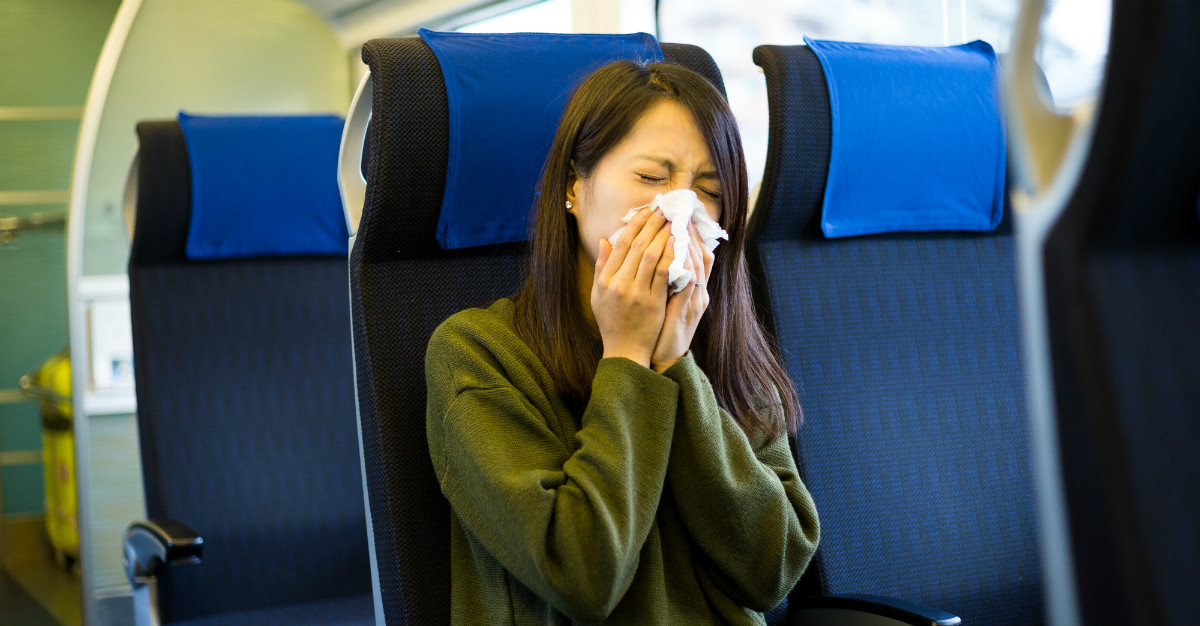 Why Choose Our Specialists?