Do you know those unwelcome days when you just swell up? Hereditary angioedema, or HAE, turns such days into a lifetime scenario for some people. It's a rare but severe genetic condition that causes extreme swelling all over the body, even in uncomfortable spots such as the face, limbs, stomach, and on unlucky days, the throat.
The surprising part is that this fickle disorder comes as an inheritance and is all about a certain protein in our bodies doing it all wrong! Living with this condition is unpredictable and certainly no walk in the park, so it's essential to know how to manage it. Fair warning: there's no cure, but on the bright side, various treatments can help keep it in check.
Understanding Hereditary Angioedema
Hereditary angioedema, quite often shortened to HAE, is a rare but potentially severe genetic disorder typically characterized by episodes of severe swelling. This condition's primary areas affected are often the face, limbs, gastrointestinal tract, and, occasionally, the throat. What essentially sets hereditary angioedema apart is the fact that this disorder is inherited, thus the name. This specific type of angioedema inadvertently results from a deficiency, or sometimes the malfunction, of a particular protein termed a C1-inhibitor protein.
The symptoms of HAE can exhibit themselves in an array of forms, with the most common being attacks of swelling. Some individuals may only experience milder episodes, while others endure harsh instances that completely distort their physical appearance.
Bouts of severe abdominal attacks or pain are another typical symptom. This discomfort arises from the swelling and irritation of the intestinal wall. One of the potentially life-threatening symptoms of hereditary angioedema is airway obstruction caused by swelling in the throat. This is considered a medical emergency and requires immediate attention.
Regrettably, there are no specific triggers for the onset of an angioedema attack. However, research suggests that emotional stress, minor injuries, and certain medications may precipitate an episode. The unpredictability and severity of symptoms make living with hereditary angioedema extraordinarily challenging.
Efforts to manage this disorder primarily focus on preventing and reducing the severity of symptoms by using medication. Sadly, as hereditary angioedema is a genetic disorder, there are no known cures.
Developing Treatment Plans for Hereditary Angioedema
Developing a personalized management plan for Hereditary Angioedema (HAE) is a significant step in treating this rare genetic disorder. Personalized plans accommodate individual variability in genetics, environment, and lifestyle. Therefore, enhancing the effect of interventions and reducing adverse reactions.
Each plan is the beacon in ruling the unpredictable nature of HAE attacks. Patients and medical practitioners should work collaboratively to develop, update, and adhere to a plan that reduces the symptom frequency and severity, thus enhancing the life quality of the patient.
Before establishing such a plan, the healthcare provider comprehensively will take into consideration the patient's attack severity, symptoms, and frequency, besides the potential triggers. The plan should also take into account patient preferences. Active participation of patients in their care is important as it empowers them to make informed decisions about their health based on professional medical advice.
Role of Acute Treatment in Managing HAE Attacks
Put simply, acute treatment is a pivotal component in successfully managing attacks, particularly in the context of Hereditary Angioedema (HAE). The acute treatment steps are usually administered during the early signs of an attack, helping mitigate its severity and duration.
According to the US Hereditary Angioedema Association, an acute attack of HAE should be treated within 1-2 hours of onset. This is to ensure that the body does not undergo a prolonged period of discomfort and distress, which may lead to more severe complications or even death in some cases.
The specific treatment option varies from patient to patient, depending on individual symptoms and the severity of the attack. Some common acute therapies include antifibrinolytic agents, C1-INH replacement therapy, and danazol.
Lifestyle Strategies to Manage HAE
Effective lifestyle management strategies are essential for individuals with Hereditary Angioedema (HAE). While acute treatments can help reduce the severity and duration of attacks, daily life choices are just as important in managing the condition.
1. Recognizing Allergy as Triggers for Hereditary Angioedema
Recognizing allergies as plausible triggers for this condition is fundamental to understanding the role they play. In many cases, allergies seem to instigate attacks in patients with hereditary angioedema.
Angioedema refers to rapid swelling beneath the skin's surface, generally caused by an allergic reaction. The relationship between allergy and hereditary angioedema is multifaceted, yet the most explicit connection is seen during the onset of attacks. These attacks, typically characterized by severe swelling and discomfort, often occur post-exposure to certain allergens. Understanding the link between allergies and HAE attacks is crucial. This knowledge aids in planning and implementing preventive measures and managing symptoms to continue with everyday activities.
With a clear connection between allergy and hereditary angioedema now recognized, health practitioners and sufferers can work towards understanding and managing this condition better. Notably, it can aid in reducing the instances of sudden, severe attacks and better manage the symptoms, thus improving the quality of life for those affected.
Avoiding Allergic Foods
Certain foods can pose allergy risks and may trigger attacks. When you consume these foods, your immune system declares an unnecessary battle. This response leads to an allergic reaction which, in certain severe cases, might result in episodes of hereditary angioedema.
The most common food allergies include eggs, milk, peanuts, tree nuts, soy, wheat, fish, and shellfish. Reactions may vary greatly between individuals and can range from mild symptoms to fatal attacks. Individuals with known allergies must avoid triggering foods as much as possible. Besides, everyone needs to recognize the signs of a severe allergic reaction and know how to respond appropriately.
Remember, while food allergies themselves are not a cause of HAE, they can certainly trigger an attack in individuals who have this condition. In a nutshell:
Common allergic foods: eggs, milk, peanuts, tree nuts, soy, wheat, fish, and shellfish
Signs of severe allergic reaction: trouble breathing, rapid pulse, dizziness, drop in blood pressure
Response to allergic attack: seek professional medical help immediately
Actions for HAE prevention: careful management of diet, recognition of potential triggers, proactive steps to avoid known allergens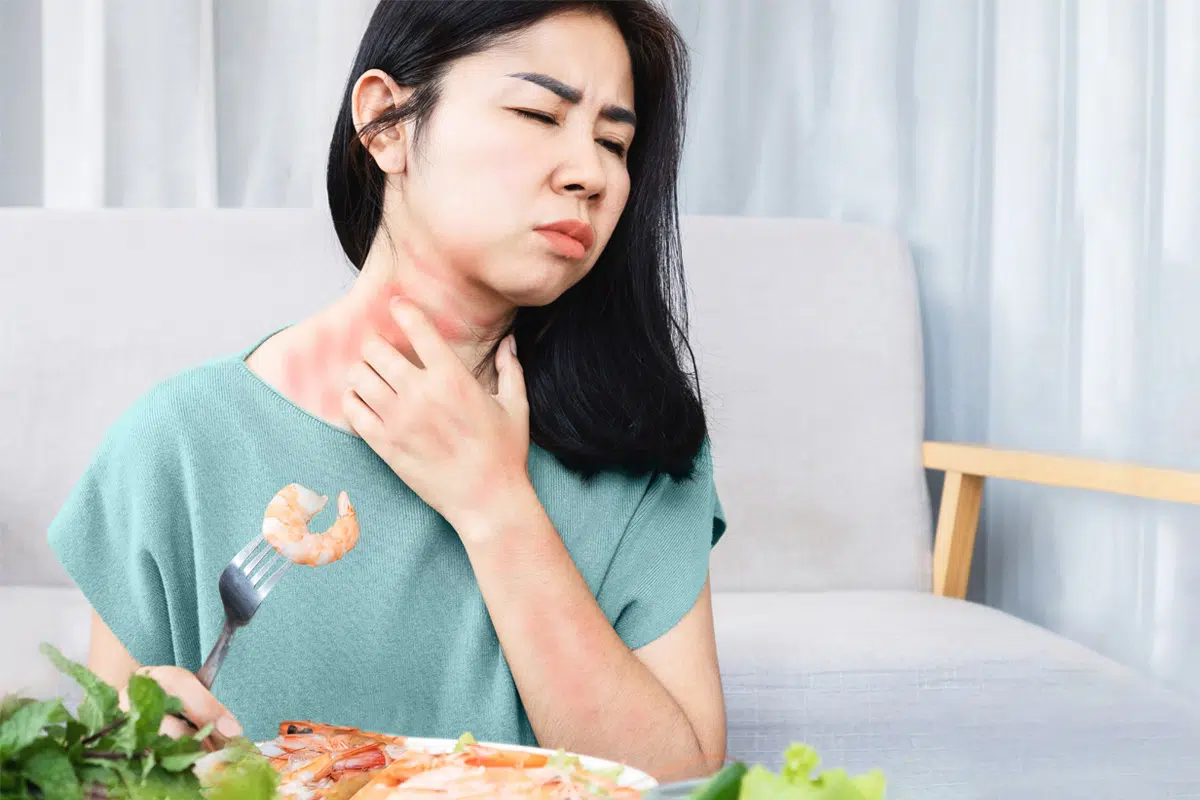 2. Managing Stress
Stress management of hereditary angioedema is a key aspect of the well-being of individuals with this condition. High stress levels could trigger HAE attacks and lead to an exacerbation of symptoms. 
When an individual is under chronic stress, the body reacts by releasing stress hormones, setting off a chain reaction of events. In HAE patients, this could lead to increased production of bradykinin—a substance that causes blood vessels to dilate and leak fluid into surrounding tissues, resulting in localized swelling and discomfort. Managing stress effectively can help regulate the production of these hormones, minimizing the risk of an HAE attack.
Mind-body interventions such as mindfulness, deep breathing exercises, and yoga can be instrumental in managing stress and as preventive therapies.
3. Doing Regular Blood Tests
So, why are blood tests so essential? Simply put, they provide a continuous snapshot of the individual's health, revealing vital markers and changes in the body's function. There's more to the benefits of this procedure. Blood tests, when administered periodically, can track the progress of HAE and determine the effectiveness of the ongoing treatment plan. Such tests can reveal critical information like the angioedema-triggering elements within the bloodstream, and doctors can use this knowledge to devise beneficial strategies.
Importantly, blood level evaluations aren't just reactive, they are also a preventive measure. Regular monitoring of blood can detect early changes, making it possible to proactively address any worsening symptoms.
Blood Pressure and Managing HAE
Maintaining proper blood pressure levels can also play an essential role in managing HAE. Many studies show the potential link between blood pressure and this condition. Specifically, it's well-known that a sudden rise or drop in blood pressure might trigger an angioedema episode. Thus, understanding your blood pressure readings can be a proactive approach to your overall health condition.
Remember to monitor blood pressure regularly, not just for the sake of HAE, but for maintaining your health in the optimum state. A balanced diet, regular exercise, and appropriate medication (when needed) can go a long way to further bolster this aspect of your health.
4. Taking On-demand medication
Access to necessary medication is elemental. Current effective treatments focus on symptom management, preventing and limiting the severity of attacks when they occur. Medication for angioedema may be taken regularly or at the first sign of an attack.
For individuals experiencing acute HAE attacks, on-demand treatments are also available. These are designed to quickly reduce symptoms and prevent them from getting worse. Such treatments should be taken as soon as possible once the attack begins and could include an injection of C1 inhibitors or the administration of antihistamines or corticosteroids. It is important to consult with a doctor about what treatment options are best for you and your condition.
5. Promoting Health and Wellness in HAE
A well-balanced diet, regular exercise, and sufficient rest are three critical aspects of sustaining good health. They increase the resilience of your body systems, thus aiding in better control of HAE symptoms. Specifically, a diet rich in fresh fruits, vegetables, and lean protein helps maintain a healthy weight, thereby reducing the severity of angioedema episodes.
Along with diet, regular physical activity contributes to the overall health. However, it's crucial to also listen to your body and adjust your exercise routine if symptoms flare up. Sleep is equally as important as diet and exercise. A good night's sleep allows the body to rejuvenate, which in turn can aid in reducing the occurrence of angioedema attacks.
6. Informing about the HAE Condition
It is important to be aware of the potential risks of undergoing surgical and dental procedures, as they may trigger a laryngeal attack in those with HAE. As such, it is recommended that individuals with HAE speak to their doctor before undergoing any surgeries or other medical procedures. To further reduce the chances of an attack occurring, prophylactic treatment may be administered before the procedure, which can help reduce the severity and duration of a laryngeal attack should it occur.
Make sure everyone on the medical team, including surgeons and dentists, is aware of the HAE condition so that appropriate precautions can be taken if necessary.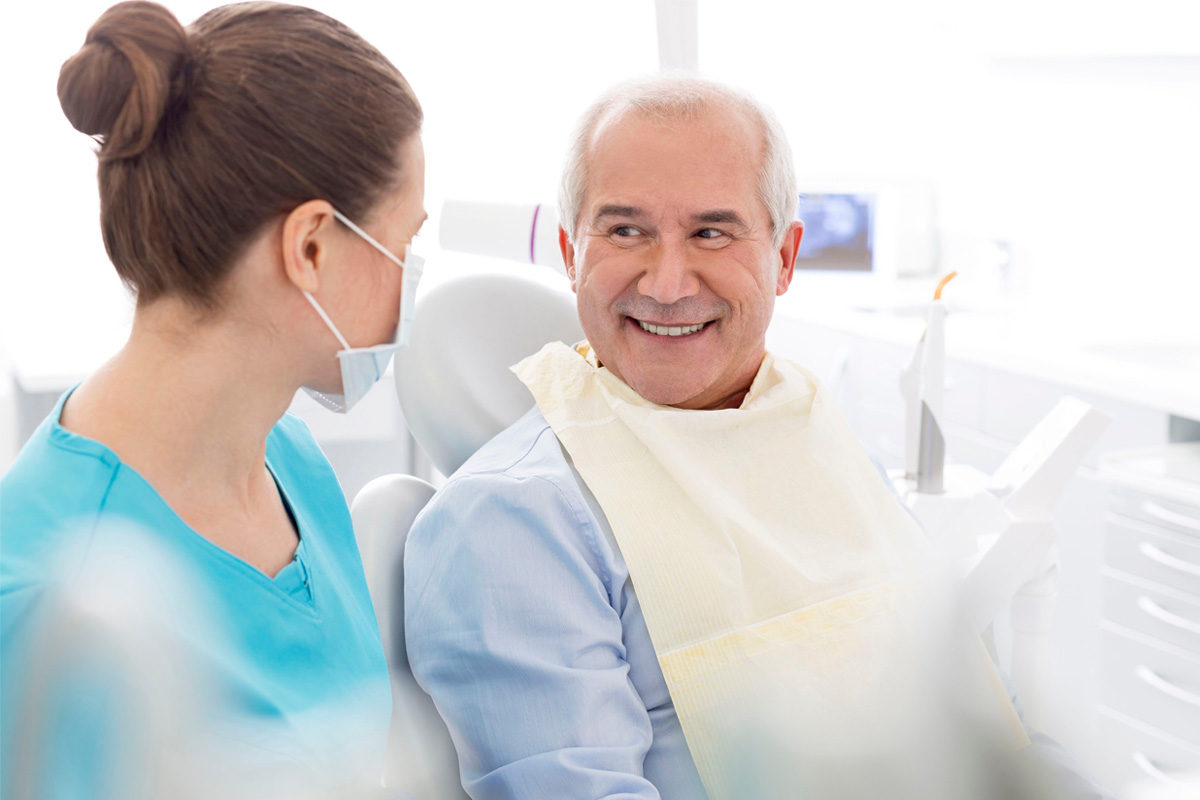 The Benefits of Consulting an Allergy Specialist
In the field of overcoming Hereditary Angioedema (HAE) challenges, an allergy specialist plays a critical role. A HAE attack can be distressful for the person experiencing it. With an experienced doctor by your side, managing these symptoms becomes less daunting.
Offering accurate diagnosis and effective management strategies, a specialist can make a substantial difference. They are well-versed in addressing angioedema though it may appear complex initially. Their capability of spotting early symptoms is exceptionally beneficial. This helps in initiating prompt medical advice and treatment, potentially easing the burden of the condition.
Furthermore, discussing your medical history and concerns with a professional allergist allows them to tailor a suitable course of action specifically for you. Regular visits to your doctor ensure that early signs of hereditary angioedema are caught at the earliest. Following their advice diligently certainly helps keep the symptoms at bay. Hence, it emphasizes the importance of seeking professional medical advice when dealing with conditions like angioedema.
Gaining Control Over HAE
Navigating the intricacies and challenges of a condition like Hereditary Angioedema (HAE) requires the aid of a competent professional – someone who possesses a deep understanding and years of experience in the field. At Becker ENT & Allergy, we have specialists who have devoted their professional lives to addressing and managing complex issues like HAE. Armed with a proven track record of success and driven by a deep-seated passion for helping patients overcome their medical hurdles, they have built a name as a leading expert in handling angioedema.
By leveraging their vast experience, our experts can develop personalized treatment plans that accommodate individual variability in genetics, environment, and lifestyle and, in turn, enhance the effect of interventions and reduce adverse reactions. Recognizing that HAE is a battle fought on many fronts helps our patients as we stand ready to guide them every step of the way. If you are interested in learning more, schedule a consultation with our specialists. Start your journey today towards a better and healthier you!