Have you ever noticed how stress seems to worsen certain health conditions? Well, it turns out there's a direct connection between stress and a rare disease called hereditary angioedema (HAE), which causes swelling beneath the skin. Here's the kicker, not only can stress trigger or worsen HAE, but having HAE can also increase your stress levels. It's this kind of circle that makes managing this condition a bit tricky. But don't fret, understanding this link and how to maintain a low-stress lifestyle can be incredibly helpful in dealing with this condition! The aim is to break the vicious cycle by managing stress and hence, managing the symptoms.
Hereditary Angioedema Disease: A Closer Look
HAE is a rare but serious genetic disorder. We often see it manifest in patients as recurrent episodes of severe swelling in various body parts. Clinical features reveal that the attacks are provoked by stress, illness, or trauma.
This disease is typically caused by a deficiency or dysfunction of a protein called C1-INH. This protein normally inhibits the production of another protein- bradykinin- that controls the dilation and permeability of blood vessels. When C1-INH is low or dysfunctional, bradykinin runs wild, causing swelling.
With frequent C1-INH issues, a person with HAE could experience an attack as often as every three to four days. These attacks limit the patients' lifestyle and can be life-threatening when they involve the airways.
Early diagnosis and effective management can profoundly impact patients with HAE. Advances in understanding its pathophysiology have led to novel therapies that control disease activity and dramatically improve patient quality of life.
Living with the disease can be challenging, but with careful monitoring, the right treatment, and emotional support, patients can keep the condition's impact on their lives manageable.
Understanding the Link Between Hereditary Angioedema and Stress
Interestingly, stress is known to influence hereditary angioedema to the point it can induce what's known as stress-induced angioedema. The pressure and anxiety associated with stress can indeed lead to flare-ups or intensify existing symptoms.
To compound this, sufferers of HAE often find their level of stress increased due to frequent, unpredictable episodes that disrupt their daily lives, leading to an unhealthy cycle of increased stress and aggravated symptoms. Various strategies are available to help manage stress, which can alleviate the severity of HAE symptoms.
Dealing with any disease can be challenging, but remember that understanding the effects it has on your daily life can help manage the condition. In the case of HAE, maintaining a balanced, low-stress lifestyle can be instrumental in managing the disorder successfully.
Remember to consult a medical professional for treatment options and coping techniques for maintaining this balance.
How Stress Can Trigger Angioedema Attacks
It's crucial to understand that stress levels can influence an individual's health directly. Researchers have found that stress-induced angioedema attacks are quite common. Stress can act as a trigger, setting off acute attacks that disrupt daily life significantly.
The body's response to stress often involves releasing chemicals that cause inflammation. In individuals prone to angioedema, such reactions can cause rapid swelling in the skin's deeper layers, leading to angioedema attacks.
When stress plays a role in triggering these attacks, managing it becomes vitally important for reducing the frequency and severity of the episodes. Various techniques, such as meditation, deep breathing, and yoga, can lower stress levels and potentially help alleviate the instances of stress-induced angioedema.
While stress remains a known trigger, it's essential to note that every individual's susceptibility differs. Hence, stress is only one of many factors that could provoke angioedema attacks. Therefore, healthcare providers advise keeping stress levels in check as part of a comprehensive angioedema management plan.
Managing Stress for Hereditary Angioedema Patients
HAE is not just a medical condition but a constant challenge requiring a comprehensive treatment plan that includes stress management. Emotional stress, physical stress, and mental stress all play a role in the frequency of attacks. Here are some stress management techniques that are beneficial for people living with this genetic condition.
Mindfulness Meditation
Mindfulness meditation is an excellent tool for managing emotional and mental stress. This practice involves sitting quietly and focusing on your breath, bodily sensations, and thoughts. The goal is to be fully present, observing your thoughts without judgment. This mindful awareness can help you better recognize your stress triggers and disrupt the cycle of stress that exacerbates your condition.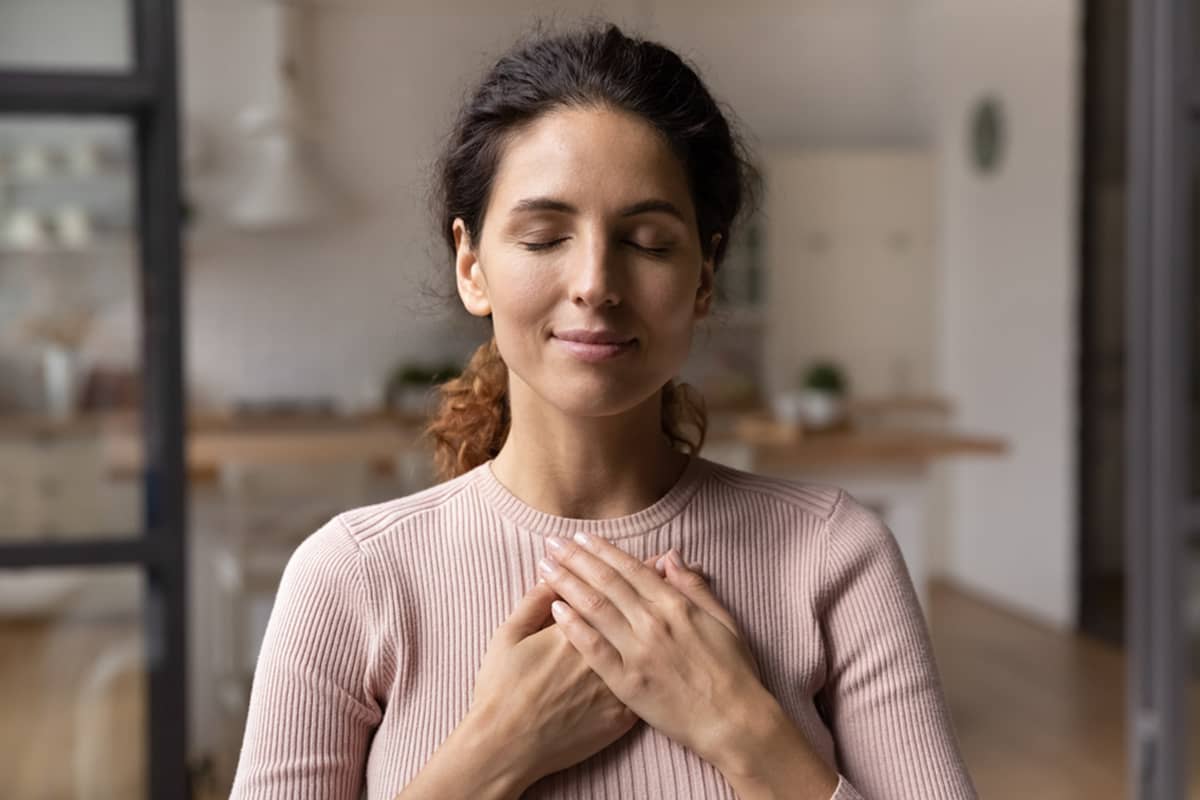 Physical Exercise
Physical stress can also be a trigger for HAE, making regular exercise essential for managing your condition. Exercise releases endorphins, which are natural stress relievers. You don't have to engage in intense workouts; even a 30-minute walk daily can make a significant impact on reducing stress levels and possibly the frequency of attacks.
Deep Breathing Techniques
In the case of a medical emergency brought on by an attack, deep breathing exercises such as the 4-7-8 technique can help. You inhale through the nose for 4 seconds, hold the breath for 7 seconds, and exhale through the mouth for 8 seconds. Deep breathing can help manage emotional stress and is a useful part of your emergency care routine.
Professional Counseling
Counseling offers a platform for you to discuss your medical condition and the associated stress. Therapists can provide tailored coping mechanisms, which can be integrated into your treatment plan for managing both stress and HAE symptoms.
Social Support
Spending time with friends and family can offer emotional relief and reduce mental stress. Social support networks can also serve as emergency contact points and should be briefed about the medical treatment you might need in a crisis.
How to Prepare for Emergency Situations with Hereditary Angioedema
While managing stress is essential, it's also crucial to be prepared for emergency care situations. The unpredictable nature of attacks can escalate into a medical emergency.
Emergency Kit
Prepare an emergency kit that contains your prescribed medications, an instruction card detailing the steps to follow during an attack, and important contact numbers for immediate access to medical treatment. This kit can be a lifesaver during stressful events that trigger an attack.
Healthcare Contacts
Compile a list of healthcare providers and emergency care centers that have experience treating HAE. Quick access to specialized medical treatment can make a significant difference in your health outcomes.
Educate Close Ones
Family and friends should be educated on HAE and how it can escalate into a medical emergency. Ensure they know where your emergency kit is and how to administer emergency care. This ensures that when stressful events occur, your loved ones are equipped to assist you effectively.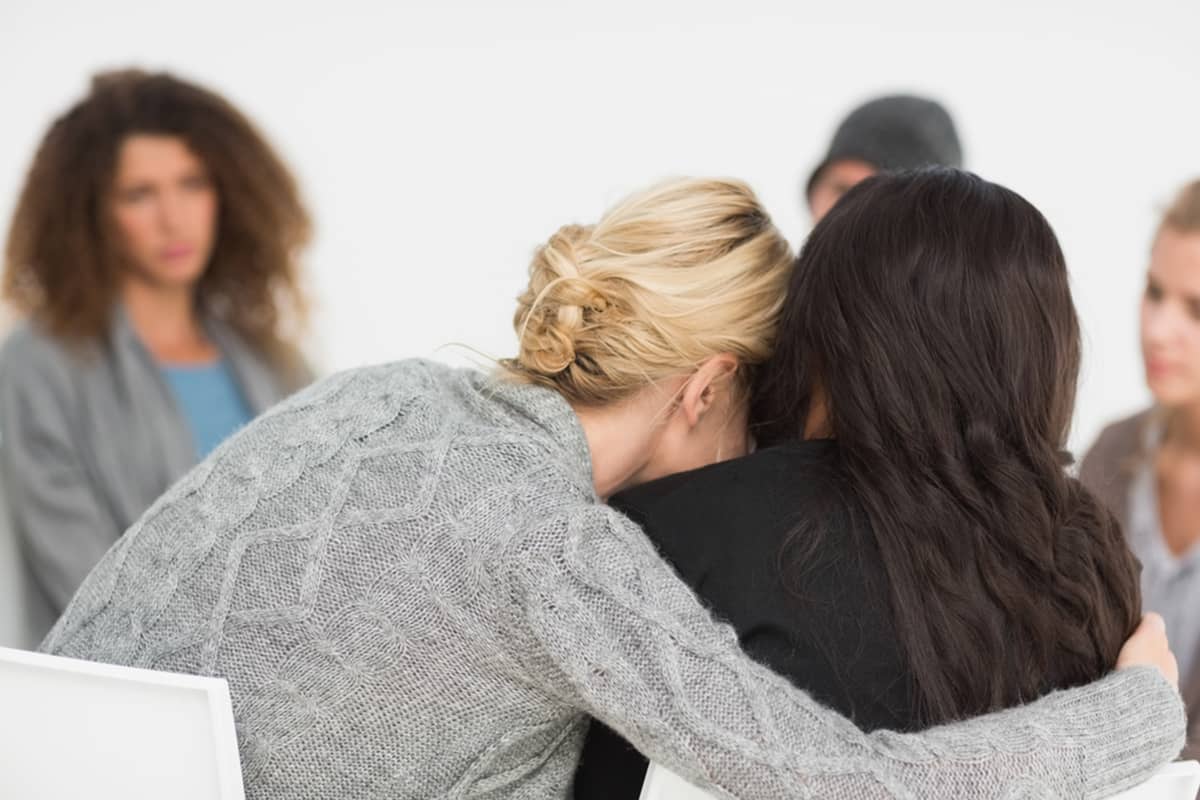 By effectively managing your stress and being prepared for emergencies, you can significantly impact the quality of your life while living with Angioedema. Remember, consult your healthcare provider for a personalized treatment plan to control this challenging medical condition effectively.
Consult Healthcare Professionals Regularly
Regular consultations with healthcare providers not only help in managing your medical treatment but also provide emotional support. Professionals can help you adapt to lifestyle changes that could reduce the frequency of attacks.
If you are looking for ways to manage your stress when living with HAE, consider consulting Becker ENT & Allergy to discuss your options. A Becker ENT specialist will work with you to create a comprehensive treatment plan, providing emotional support along the way. With their help, you can find techniques that best fit your lifestyle and reduce stress levels in order to prevent angioedema attacks.