Have you ever wondered why a good night's sleep seems elusive, leaving you waking up feeling tired and groggy? If so, you may not be alone. Allergies, those pesky immune responses to common triggers like pollen, pet dander, or dust mites, can wreak havoc on your sleep quality and have a runny nose caused by allergic rhinitis. This article will delve into the relationship between allergies and sleep, explore how allergens affect your rest, and provide you with practical tips to achieve better sleep despite allergy challenges.
You might be asking, "What's the connection between allergies and sleep quality?" Or perhaps, "How can I improve my sleep even with allergies?". We'll answer these questions and more as we take a deep dive into the fascinating world of allergies and their impact on your slumber.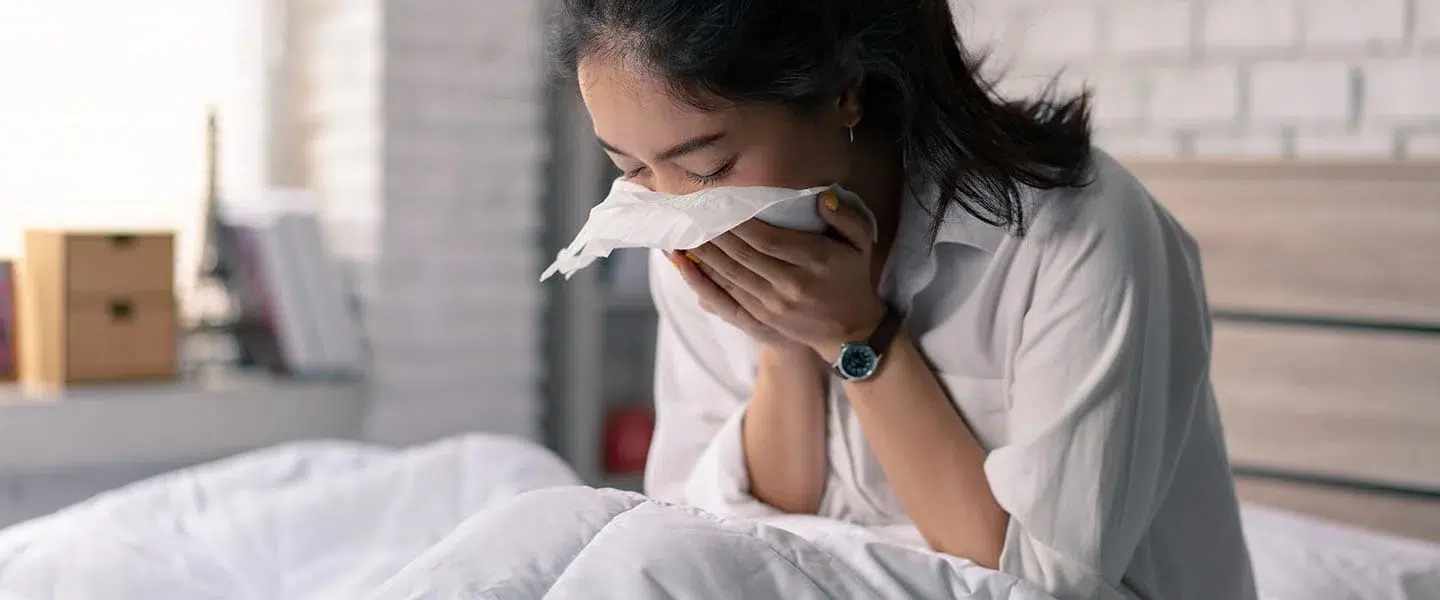 1. Understanding the Impact of Allergies on Sleep
Allergies and sleep have a complex relationship. When you come into contact with allergens, your immune system springs into action, releasing histamines and other inflammatory substances. This immune response can lead to a range of uncomfortable symptoms, from nasal congestion and sneezing to itchy eyes and skin.
As you try to settle into bed, these allergy symptoms can make it difficult to relax and drift off into a peaceful slumber. You might find yourself tossing and turning, struggling to breathe through your congested nasal passages, or waking up frequently due to irritating sneezing fits.
2. Common Allergens That Affect Sleep
Allergens can strike at any time, causing seasonal allergies in spring or fall, or lurking in your home year-round. Some of the most common allergens that affect sleep include:
a. Pollen: Airborne pollen from trees, grasses, and weeds can trigger seasonal allergies and disturb your sleep during certain times of the year.
b. Pet Dander: Furry friends may be a source of joy, but their dander can also lead to allergic reactions and sleep disruptions, especially if they share your sleeping space.
c. Dust Mites: These tiny creatures love to take up residence in your bedding and carpet, causing allergic reactions that can interfere with your rest.
d. Mold Spores: Indoor mold can be a stealthy allergy trigger, particularly in damp or poorly ventilated spaces like bathrooms or basements.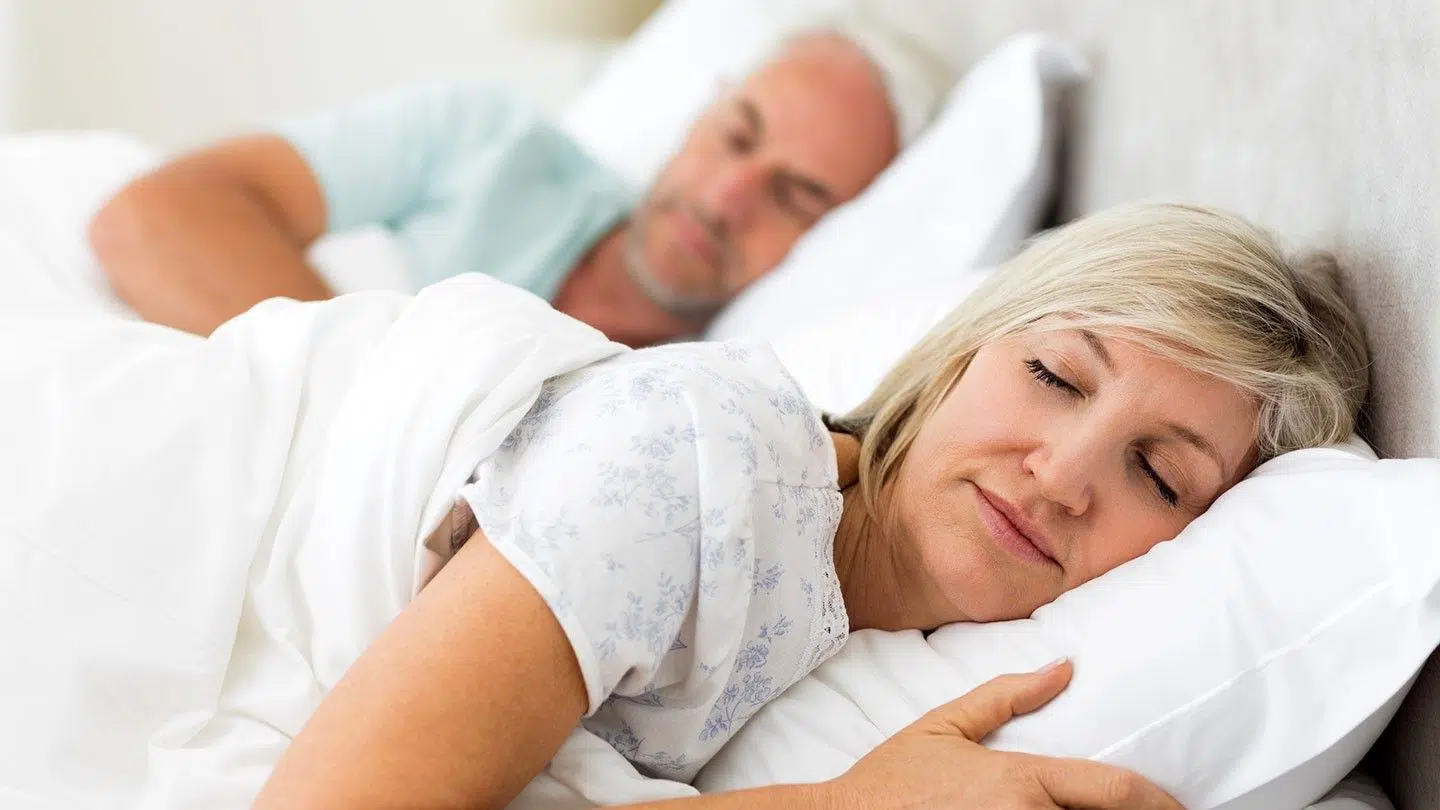 3. How Allergens Disrupt Your Sleep
Allergens Disrupt Your Sleep
Allergy symptoms like nasal congestion and sneezing can directly disrupt your sleep patterns, making it challenging to fall asleep and stay asleep. When your nasal passages are blocked by congestion, it becomes harder to breathe comfortably, leading to fragmented sleep and potentially exacerbating other sleep disorders like obstructive sleep apnea.
Additionally, allergy-induced discomfort can create a vicious cycle of sleep disruption and daytime fatigue. Lack of sleep can, in turn, weaken your immune system, making your allergy symptoms even worse and leading to a further decline in sleep quality.
4. Tips for Improving Sleep Despite Allergies
Dealing with allergies doesn't mean giving up on a restful night's sleep. By implementing some effective strategies, you can improve your sleep quality and wake up feeling refreshed:
a. Control Allergy Triggers: Identify and minimize your exposure to allergens in your living space. Consider the following:
Regular Cleaning Routine: Dust and vacuum your bedroom regularly to reduce airborne allergens.
Air Purifier: Invest in a high-quality air purifier to remove allergens from your bedroom air.
Pet-Free Zone: If you're sensitive to pet dander, keep your furry companions out of your bedroom.
b. Allergy Medications: Over-the-counter or prescription allergy medications can provide temporary relief from symptoms, helping you sleep better.
c. Immunotherapy (Allergy Shots): For severe allergy sufferers, allergen immunotherapy may be an effective long-term treatment option, reducing your sensitivity to allergens and alleviating symptoms.
d. Monitor Pollen Levels: During allergy seasons, pay attention to pollen counts and plan outdoor activities when levels are lower to minimize allergen exposure.
e. Nasal Rinsing: Nasal irrigation using a saline solution can help clear nasal passages and relieve congestion, promoting better breathing during sleep.
f. Create a Relaxing Bedtime Routine: Establish a calming routine before bedtime to signal your body that it's time to wind down and prepare for sleep.
Key Points:
Control allergen exposure and use allergy medications when needed.
Consider immunotherapy for long-term relief if allergies severely impact your sleep.
5. Creating an Allergy-Friendly Sleep Environment
Transform your bedroom into an allergy-friendly haven, supporting a restful night's sleep:
a. Use Allergen-Proof Bedding: Encase your mattress, pillows, and box springs with allergen-proof covers to prevent dust mites from taking up residence in your bedding.
b. Wash Bedding Regularly: Wash your sheets, pillowcases, and blankets frequently in hot water to eliminate dust mites and allergens.
c. Maintain Optimal Humidity: Keep your bedroom humidity level between 30% and 50% to discourage mold growth.
d. Keep Windows Closed: During high pollen seasons, keep windows closed to prevent pollen from entering your bedroom.
e. Choose the Right Flooring: Consider using hardwood, tile, or vinyl flooring instead of carpet, which can trap allergens.
f. Pet Grooming: Regularly bathe and groom your pets to reduce dander buildup.
Key Points:
Use allergen-proof bedding and maintain proper humidity levels.
Choose suitable flooring and groom your pets regularly.
6. Allergy Treatments and Their Impact on Sleep
When allergies significantly affect your quality sleep, seeking effective treatment can make a world of difference:
a. Positive Airway Pressure Therapy: If you have allergies and obstructive sleep apnea, continuous positive airway pressure (CPAP) therapy can help ensure uninterrupted breathing during sleep.
b. Allergy Medications: Prescription allergy medications can target specific symptoms and provide more comprehensive relief.
c. Immunotherapy (Allergy Shots): Allergen immunotherapy can reduce your sensitivity to allergens over time, leading to fewer allergy symptoms and better sleep.
Key Points:
Allergies and Sleep Frequently Asked Questions
Conclusion
Allergies don't have to dictate the quality of sleep, but do dictate your quality of life. By understanding the impact of allergens on your rest and implementing practical tips to manage allergies, you can enjoy better sleep and wake up feeling revitalized. Creating an allergy-friendly sleep environment, considering allergy treatments, and taking steps to reduce allergen exposure will pave the way to a restful and refreshing slumber. Remember to consult a healthcare professional for severe allergies and persistent sleep issues, as effective treatment is essential to breaking the sleep-deprived cycle caused by allergens. With the right approach, you can reclaim your sleep and live life to the fullest, allergy-free and well-rested.
Why Choose Our Specialists?