Pediatric Snoring is a common problem that affects many children. It is estimated that 10% of children snore regularly. For many, this isn't an issue; but 2-4% of children have obstructive sleep apnea, a potentially dangerous condition that can lead to serious health problems down the road.
Why Does My Child Snore?
Snoring is the result of airflow obstruction in the nose and mouth. This is typically caused by a relaxation of the throat tissues, causing the tongue, uvula, and soft palate to vibrate together when your child breathes. This could be caused by obesity, abnormalities of the jaw and tongue, or neuromuscular disorders.
Snoring is a concern because a good night's sleep is essential for your child's growth and development. Daytime fatigue can lead to learning issues, and has been associated with attention deficit disorders in some children. Children who snore can become irritable and moody, and are at risk for health issues, including diabetes, high blood pressure, heart disease and lung disorders. Snoring can lead to increased urine production at night, which often results in bedwetting. Plus, there is the social stigma, when your child has to share sleeping quarters with siblings or friends.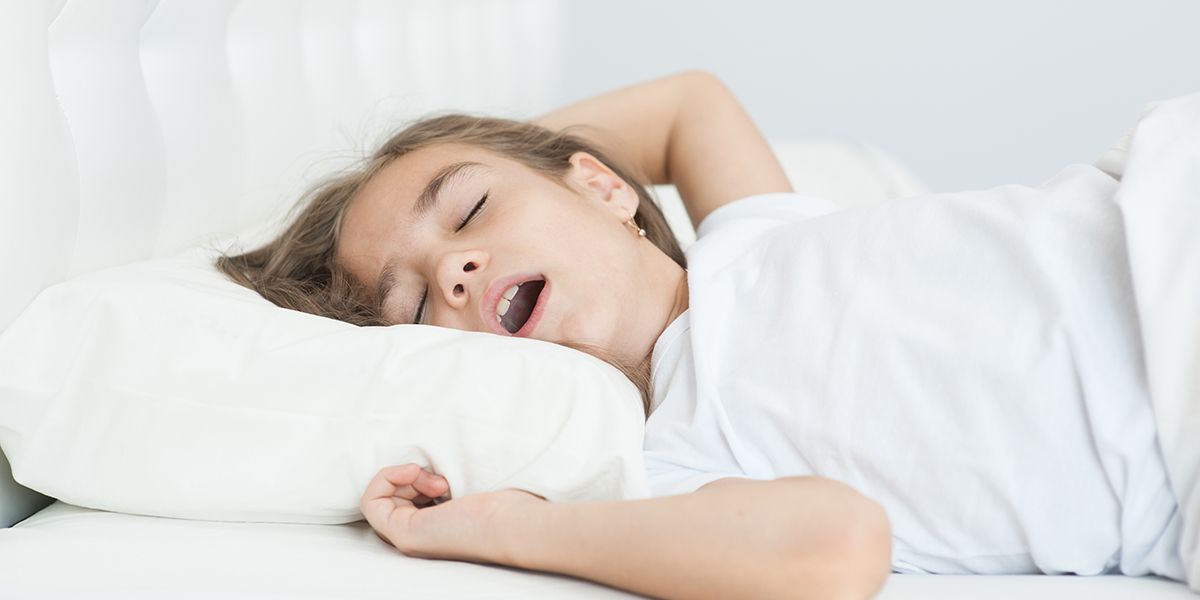 Snoring isn't always the sign of a serious condition, but if your child exhibits loud snoring regularly, especially in conjunction with gasping for breath and thrashing around in bed, it's best to schedule an appointment with a doctor who specializes in sleep disorders.
Dr. Rosenstein was extremely friendly and personable and introduced himself right away upon entering the room (something that most doctors unfortunately neglect to do!!) Was very patient and thorough and put this nervous patient right at ease.

I had a great first visit with Dr. Gregory. She was patient and informative. Dr. Gregory discovered my problem and discussed options for fixing it. I felt very comfortable with her and confident that she is the best person to help me with my breathing (nasal) problems.

First appointment went very well. Dr. Lupa was very friendly, quite comical which set my teenage son at ease, and fielded my questions very nicely. Good first interaction.

Dr Schrader and her staff are exceptional. I had previously broken my nose, and I needed the deviated septum fixed along with the straightening out my nose. Dr Schrader performed the septoplasty procedure and everything came out perfect. I had a very quick recovery, as I had very minimal bruising, swelling, and pain. Overall, I am extremely happy with the results, and I would definitely...

I am extremely pleased with the care and treatment I have received from Dr. Becker. He is a kind and caring doctor. I would recommend him to anyone.
How is Snoring Treated?
The most serious type of snoring is obstructive sleep apnea. This is marked by gaps in breathing that may last for 30 seconds or more. This can lead to daytime fatigue, learning difficulties, and health problems as described above. In addition, obstructive sleep apnea can limit growth, since the act of breathing burns an excess number of calories, even during sleep.
Snoring in children is often the result of overgrown tonsils and adenoids. If this is the case, surgical removal can often restore normal airflow. This is generally recommended only in severe cases; your child's doctor may take a wait and see approach if symptoms are minor. Other solutions include weight loss or the use of Continuous Positive Airway Pressure (CPAP) devices or mouth guards. Contact our telemedicine doctor.