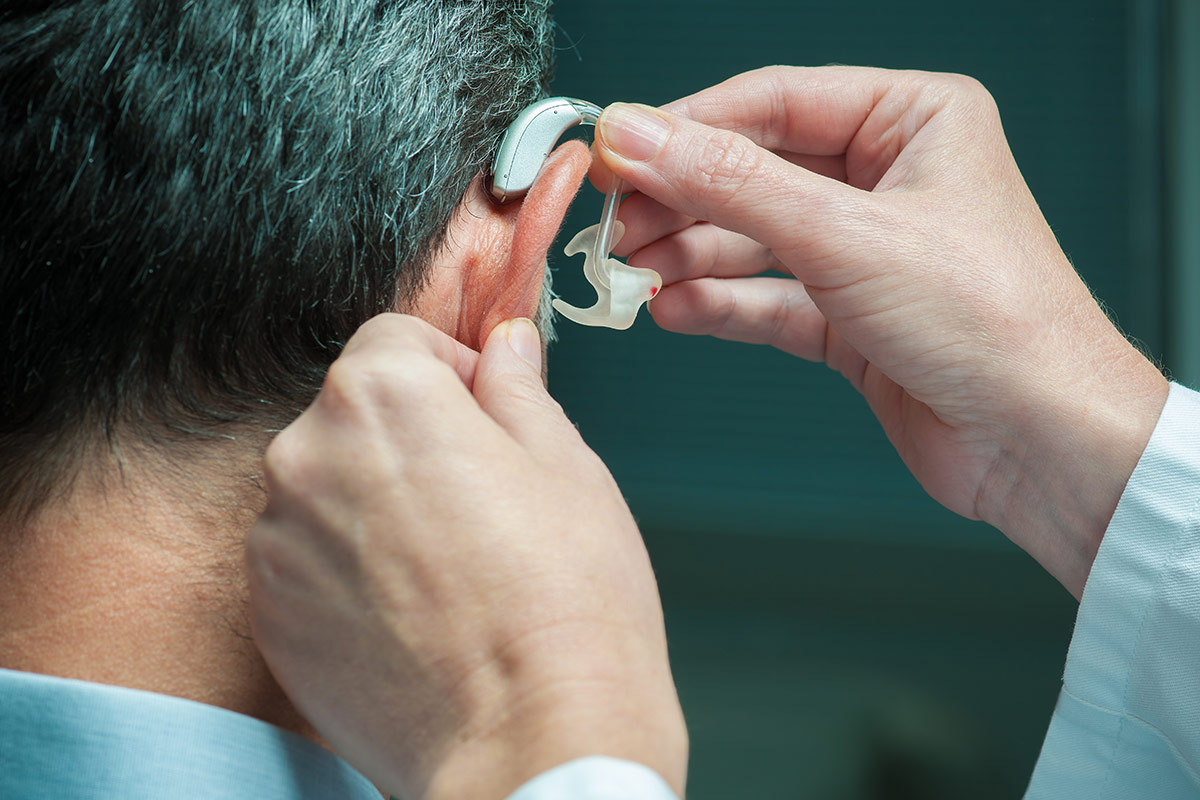 Hearing loss can significantly impact your quality of life, affecting your ability to communicate and engage with the world around you.
It's a common health issue many people face, but its onset is often gradual, making it difficult for individuals to recognize when they need assistance.
Understanding the levels of hearing loss and when a hearing aid may be necessary is crucial to maintaining your hearing health.
What is Hearing Loss?
Hearing loss is a decrease in one's ability to perceive sounds. It can occur in either one or both ears and can range in severity. It can be temporary or permanent, and many factors, including aging, exposure to loud noise, certain diseases, and heredity, often cause it.
Hearing loss also can significantly impact daily life, making it hard to understand conversations, follow instructions, and respond to warnings.
Types of Hearing Loss
Hearing loss is typically categorized into three main types: conductive, sensorineural, and mixed; Each type has distinct causes and characteristics that affect the way sound is perceived by an individual:
Conductive Hearing Loss
Conductive hearing loss arises when there's an issue with the transfer of sound waves from the outer ear to the inner ear.
This type of hearing loss can often be a result of blockages, infections, or damage to these parts of the ear.
For instance, excessive damage to the fragile hair cells in the ear, which are responsible for converting sound waves into electrical signals for the brain to interpret, can lead to conductive hearing loss.
Medication or surgery may be successful in restoring hearing for this type.
Sensorineural Hearing Loss
Sensorineural is the most common type of hearing loss.
This occurs when there's damage to the inner ear (cochlea) or the nerve pathways from the inner ear to the brain.
Most of the time, sensorineural hearing loss cannot be medically or surgically corrected. This type of hearing loss is typically permanent and can be managed with hearing aids or cochlear implants.
Mixed Hearing Loss
Mixed hearing loss is a complex condition that combines both conductive and sensorineural hearing loss.
This suggests there may be damage in the outer or middle ear and the inner ear or auditory nerve. The outer ear, which includes the ear canal, captures sound waves and directs them to the tympanic membrane or eardrum. Any damage or blockage in this area can lead to conductive hearing loss.
On the other hand, the inner ear, specifically the cochlea, is responsible for converting these sound waves into electrical signals that the brain can interpret.
Levels of Hearing Loss
The severity of hearing loss is categorized into five levels: slight, mild, moderate, severe, and profound.
Slight Hearing Loss
Slight hearing loss is when the quietest sounds you can hear are between 16 and 25 decibels (dB). People with slight hearing loss might have trouble hearing soft, distant, or speech in a noisy environment.
Mild Hearing Loss
Mild hearing loss is when the quietest sounds you can hear are between 26 and 40 decibels (dB). People with mild hearing loss might have difficulty following speech, mainly in noisy areas.
Moderate Hearing Loss
Moderate hearing loss is when the quietest sounds you can hear are between 41 and 55 decibels (dB). People with moderate hearing loss may have difficulty keeping up with conversations when not using a hearing aid.
Severe Hearing Loss
Severe hearing loss is when the quietest sounds you can hear are between 71 and 90 decibels (dB); At this level, you are likely to rely on lip-reading when conversing, even when using hearing aids.
Profound Hearing Loss
Profound hearing loss is when the quietest sounds you can hear are 91 decibels (dB) or higher. You are likely to rely on sign language and/or lip-reading at this level.
At What Level of Hearing Loss Should One Consider Hearing Aids?
When considering how much hearing loss requires a hearing aid, understand that hearing loss is not just about volume but also clarity and the ability to interpret sounds, especially speech.
A hearing aid can be beneficial even if you have mild hearing loss. It can help you pick up sounds you might be missing and even prevent further hearing deterioration.
Different Types of Hearing Aids Available
There are several types of hearing aids available, each offering unique benefits. The right one for you depends on your degree of hearing loss, lifestyle, and personal preferences.
Behind the Ear (BTE) Devices
Behind-the-ear (BTE) hearing aids are a popular choice for individuals experiencing various degrees of hearing loss, from mild hearing issues to severe hearing impairment.
These devices are strategically designed to sit comfortably behind or on top of the outer ear. They are connected to a clear, discreet tubing that routes the sound into the ear canal via an ear tip or an earmold.
In-the-Ear (ITE) Devices
In-the-ear (ITE) hearing aids are designed to fill the outer part of the ear, making them noticeably larger than in-the-canal models.
This size difference is not without its advantages. The larger design makes ITE hearing aids easier to handle, a feature that can be particularly beneficial for individuals who may struggle with smaller, more delicate devices.
Their size allows them to accommodate a larger amplifier. This is crucial as it significantly enhances the device's ability to amplify sounds to improve the user's hearing capacity.
Canal Aids or Completely-in-the-Canal (CIC) Devices
Canal aids, also known as Completely-in-the-Canal (CIC) devices, are meticulously custom-made to fit directly into your ear canal.
Their design is so compact and discreet that they're almost invisible to the naked eye, providing a form of hearing assistance that doesn't compromise your appearance or comfort.
These devices are designed to meet the needs of adults with a range of hearing loss levels, from mild to moderate.
When to see an Audiologist?
If you suspect that you have hearing loss, see an audiologist for a hearing evaluation right away. You should consider a hearing test if you often ask people to repeat themselves, have difficulty following conversations, experience tinnitus (ringing in the ears), or have trouble hearing in noisy environments.
Adults aged 18-55 should go for hearing checkups every three to five years. Those over the age of 55 or who work in loud environments may want to go every year.
If you're experiencing issues with your hearing, visit Penn Medicine Becker ENT & Allergy at our Mt. Laurel, NJ, location. We also serve the surrounding areas of Moorestown, Delran, Fostertown, Hainesport, and Cinnaminson. We offer comprehensive hearing loss evaluations and a wide range of treatment options, including hearing aids. Contact us today to schedule a consultation.