Nasal valve collapse is a common condition that can significantly impact a person's quality of life by causing breathing difficulties, nasal congestion, and other symptoms. The specialists at Penn Medicine Becker ENT & Allergy offer their patients nasal valve collapse surgery, which restores proper airflow and improves overall nasal function. In this article, we will discuss the basics of nasal valve collapse surgery, its benefits, and the factors that influence its cost.
What is Nasal Valve Collapse Surgery?
The goal of nasal valve collapse surgery is to repair a weakened or collapsed nasal valve, which is the narrowest section of the nasal airway. The nasal valve is responsible for regulating airflow through the nostrils, and when it becomes compromised, it can lead to difficulty breathing. Nasal trauma or fracture, congenital abnormalities, and a deviated septum can all cause the nasal valve to weaken and collapse inward, reducing or totally blocking nasal airflow.
Nasal valve collapse can be classified into two categories: internal and external. Internal nasal valve collapse develops when the cartilage inside the nose weakens, whereas external nasal valve collapse is caused by a weakening of the cartilage that supports the nostrils.
A variety of techniques are used for nasal valve repair surgery, such as using a cartilage graft, sutures, or nasal implants. The specific approach taken will largely depend on the patient's anatomy and the severity of the collapse.
What Are the Benefits of Nasal Valve Surgery?
Nasal valve surgery offers several benefits for patients suffering from nasal valve collapse. Some of the most notable advantages are:
Improved breathing: By correcting the nasal valve collapse, surgery can significantly improve airflow and make it easier for patients to breathe.
Reduced nasal congestion: Many patients experience chronic nasal congestion as a result of nasal valve collapse. Surgery can alleviate this congestion by restoring proper airflow.
Enhanced sleep quality: Breathing difficulties caused by nasal valve collapse can lead to poor sleep quality and even sleep apnea. By improving nasal function, surgery can help patients sleep better and reduce the risk of sleep-related complications.
Increased overall quality of life: The combination of improved breathing, reduced congestion, and better sleep can significantly enhance a patient's overall quality of life.
How Much Does Nasal Valve Surgery Cost?
The cost of nasal valve surgery can vary depending on a variety of factors. These factors may include the complexity of the procedure, the surgeon's fees, and the geographic location of the surgery. Details regarding additional costs are discussed below.
Nasal valve surgery is frequently deemed medically necessary, but many insurance providers may cover part or all of the cost. Be sure to consult with your insurance company and surgeon to determine what coverage is available for your specific situation.
Financing Options for Nasal Valve Surgery
If you are considering nasal valve surgery but are concerned about the cost, there are several financing options available to help make the procedure more manageable. Some of the most common financing options include:
Medical loans: Many lenders offer specialized loans designed for medical expenses, including nasal valve surgery. These loans typically have competitive interest rates and flexible repayment terms to help patients manage the cost of their procedure.
Payment plans: Some surgeons and medical facilities offer in-house payment plans that allow patients to pay for their procedures in installments over time. This can make it easier to budget for the surgery without having to pay the entire cost upfront.
Credit cards: Using a credit card to finance your nasal valve surgery can be a convenient option, especially if you have a card with a low-interest rate or rewards program. However, be sure to carefully consider the interest rates and fees associated with using a credit card for medical expenses, as they can add to the overall cost of your procedure.
Health savings accounts (HSAs) or flexible spending accounts (FSAs): If you have an HSA or FSA, you may be able to use these funds to cover the cost of your nasal valve surgery.
Factors Affecting the Cost of Nasal Valve Surgery
Several things will influence the total cost of nasal valve surgery, including anesthesia costs, surgical facility fees, surgeon fees, post-operative care, and the geographic location of the surgery. Understanding these factors can help you better anticipate the total cost of your procedure.
Anesthesia Costs
Anesthesia is typically required for nasal valve surgery to ensure patient comfort and safety during the procedure. The cost of anesthesia can vary depending on factors such as the type of anesthesia used (general or local), the duration of the surgery, and the fees charged by the anesthesiologist. The exact cost of anesthesia for nasal valve surgery can differ significantly depending on the specific case.
Hospital Fees
Nasal valve surgery is often performed in a hospital or surgical center. The fees associated with using these facilities can include charges for the operating room, equipment, and staff. These fees can vary widely, depending on factors such as the specific facility and the duration of your surgery.
Surgeon Fees
Surgeon fees can also significantly impact the overall cost of nasal valve surgery. This cost is determined by the surgeon's experience, expertise, and reputation. Highly skilled and experienced surgeons may charge higher fees, but they can also provide better surgical outcomes and a lower risk of complications. Surgeon fees for nasal valve surgery depend on the complexity of the procedure and the surgeon's credentials.
Post-Operative Care and Follow-Up Visits
After your nasal valve surgery, you may require post-operative care and follow-up visits to ensure proper healing and optimal results. The cost of post-operative care can include medications, such as pain relievers and antibiotics, as well as the cost of any necessary follow-up appointments with your surgeon.
These expenses can vary depending on the specific care required and the frequency of follow-up visits.
Geographic Location of Surgery
The geographic location of your surgery can also impact the overall cost of your nasal valve procedure. In general, the cost of medical procedures tends to be higher in urban areas and major cities, where the cost of living and overhead expenses for medical facilities are higher.
Additionally, the availability of experienced surgeons and specialized facilities in a particular region can influence the cost of nasal valve surgery. When selecting a location for your surgery, keep in mind that the quality of treatment and surgical outcomes should always be a top priority.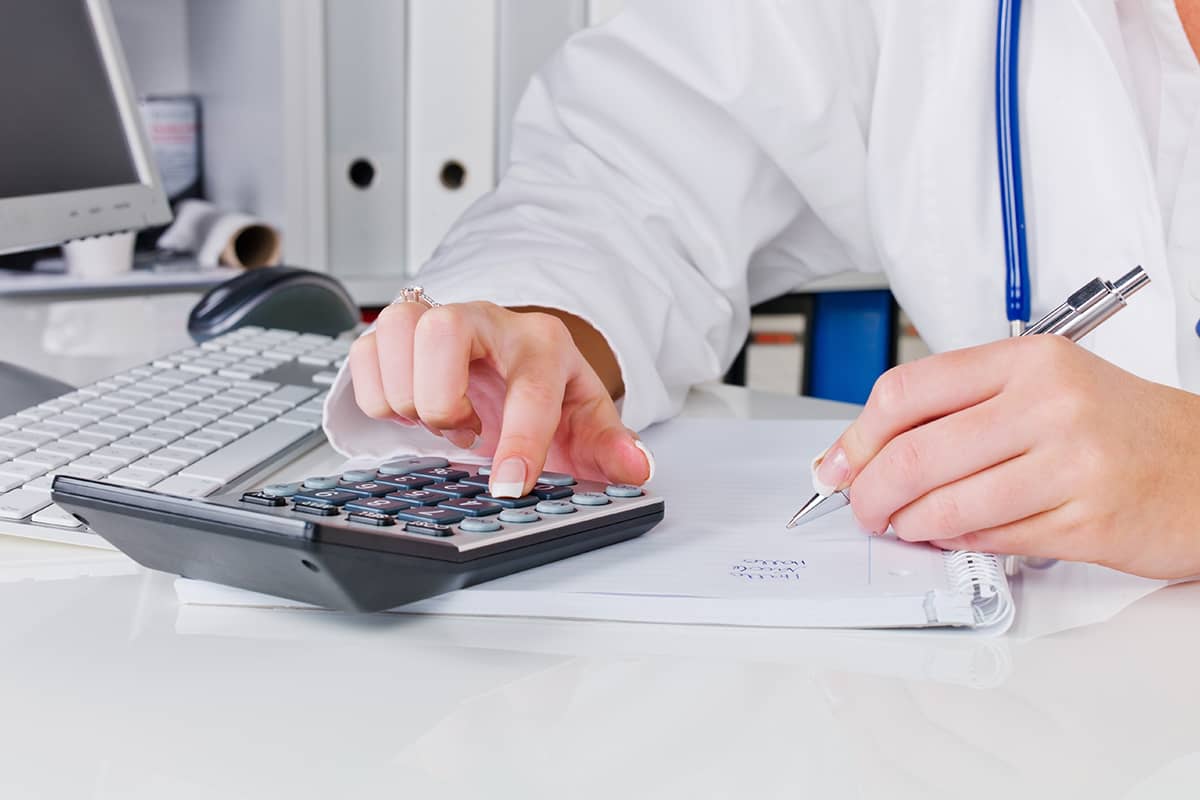 If you are considering nasal valve surgery, contact Becker ENT & Allergy today to learn more about the procedure and get an estimate for the cost. Our experienced team of professionals can answer any questions you may have about nasal valve surgery and help you make an informed decision. Don't wait – call us now to get started!