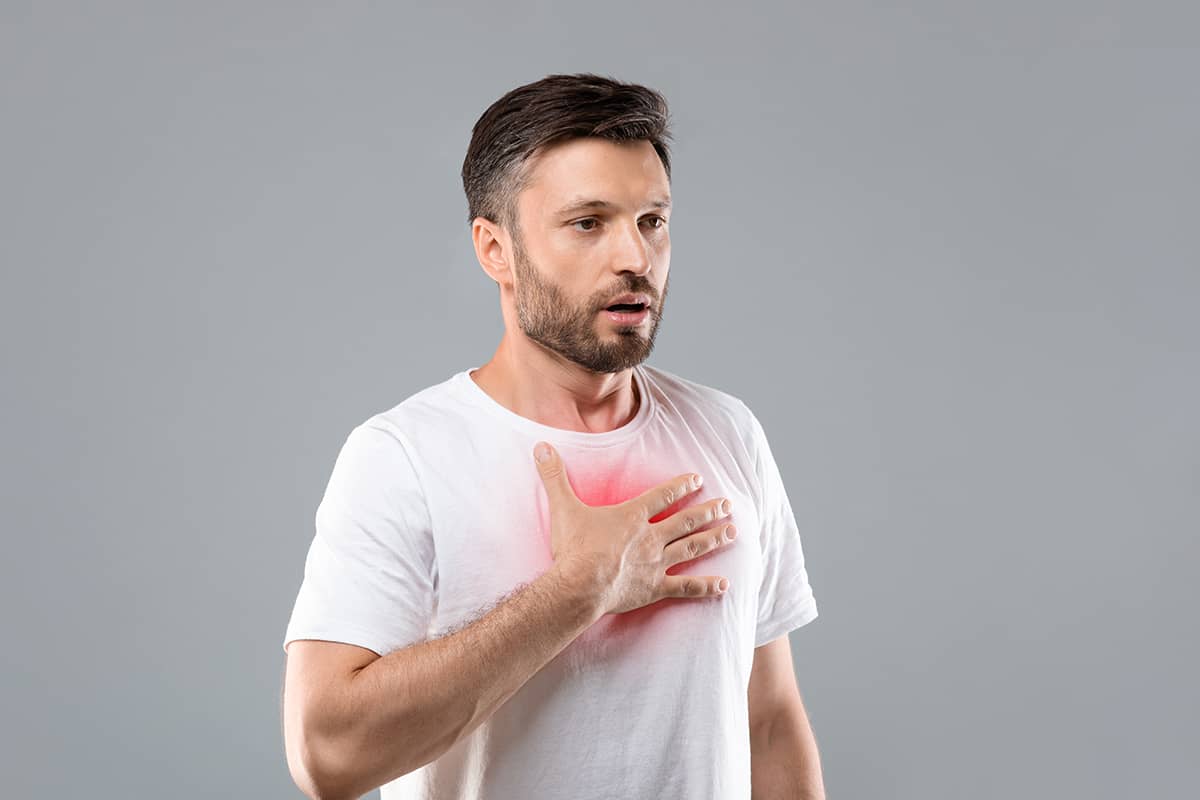 Breathing is essential to life, and breathing problems can have a negative impact on one's general health and well-being. Difficulty breathing is commonly caused by enlarged turbinates, which are bony plates inside the nose. Penn Medicine Becker ENT & Allergy offers Turbinate Reduction Surgery to reduce the size of these structures, giving their patients much-needed relief.
In this article, we will discuss why Turbinate Reduction Surgery is recommended, how to prepare for the surgery, the risks associated with it, and the recovery process.
Why Turbinate Reduction Surgery Is Recommended
Turbinates are small, bony structures covered with soft tissue and mucous membranes located on the sidewalls of the nasal cavity. They play a crucial role in warming, humidifying, and filtering the air that enters the nose. However, when turbinates become enlarged or swollen, they can obstruct the airflow and cause difficulty in breathing, nasal congestion, and even sleep disturbances.
Turbinates can become enlarged for a number of reasons, including allergies, chronic sinusitis, or a deviated septum. Turbinate Reduction Surgery may be recommended when conservative treatment options, such as nasal steroid sprays, antihistamines, or decongestants, fail to provide relief. This procedure aims to reduce the size of the turbinates, improving airflow and alleviating the symptoms associated with nasal obstruction.
Preparing for Turbinate Reduction Surgery
Before undergoing Turbinate Reduction Surgery, you will have a thorough evaluation by your Ear, Nose, and Throat doctor (ENT) to determine the source of your symptoms and whether you are a suitable candidate for the procedure. Your doctor may want to do tests, such as a CT scan, nasal endoscopy, or allergy testing to assess the extent of your turbinate enlargement and to see if there are other issues that are contributing to the symptoms.
In the weeks leading up to the surgery, you may be asked to stop taking certain medications and supplements, such as blood thinners, aspirin, or other anti-inflammatory drugs, to minimize the risk of bleeding during the procedure. You should also avoid smoking, as it can impair the healing process. Additionally, you should arrange for someone to drive you home after the surgery, as you may be groggy from anesthesia.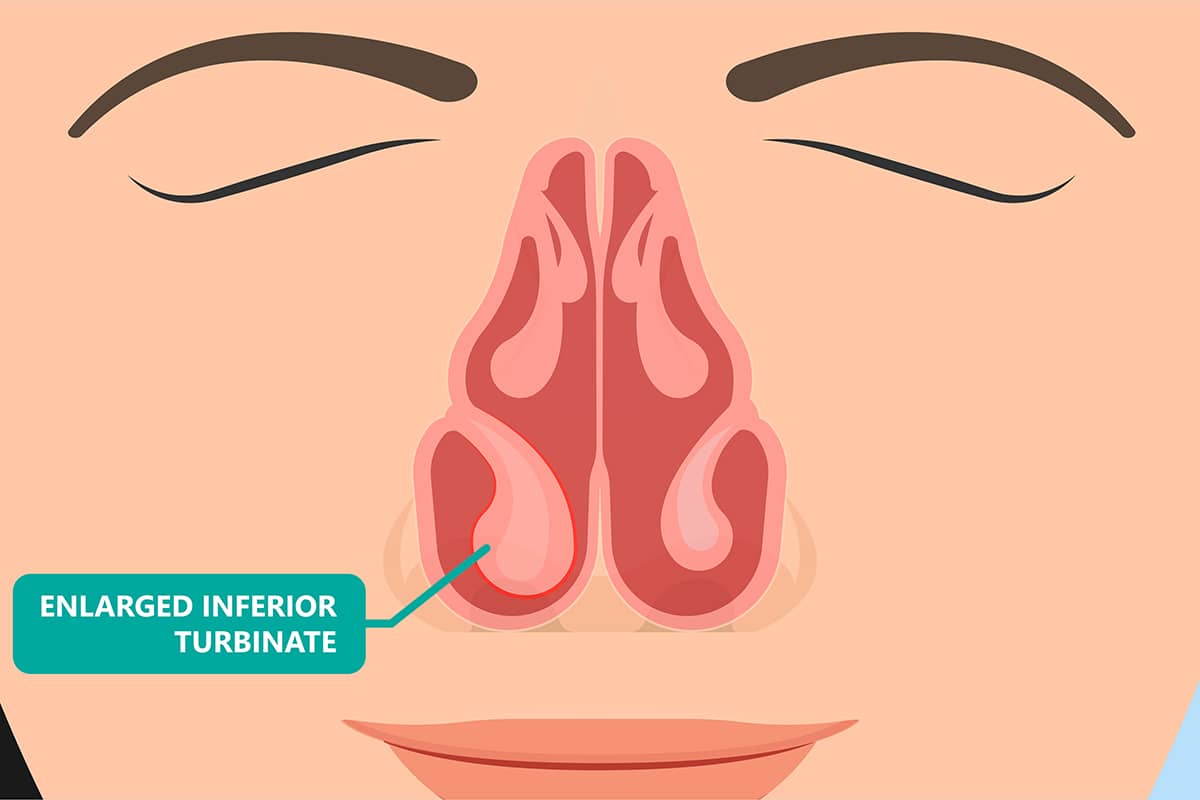 Risks of Turbinate Reduction Surgery
As with any surgical procedure, there are potential risks associated with Turbinate Reduction Surgery. Some of the possible complications include:
Bleeding: Although rare, excessive bleeding can occur during or after the surgery, which may require additional interventions to control.
Infection: Infections are uncommon but can develop in the surgical site, requiring antibiotic treatment.
Dryness: Some patients may experience increased nasal dryness after the surgery, which can cause discomfort or crusting.
Adhesions: Scar tissue can form between the turbinates and the nasal septum, leading to further nasal obstruction.
Over-reduction: In rare cases, too much turbinate tissue may be removed, resulting in a condition called empty nose syndrome, characterized by a sensation of nasal congestion despite an open airway.
Choosing a highly trained, board-certified ENT physician will minimize the risks associated with turbinate surgery. The specialists at Penn Medicine Becker ENT & Allergy prioritize patient safety while also achieving successful surgical results.
Recovering from Turbinate Reduction Surgery
The recovery process after Turbinate Reduction Surgery varies from patient to patient, but most people can expect to experience some degree of nasal congestion, mild pain, and drainage of blood-tinged mucus for the first few days. Your surgeon will provide you with specific post-operative care instructions on how to care for your nasal airway. This normally includes using a sinus rinse and air humidifier in your home.
You will be asked to avoid strenuous activities and heavy lifting for a few weeks. Most patients can return to work and their daily routines within a week, although complete healing may take several weeks to months. It is essential to attend any follow-up appointments with your surgeon to monitor your progress and ensure proper healing.
The Benefits of Turbinate Reduction Surgery
Turbinate Reduction Surgery offers several benefits for patients suffering from nasal obstruction. Some of the most significant advantages include:
Improved breathing: By reducing the size of the turbinates, the surgery can effectively increase airflow through the nasal passages, alleviate nasal congestion, and improve nasal breathing.
Enhanced sleep quality: Improved breathing can help reduce sleep disturbances caused by nasal obstruction, such as snoring or sleep apnea.
Reduced reliance on medications: Successful surgery can decrease the need for long-term use of medications like nasal steroids or antihistamines.
Improved quality of life: Patients who undergo Turbinate Reduction Surgery can experience a significant improvement in their daily lives due to better breathing and reduced symptoms.
Comparing Turbinate Reduction Surgery to Other Nasal Surgery Options
There are several surgical options available to treat nasal obstruction, and it is essential to understand the differences among them. Some common alternatives to Turbinate Reduction Surgery include:
Septoplasty: This procedure corrects a deviated septum by straightening the cartilage and bone that separate the two nasal passages. It can be performed in conjunction with Turbinate Reduction Surgery if both conditions contribute to nasal obstruction.
Sinus surgery: For patients with chronic sinusitis, sinus surgery may be recommended to remove polyps, open blocked sinus passages, or correct structural abnormalities.
Rhinoplasty: This surgery, commonly known as a nose job, primarily focuses on altering the shape and appearance of the nose but can also address functional issues like a nasal blockage in some cases.
While all three alternatives can help to relieve breathing problems, none directly address issues with the turbinates. A qualified ENT must thoroughly evaluate the nasal cavity and provide an accurate diagnosis before deciding on a successful treatment approach.
Before & After Results of Turbinate Reduction Surgery
The majority of turbinate reduction patients can expect a noticeable improvement in their breathing that improves their sleep, reduces snoring and sleep apnea, mouth breathing, and other symptoms related to congestion.
It is essential to have realistic expectations about the outcome of the surgery and understand that it may take several weeks to months for the full benefits to be realized, depending on the surgical techniques used and individual healing time. Some patients may also require additional treatments or procedures to address other issues that are contributing to their nasal obstruction, such as allergies or sinusitis.
Turbinate Reduction Surgery is considered a safe and effective option for patients experiencing nasal obstruction due to enlarged turbinates. By understanding the procedure, risks, recovery process, and benefits, you can make an informed decision about whether this surgery is the right choice for you. Visit Penn Medicine Becker ENT & Allergy to schedule a consultation or if you'd like more information.
What To Expect From the Procedure
Turbinate Reduction Surgery is an outpatient procedure using either local anesthesia or general anesthesia, depending on the techniques being used. The standalone procedure typically takes about 30 minutes and longer if complementary procedures are performed.
Two typical performed techniques for reducing the size of the turbinates are radiofrequency ablation and microdebrider-submucosal resection. The chosen method will depend on which of the turbinates are enlarged and the severity of the problem.
Throughout the procedure, your surgeon will carefully remove or shrink the excess tissue, taking care not to damage the surrounding structures. Once the desired reduction is achieved, the surgeon will close any incisions and apply a nasal dressing, if necessary.
Care Instructions to Speed Up Recovery From the Surgery
Following your surgeon's post-operative care instructions is crucial to ensure a smooth and speedy recovery from Turbinate Reduction Surgery. Some essential care tips include:
Keep your head elevated: To minimize swelling and promote proper drainage, sleep with your head elevated on pillows for the first few days after the surgery.
Use saline nasal spray: Your surgeon will recommend a saline solution to help keep your nasal passages moist and clean, reducing the risk of infection and promoting healing.
Avoid nose blowing: Refrain from blowing your nose for at least one week after the surgery, as this can disrupt the healing process and cause bleeding.
Stay hydrated: Drinking plenty of water can help thin out mucus and promote proper drainage, making it easier to breathe during the recovery period.
Avoid irritants: Stay away from smoke, dust, and other airborne irritants that may cause inflammation and slow down the healing process.
Follow your surgeon's advice on medications: Take any prescribed medications as directed by your surgeon, and avoid the listed over-the-counter medications that may interfere with your recovery unless approved by your doctor.
By following these care instructions and maintaining open communication with your surgeon, you can optimize your recovery and enjoy the full benefits of Turbinate Reduction Surgery.
If you're looking for a way to improve your breathing and reduce the risk of sinus infections, then consider turbinate reduction surgery from Becker ENT & Allergy. Our experienced team of surgeons will work with you every step of the way, from preparing for the procedure to helping you recover after the surgery. With our personalized care and dedication to patient satisfaction, you can rest assured that you'll receive the best possible results from turbinate reduction surgery. Contact Becker ENT & Allergy today to learn more about how this procedure can help improve your breathing and overall health!