What Causes Snoring in Kids
Snoring is a common issue that affects people of all ages, including children. It is important for parents to understand the causes of snoring in children and how to address this issue to ensure their child's health and well-being.
Penn Medicine Becker ENT & Allergy offers pediatric professionals that specialize in snoring. In this informative article, we will discuss the different types of snoring in children, anatomical causes, and possible health complications associated with snoring.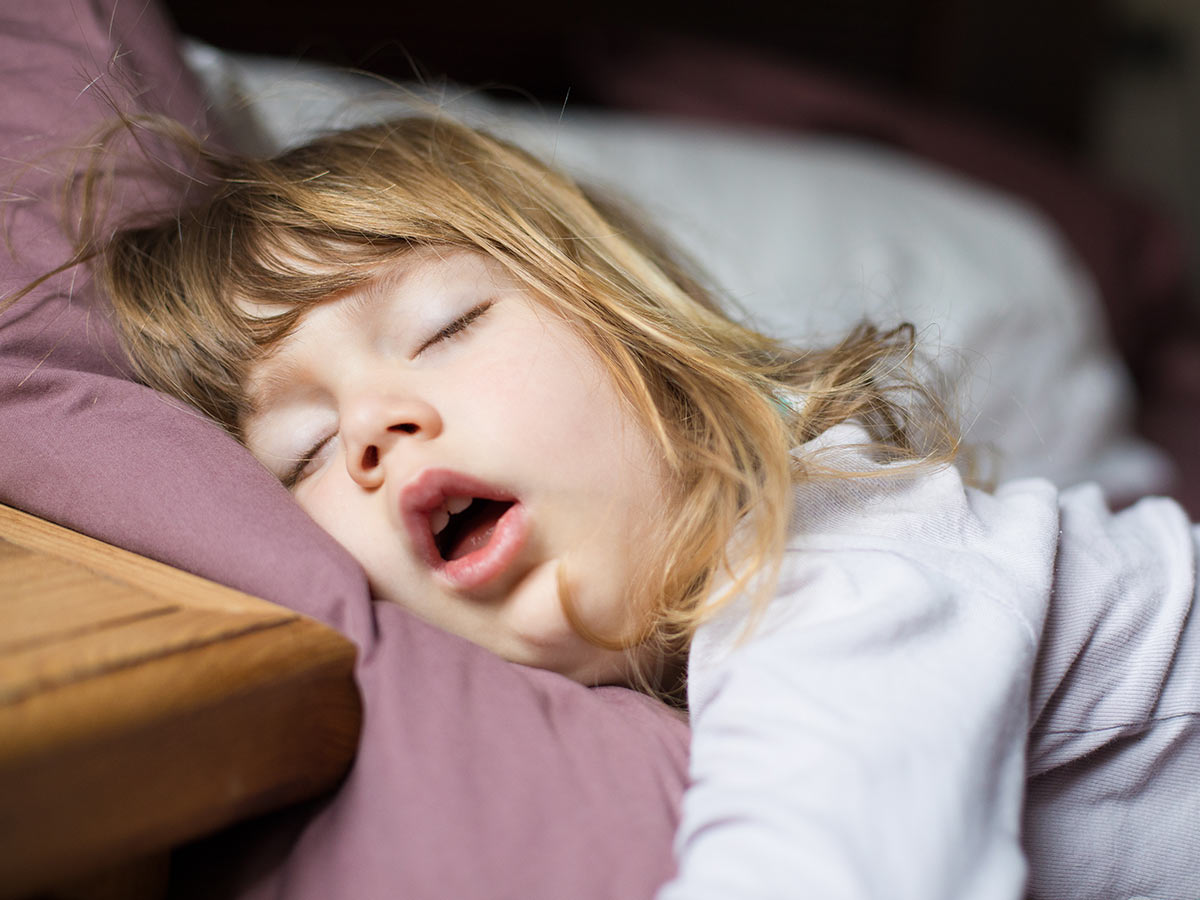 What is Snoring?
Snoring occurs when the flow of air through the mouth and nose is partially blocked during sleep. This causes the surrounding tissues in the throat to vibrate, producing the sound of snoring. The intensity of snoring can vary from person to person and can be influenced by various factors such as sleep position, congestion, and the presence of certain anatomical abnormalities.
The Different Types of Snoring in Children
There are several types of snoring that can occur in children, each with its own set of causes and potential health implications.
Primary Snoring
Primary snoring is the most common type of snoring in children and is generally harmless. It is characterized by occasional, mild snoring that does not disrupt the child's sleep or cause any significant health issues.
Obstructive Sleep Apnea (OSA)
Obstructive sleep apnea is a more serious form of snoring in which the child's airway becomes partially or completely blocked during sleep, causing them to stop breathing for brief periods. This can lead to poor sleep quality, daytime sleepiness, and an increased risk of various health complications.
Upper Airway Resistance Syndrome (UARS)
Upper airway resistance syndrome is a sleep disorder that is similar to obstructive sleep apnea but less severe. Children with UARS experience increased resistance in their upper airway during sleep, leading to snoring and disrupted sleep. This can result in daytime fatigue and difficulty concentrating.
Congenital Anatomical Abnormalities
Some children may have congenital anatomical abnormalities that contribute to snoring. These can include a cleft palate, enlarged tongue, or other structural issues that can obstruct the airway and cause snoring.
Allergies and Respiratory Illnesses
Children who suffer from allergies or respiratory illnesses such as asthma may also experience snoring as a result of nasal congestion and inflammation.
Anatomical Causes of Snoring in Kids
There are several anatomical factors that can contribute to snoring in children, including:
Nasal Congestion and Obstruction
Nasal congestion caused by allergies, colds, or sinus infections can lead to snoring in children. The congestion can obstruct the nasal passages, making it difficult for air to flow freely during sleep.
Enlarged Adenoids and Tonsils
One common cause of snoring in children is a combination of enlarged adenoids and tonsils. These tissues can obstruct the airway, leading to loud snoring and potentially obstructive sleep apnea.
Deviated Septum
A deviated septum is a condition in which the thin wall between the nasal passages is displaced to one side, causing an imbalance in the size of the nasal passages. This can lead to snoring and difficulty breathing during sleep.
Narrow Airway Structures
Some children may have naturally narrow airway structures, such as a small jaw or throat, which can contribute to snoring by making it more difficult for air to pass through the airway during sleep.
Obesity or Overweight
Children who are overweight or obese may have excess fatty tissue in their throat that can narrow the airway and contribute to snoring. Maintaining a healthy weight is important for reducing the risk of snoring and other sleep-related issues.
Possible Health Complications Caused by Child Snoring
Snoring in children can lead to various health complications if left untreated. These can include:
Sleep disruption, leading to poor sleep quality and daytime fatigue
Behavioral and cognitive issues, such as irritability, difficulty concentrating, and poor academic performance
Increased risk of cardiovascular problems, including high blood pressure and heart disease
Growth and developmental issues, as poor sleep can affect the release of growth hormones
Bedwetting, as disrupted sleep can interfere with the child's ability to control their bladder during the night
Common Causes of Childhood Snoring
While there are numerous factors that can contribute to snoring in children, some of the most common causes include:
Allergies, which can cause nasal congestion and inflammation
Respiratory infections, such as colds or sinus infections
Enlarged adenoids or tonsils, which can obstruct the airway
Deviated septum, causing an imbalance in the size of the nasal passages
Obesity or being overweight, leading to excess fatty tissue in the throat area
Effective Strategies for Reducing or Eliminating Snoring in Kids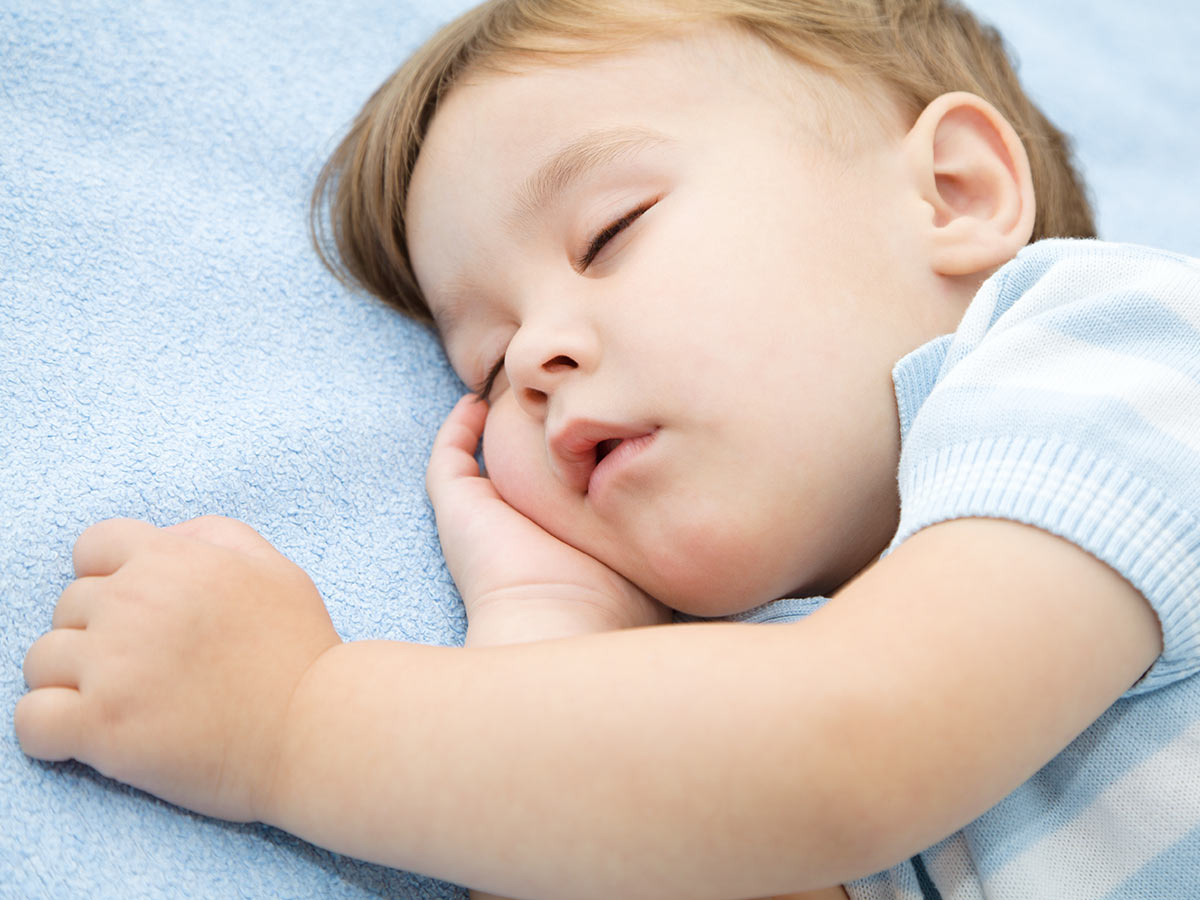 There are several strategies that parents can implement to help reduce or eliminate snoring in their children. These can include:
Encouraging a healthy lifestyle, including a balanced diet and regular exercise to maintain a healthy weight
Ensuring the child is sleeping in a proper position, such as on their side or with their head elevated
Using a humidifier in the child's bedroom to help reduce nasal congestion
Implementing allergy management strategies, such as avoiding allergens, using air purifiers, and administering allergy medications as prescribed
Regularly monitoring the child's snoring and seeking professional help if necessary
How to Get Professional Help if Necessary
If your child's snoring persists or worsens despite implementing the strategies listed above, it may be necessary to consult with a medical professional. This can include:
Scheduling an appointment with your child's pediatrician, who can evaluate their overall health and recommend further testing or referrals if needed
Consulting with an ear, nose, and throat (ENT) specialist, who can assess the child's airway and identify any underlying anatomical issues
Seeking the help of a sleep specialist, who can perform a sleep study to determine if the child has a sleep disorder, such as obstructive sleep apnea or upper airway resistance syndrome
Tips for Parents to Make Bedtime Easier and Reduce Snoring
To help make bedtime easier for your child and reduce the risk of snoring, consider implementing the following tips:
Establish a consistent bedtime routine, including a set bedtime and wake-up time
Create a relaxing sleep environment, free from distractions such as electronics, bright lights, and loud noises
Encourage relaxation techniques, such as deep breathing exercises or reading a calming book before bed
Limit caffeine and sugar intake, especially in the hours leading up to bedtime
Ensure your child gets enough physical activity during the day to promote better sleep at night