Sinus problems can be debilitating, affecting your quality of life and overall well-being. With advancements in medical technology, there are now state-of-the-art sinus treatments and technologies available to help you find relief.
At Penn Medicine Becker ENT & Allergy, you can find specialists who are experts in advanced sinus treatments. In this article, we will discuss the benefits of these advanced sinus technologies and how to choose the right practitioner for your needs. By understanding the latest developments in sinus care, you can make informed decisions and receive the best care possible.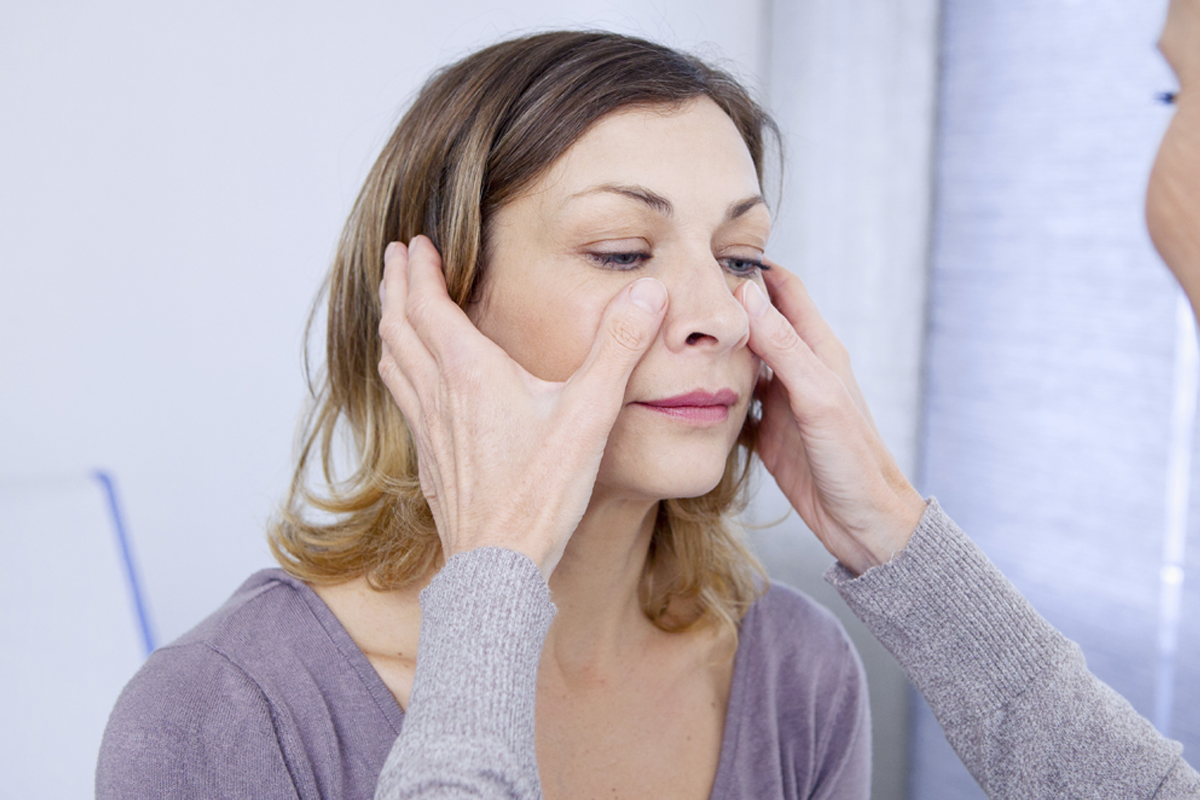 Understanding the Benefits of State-of-the-Art Sinus Technology
State-of-the-art sinus technology offers numerous benefits over traditional sinus treatments. These cutting-edge technologies provide more accurate diagnoses, minimally invasive treatment options, and faster recovery times. Some of the key benefits of advanced technology to treat the nose and sinuses include:
Improved diagnostic accuracy: Advanced imaging techniques, such as CT scans and endoscopic cameras, provide detailed images of the nasal and sinus cavities. This allows physicians to accurately diagnose sinus problems and develop personalized treatment plans.
Minimally invasive procedures: State-of-the-art sinus technology often involves less invasive treatment options, such as balloon sinuplasty, laser therapy, and computer-assisted surgery. These procedures typically result in less pain, reduced bleeding, and faster recovery times compared to traditional sinus surgery.
Personalized treatment plans: With the help of advanced technology, physicians can create customized treatment plans tailored to each patient's unique needs. This personalized approach can lead to more effective treatment outcomes and improved patient satisfaction.
Increased patient comfort: Many state-of-the-art sinus technologies are designed to minimize patient discomfort during procedures. For example, balloon sinuplasty is performed using local anesthesia, and laser therapy can be done with minimal pain and discomfort.
Faster recovery times: Patients who undergo advanced sinus treatments often experience faster recovery times due to the minimally invasive nature of these procedures. This means less downtime and a quicker return to normal activities.
Choosing the Right Practitioner for Your Needs
Selecting the right practitioner for your sinus care is crucial for ensuring the best possible treatment outcomes. Here are some tips to help you choose the right provider:
Check credentials and experience: Look for a practitioner who has specialized training and experience in treating sinus conditions. Board certification in otolaryngology (ear, nose, and throat) or a fellowship in rhinology (sinus and nasal disorders) are good indicators of a provider's expertise in sinus care.
Ask about their use of advanced technology: Inquire about the types of state-of-the-art sinus technology the practitioner uses in their facility. This will give you an idea of their commitment to staying up-to-date with the latest advancements in sinus care.
Read patient reviews: Patient testimonials and online reviews can provide valuable insights into a practitioner's bedside manner, communication skills, and overall patient satisfaction. Look for a provider with consistently positive feedback from their patients.
Evaluate the facility: The quality of the facility where your treatment will be performed is important. Look for a clean, modern, and well-equipped office that utilizes advanced sinus technology.
Schedule a consultation: Before committing to a practitioner, schedule a consultation to discuss your concerns and ask any questions you may have. This will give you an opportunity to get a feel for the provider's communication style, expertise, and overall approach to patient care.
By taking the time to research and choose the right practitioner for your sinus care, you can ensure that you receive the best possible treatment using state-of-the-art sinus technology.
Benefits of Using the Latest Voice Recognition & Artificial Intelligence Systems in Sinus Care
The integration of voice recognition and artificial intelligence (AI) systems in sinus care has revolutionized the way physicians diagnose and treat sinus problems. These technologies offer several benefits, including:
Efficient data collection and analysis
Improved diagnostic capabilities
Enhanced patient education
Reduced human error
Understanding How Non-Invasive Imaging Can Help to Diagnose Problems Quickly and Accurately
Non-invasive imaging techniques play a vital role in the diagnosis of sinus problems, offering quick and accurate results with minimal discomfort for the patient. Some of the most common non-invasive imaging methods used in sinus care include: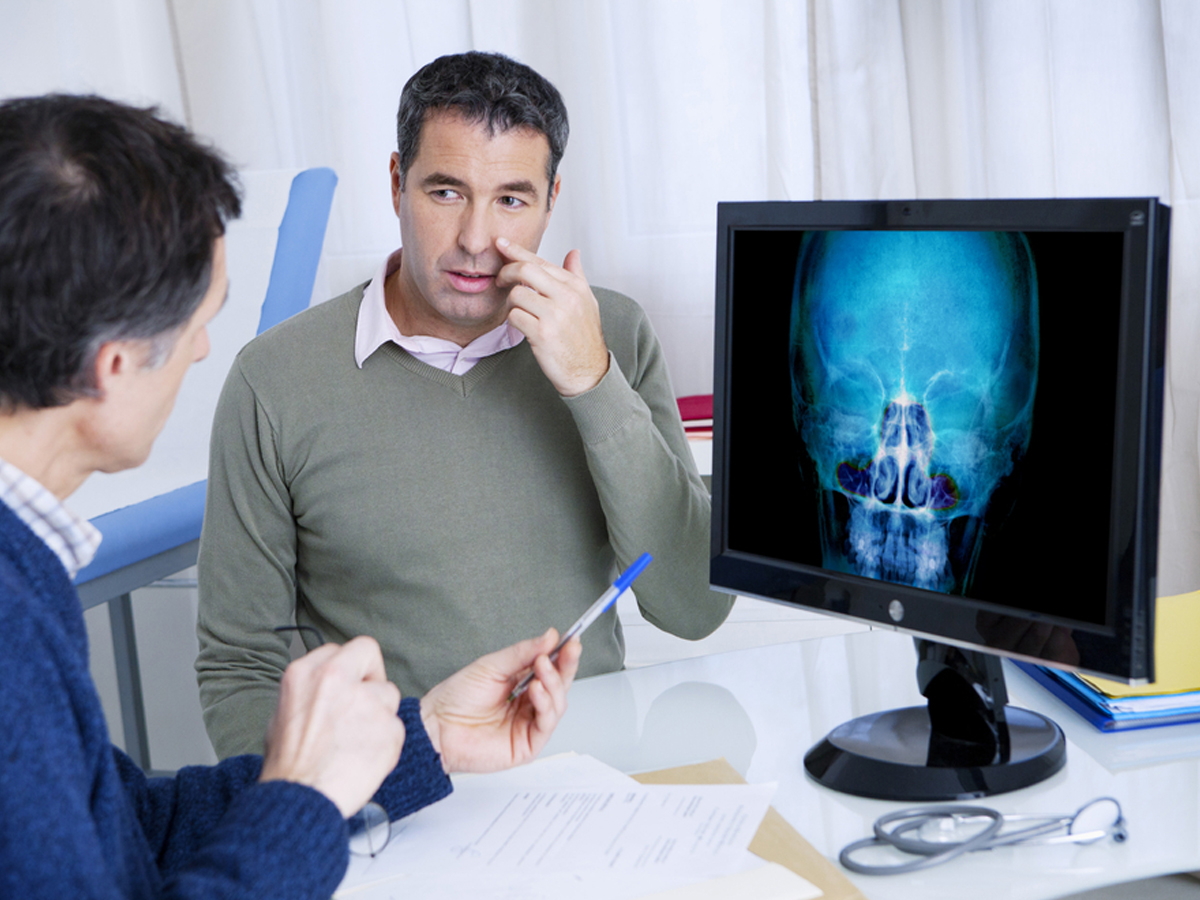 Computed tomography (CT) scans: CT scans provide detailed, cross-sectional images of the nasal and sinus cavities, allowing physicians to identify any structural abnormalities or signs of inflammation. This information is crucial for accurate diagnosis and treatment planning.
Magnetic resonance imaging (MRI): MRI uses magnetic fields and radio waves to create detailed images of the soft tissues within the nasal and sinus cavities. This technique is particularly useful for identifying tumors, infections, or other issues that may be causing sinus problems.
Nasal endoscopy: During a nasal endoscopy, a thin, flexible tube with a light and camera is inserted into the nostrils, allowing the physician to visualize the nasal passages and sinus openings. This procedure provides real-time, high-resolution images, aiding in the diagnosis of various sinus conditions.
By utilizing these non-invasive imaging techniques, physicians can quickly and accurately diagnose sinus problems, leading to more effective treatment plans and better patient outcomes.
Exploring Laser Treatment Options for Sinus Problems
Laser therapy is a cutting-edge treatment option for various sinus problems, offering a minimally invasive alternative to traditional surgery. Some of the benefits of laser sinus treatment:
Precision: Lasers can target specific tissues and structures within the nasal and sinus cavities with extreme precision, minimizing damage to surrounding healthy tissue.
Reduced bleeding and swelling: Laser treatments cause less bleeding and swelling compared to traditional surgical methods, resulting in less postoperative discomfort and faster recovery times.
Shorter procedure times: Laser treatments are often quicker than traditional surgeries, reducing the amount of time patients need to spend under anesthesia.
Outpatient treatment: Many laser procedures can be performed on an outpatient basis, allowing patients to return home the same day as their treatment.
Some of the sinus conditions that can be treated with laser therapy include nasal polyps, chronic sinusitis, nasal obstructions, and other sinus infections. If you are experiencing sinus problems or even nasal congestion, it's essential to consult with a qualified practitioner to determine if laser treatment is a suitable option for your specific needs.
How Balloon Sinuplasty Helps You Get Relief from Chronic Sinusitis
Balloon sinuplasty is a minimally invasive procedure that offers a safe and effective solution for patients suffering from chronic sinusitis. This innovative technique involves the use of a small, flexible balloon catheter to gently dilate the sinus openings, promoting proper drainage and relieving sinus pressure. Some of the key benefits of balloon sinuplasty include:
Less invasive than traditional surgery: Unlike traditional sinus surgery, balloon sinuplasty does not involve any cutting or removal of bone and tissue, resulting in less pain and a quicker recovery.
Preserves natural sinus anatomy: By gently dilating the sinus openings, balloon sinuplasty helps to maintain the natural structure and function of the sinuses, reducing the risk of future complications.
Reduced risk of infection: As a minimally invasive procedure, balloon sinuplasty carries a lower risk of infection compared to traditional sinus surgery.
Long-lasting results: Studies have shown that the majority of patients who undergo balloon sinuplasty experience significant improvement in their sinus symptoms, with lasting results.
Getting Real-Time Feedback with Telemedicine Solutions
Telemedicine solutions have emerged as a valuable tool for sinus care, allowing patients to consult with their healthcare providers remotely and receive real-time feedback on their symptoms and treatment progress. Some of the advantages of telemedicine in sinus care include:
Convenience: Patients can consult with their healthcare providers from the comfort of their own homes, eliminating the need for travel and reducing wait times.
Improved access to care: Telemedicine can help bridge the gap for patients in rural or underserved areas, providing access to specialized sinus care that may not be available locally.
Continuity of care: Telemedicine allows for seamless communication between patients and their healthcare providers, ensuring that treatment plans are closely monitored and adjusted as needed.
Enhanced patient education: Telemedicine platforms often include interactive tools and resources to help patients better understand their sinus conditions and treatment options.
Advantages of Computer-Assisted Surgery for Better Outcomes
Computer-assisted surgery (CAS) is a state-of-the-art technology that combines advanced imaging and navigation tools to enhance the precision and accuracy of sinus surgery. Some of the key benefits of CAS in sinus care include:
Improved surgical planning: CAS allows surgeons to create detailed, 3D models of the patient's nasal and sinus anatomy, enabling them to plan the most effective surgical approach for each individual case.
Increased precision: CAS provides real-time feedback and guidance during surgery, helping surgeons to navigate complex sinus anatomy with greater precision and avoid damage to critical structures.
Reduced risk of complications: By enhancing surgical accuracy, CAS can help to minimize the risk of complications such as bleeding, infection, and damage to surrounding tissues.
Shorter recovery times: As a result of the increased precision and reduced risk of complications, patients who undergo CAS-assisted sinus surgery often experience shorter recovery times compared to traditional surgical methods.
Consult with an ENT specialist!
Incorporating state-of-the-art sinus technology, such as voice recognition, AI systems, non-invasive imaging, laser treatments, balloon sinuplasty, telemedicine, and computer-assisted surgery, can significantly improve the diagnosis, treatment, and management of sinus problems. Consider scheduling an appointment with Penn Medicine Becker ENT & Allergy to consult with a professional to learn more about the latest sinus treatment technology.