Pediatric narrow airway problems refer to a variety of conditions, that can cause difficulty breathing in children due to a restricted or narrowed airway (also called airway stenosis). These conditions can be present from birth or may develop over time, ranging from simple snoring to more severe conditions, like sleep apnea.
This article will provide an overview of narrow airways in children, their causes, diagnosis, and treatment options. In addition, the professionals at Penn Medicine Becker ENT & Allergy are committed to delivering accurate diagnostic evaluations and proper treatment strategies for their young patients, based on their unique needs.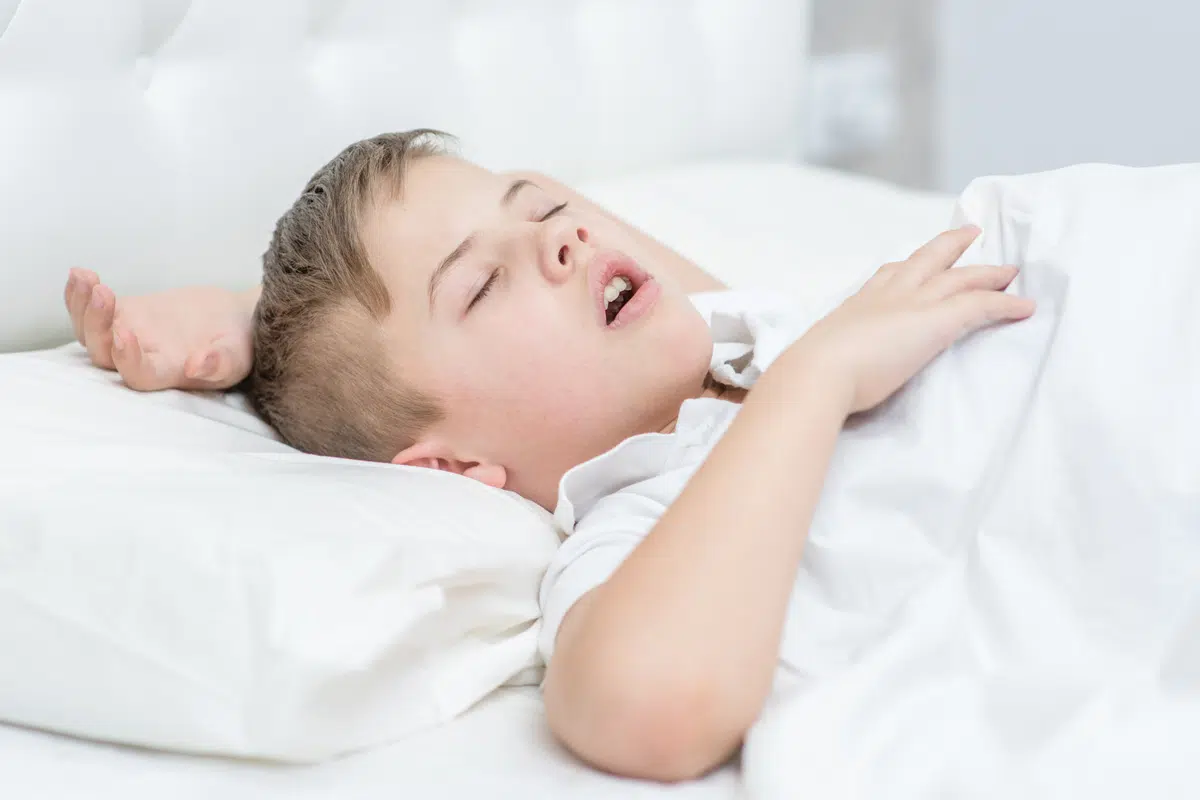 Understanding Narrow Airway in Children
A narrow airway in children refers to a reduced size or obstruction of the air passages, which can cause difficulty breathing. The narrowed area might be the upper airway, including the nose, mouth, and throat, or the lower airway, involving the trachea and bronchi.
In some cases, the airway may be narrow due to structural abnormalities or inflammation, leading to problems with breathing, especially during sleep. Tracheal stenosis may also occur, which is the narrowing of the trachea due to extended use of a breathing tube, radiation therapy, or other problems.
In other cases, the medical condition known as subglottic stenosis (SGS) involves narrowing the airway in the subglottic region, which is situated right below the vocal cords, at the cricoid cartilage level, and above the trachea.
A narrow airway in children can result in various symptoms, such as snoring or noisy breathing, mouth breathing, restless sleep, and frequent waking at night. In more severe cases, it can lead to sleep apnea, a condition where the child experiences brief pauses in breathing during sleep, which can have long-term consequences for overall health and development.
Causes of Narrow Airway in Children
There are several factors that can contribute to a narrow airway in children. Some of the most common causes include:
Genetics: Some children may inherit a predisposition to narrow airways from their parents, leading to structural abnormalities in the air passages.
Enlarged tonsils and adenoids: The tonsils and adenoids are part of the immune system and help fight upper respiratory infections. However, they can become enlarged due to frequent infections or allergies, leading to a blocked airway.
Allergies: Allergic reactions can cause inflammation and swelling in the airways, leading to a narrow airway.
Obesity: Excess weight can put pressure on the airway, causing it to narrow and making it difficult for the child to breathe.
Structural abnormalities: Some children may have structural abnormalities in their nasal airway, such as a deviated septum, which can cause a narrow airway.
Gastroesophageal reflux disease (GERD): GERD can cause inflammation in the airway, leading to a narrow airway in children.
Diagnosing Narrow Airway in Children
If your child is experiencing symptoms of a narrow airway, it is essential to consult with a healthcare professional for a proper diagnosis. Along with a physical examination, the diagnostic process may include one or more of the following:
Endoscopic examination: An endoscopic examination is a medical procedure that allows a doctor to visually examine and treat the inside of the airway using a thin, flexible tube with a camera on the end, called an endoscope. This is one of the most common ways to diagnose airway stenosis.
Pulmonary Function Tests: A pulmonary function test (PFT) is a non-invasive test that measures how well the lungs are functioning. It provides information about how well the child is able to breathe and how efficiently the lungs are delivering oxygen to the body.
Imaging studies: Imaging tests, such as X-rays or computed tomography (CT) scans, may be used to visualize the structures of the airway and identify any abnormalities.
Allergy testing: If allergies are suspected as a cause of the narrow airway, allergy testing may be recommended to identify specific allergens that may be contributing to the problem.
Once a diagnosis has been made, the healthcare professional will discuss the appropriate treatment options for the child's specific condition.
Treatment Options for Narrow Airway in Children
The treatment for narrow airway in children depends on the child's age, underlying cause, and severity of the condition. A healthcare professional will recommend the most appropriate treatment option based on the child's specific needs. Some common treatment options include surgery, medication, lifestyle changes, and supportive care.
Surgery for Narrow Airway in Children
In some cases, surgery may be necessary to address the structural abnormalities causing the airway disorder. Some common surgical procedures include: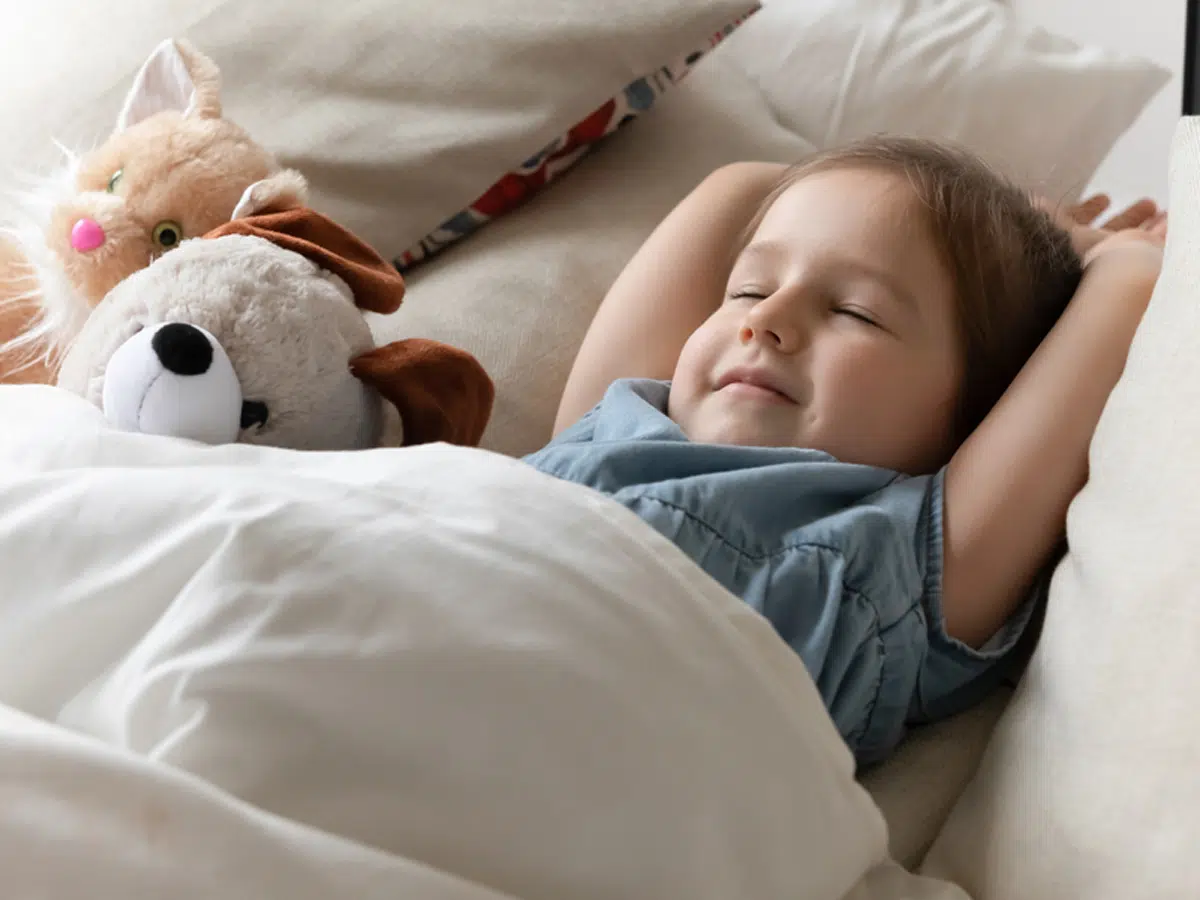 Tonsillectomy and adenoidectomy: This procedure involves the removal of the enlarged tonsils and adenoids, which can help the airway open up and improve breathing.
Uvulopalatopharyngoplasty (UPPP): This surgery involves the removal of excess tissue from the throat, which can help widen the airway and reduce snoring and sleep apnea.
Septoplasty: If a deviated septum is causing a narrow airway, this procedure can help straighten the nasal septum and improve airflow.
Turbinate reduction: This surgery involves reducing the size of the nasal turbinates, which can help improve airflow and alleviate nasal congestion.
Medication for Narrow Airway in Children
In some cases, medication may be prescribed to help manage symptoms and treat underlying conditions that are contributing to airway narrowing. Medications offer temporary relief for conditions like allergies, asthma, and acid reflux, while surgery is usually a more permanent solution. Allergy sufferers may use antihistamines, decongestants, or corticosteroid nasal sprays to alleviate symptoms. Asthmatic children may be prescribed bronchodilators or inhaled corticosteroids for better airflow and symptom management. Meanwhile, those with GERD might take proton pump inhibitors or H2 blockers to control acid reflux and decrease airway inflammation.
Lifestyle Changes for Narrow Airway in Children
In addition to medical treatments, certain lifestyle changes can help improve symptoms and overall quality of life. These lifestyle changes may include:
Weight management
Allergen avoidance
Sleep hygiene
Smoking cessation
Alternative Treatments for Narrow Airway in Children
In some cases, alternative treatments may be considered to help manage symptoms and improve breathing for children with airway disorders. Alternative treatments for airway issues may involve speech therapy to enhance oral motor skills, custom-made oral appliances like mandibular advancement devices for better airway openness, and myofunctional therapy that includes exercises for strengthening tongue, face, and throat muscles to improve airway function and alleviate symptoms.
Supportive Care for Narrow Airway in Children
Supportive care can play an essential role in managing symptoms and improving the quality of life for children with a narrow airway. Your child's physician might suggest the following:
Humidifiers: Using a humidifier in the child's bedroom can help moisten the air, which may help reduce airway irritation and improve breathing.
Elevating the head during sleep: Propping the child's head up with pillows or using a specially designed wedge can help reduce symptoms related to a narrow airway, such as snoring and sleep apnea.
Saline nasal sprays: These over-the-counter sprays can help relieve nasal congestion and improve airflow.
Managing Symptoms of Narrow Airway in Children
Managing symptoms is crucial to ensure that children can breathe comfortably and maintain a good quality of life. In addition to the treatments and supportive care mentioned above, regular follow-ups with dedicated specialists, such as those present at Penn Medicine Becker ENT & Allergy, can help ensure that the child's treatment plan remains effective and adjusted as needed.
Preventing Narrow Airway in Children
While it may not always be possible to prevent a narrow airway in children, there are steps that parents and caregivers can take to reduce the risk of developing airway issues.
Prenatal care: Prenatal care may be able to detect certain structural abnormalities in the baby's airway, and allow for early intervention, if necessary.
Breastfeeding: Research suggests that breastfeeding may help reduce the risk of developing airway issues in children, as it promotes proper jaw and facial development.
Avoiding exposure to allergens and irritants: Reducing exposure to common allergens and irritants, such as dust, perfumes, and tobacco smoke, can help prevent airway inflammation and reduce the risk of developing a narrow airway.
Promoting a healthy lifestyle: Encouraging a balanced diet, regular exercise, and maintaining a healthy weight can help prevent obesity and other health issues that may contribute to a narrow airway in children.
Contact a Pediatric ENT!
If your child is struggling with a narrow airway, contact the experienced professionals at Becker ENT & Allergy to find the best treatment options. Our pediatric ENTs specialize in identifying and treating cases of narrow airways in children, so you can rest assured that your child is getting the best care possible. Schedule an appointment today to get started on your child's road to recovery!